Groove Commerce
Paid search visits in 2013 have made up approximately one-third of total visits from search engines. Paid search also is bringing more traffic to websites and now totals 44% of total revenue.
Often discussed in weekly status meetings here at Groove is traffic to our clients' webs­­ites and what is generating more traffic – PPC or Organic. And much like a gang rivalry, it's one vs. the other. Of course paid ads aren't meeting SEO keywords in a dimly lit alley to defend their turf, but it is important to fully understand what is driving traffic to your website, how it can be improved upon and what industry trends are happening.
Survey Says: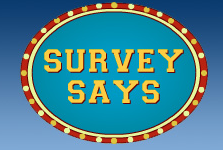 In August, MarketLive, an eCommerce platform, released a 2013 mid-year benchmark report, which reviewed over 200 eCommerce websites from January through June of this year. The report sums up analyzed data from real-world purchases to review the buying behavior of millions of online consumers. Of the report's findings, one of the largest takeaways is that paid search visits made up approximately one-third of total visits from search engines (which has increased from the previous year). Not only is paid search bringing more traffic to websites, but also it now totals 44% of total revenue.

Taking a deeper look into the data from the mid-year report, the conversion rate for paid search was 2.6%, compared 1.9% for organic. Paid search also averaged $113, which was a 3.3% increase over 2012, while organic search order size was $109.66 on average. While these numbers are great, we must keep in mind the cost of paid search and factor that into the equation. In most cases, paid search pays for itself. Clearly, paid ads are showing their worth and longevity. As Google continues to evolve AdWords, other advertising platforms such as Bing, Yahoo and MSN are not far behind.
With the overwhelming response to paid search that is revealed from this report, now is the time to evaluate your own paid search strategy and make sure you are getting the most value from your ads.
The report also highlights a changing trend in shopping habits, "on-the-go" shopping via smartphones and tablets. At the current rate, mobile and tablet traffic is expected to account for almost half of all website visits in one year's time. According to the benchmark report, tablets accounted for 33% of all traffic to customer web sites the first half of this year. Smartphones accounted for only 2.7% of revenue but it increased by 40% over the previous year. Smartphones increased to a 15% add-to-cart rate, while tablet and desktop add-to-cart rates decreased.
How do all of these pieces of mobile data affect PPC and traffic in general? In order to change with the times, an effective multiple device strategy is necessary. It is important to optimize your websites for both mobile and tablet devices and maximize the experience for your consumer with a responsive design. Also, don't forget about bid adjustments in AdWords. Bid adjustments allow for custom bidding strategies across multiple devices.
So what does this mean for the remainder of the year?
As we begin Q4 and begin to implement our final plans for 2013, it is important to consider what was learned from earlier this year. The good news is, across the 200+ websites reviewed by MarketLive, merchants saw a 15% average increase in revenue and a 6% increase in conversions over the first six months of the year. Lets ride this wave of increased traffic into the last quarter of the year.
Finally, it shouldn't be a Sharks vs. Jets rivalry between PPC and Organic. In order to accurately prepare your website for the holiday season and beyond, it is important that we are working together on a strategy that is driving traffic to websites from a variety of sources.
Need help with your own PPC strategy? We can help!
Get in Touch
Subscribe for industry insights and resources.