Groove Commerce

You're diving into 2012 with a plan for the future. It's time to assess how your eCommerce site did. Review your numbers for the whole year, not just holiday stats then compare them to last year. Decide if your site needs some revamping with design 1, 2, 3: is your eCommerce site ready for 2012?
Happy holidays readers! You're probably only half-working right now, instead thinking about your new toys at home; trying to plan some much-needed extra time at the gym; and riding out the fading holiday-buzz for at least a few more days. In which case, I'll keep this month's post short and sweet.
Now is the time when most people look back on the year with fond memories. But not you. No, not you! You're plunging ahead into 2012 at break-neck speed with a plan for the future. Luckily, Groove is moving right there with you.
Now is a great time to assess how your eCommerce site did. Don't just look at the holiday season stats, review your numbers for the whole year. Compare them to last year. Where do you fall on the spectrum? Would you rather not look at this years' numbers or did the site do even better than expected? Did you have some great highs that thankfully smoothed out some bad lows?
Of course, we hope everyone hit a high note, but we're here to help those of you that didn't. Below, I've asked a few straightforward questions to help determine your strategic plan for the coming year.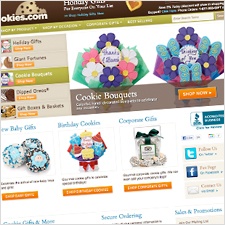 1. Site Overhaul
Why should you do a complete overhaul of your site?
Are your numbers substantially down and your internal team can't figure out why?
Now, is a great time to bring in an unbiased 3rd-party to review your site and make suggestions. Most importantly, engage with these suggestions. It's a new year: start fresh, make changes.
Are there development issues that could be fixed with a new platform?
eCommerce technology is improving every day. For years, you might have been working with development issues that just had to be, but things change, and a more-integrated platform may be what your business needs to compete.
When was your last redesign?
If you haven't touched your site's design in over two years, okay, three years if you want to stretch it, you're running the risk of looking outdated. Does looking outdated hurt your site? Mainly in two ways: it'll decrease your site's credibility and interest, and it means you could be using outdated techniques (Flash anyone?) or not taking advantage of new ones (jQuery, lightboxes, social media plug-ins, etc.)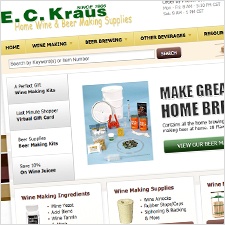 When should you do a complete overhaul of your site? The beginning of the year is a great time to dive in. Even though you'll want a redesign done in six weeks, and a company will promise you eight weeks, plan on the project as a whole taking about six months. This includes designs and revisions, coding, replatforming, data mining, test site launch, real site launch, troubleshooting, marketing and acclimating the customers. Give yourself a gracious time-frame, so you don't end up with your back against a wall. If you start now, you'll be 'done' in July/August and you'll be able to get accurate data for a few months before the 2012 holiday season. You want your new site to be performing well weeks ahead of November/December 2012.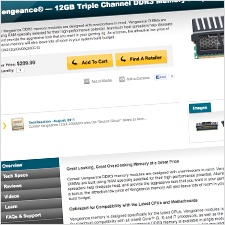 2. Site Maintenance & Testing
What do you do if your site's performing well, but should be or could be performing better? In this case, it's triage time. [Triage: "The determination of priorities for action in an emergency."1]
What are your Analytics telling you? Don't have Google Analytics set-up yet? Or my personal favorite, don't have it set up correctly? My gosh, what are you waiting for!
What pages on your site are under performing? Do people abandon the shopping cart or the checkout more? Are people bouncing on the homepage, are too many people landing on the homepage? Set a bar for each page and reach those goals. Can't figure out how? Elicit 3rd-party help. Remember, your goal is to run your company, not to do everything for your company.
What specific products have decreased in units sold or overall price? Sure, a product might not sell as well if a new version came out or if it was a trendy item. But if it's a true-blue best seller and it's not selling as well, you need to ask yourself why. Is it not being promoted enough on the site? Is it not being promoted at the right time? Or to the right customer groups?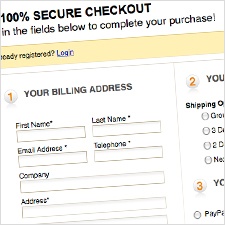 When is the right time to do maintenance and testing? All-year leading up to the holiday 2012 season. Start with your most important pages (checkout, product page, homepage) and elements (search functionality, product refinement, 'ready to buy' box) and move down the list to smaller items such as button names and colors; footer design; and plug-ins and extensions. Don't make changes and assume job well done. Make changes and test them against the current site. Have your customer service reps follow-up with customers on particular features. It's not good enough to know that something made an improvement, you have to know why. Otherwise, you'll be starting from scratch when you do maintenance again in the future.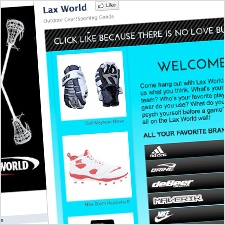 3. Branding
If your site performed at its peak this year, and you've done routine testing on a fairly new site platform and design, you might think you can relax in 2012. But when the ball is rolling, you have to keep the momentum going.
Have you moved into social media? Are your Twitter, Facebook, LinkedIn, YouTube, etc. accounts robust and providing valuable information to your customers? Are they providing different experiences or spitting our the same thing? Is their a new social media tool that you should try to reach a new customer segment? Are all these elements branded in a single visual voice? Clients often make the mistake of assuming that so-and-so social media isn't right for them -- but I stress, find a way to make it right for you and your customers.
How strong are your e-mail campaigns? How many new people were added to your e-mail list this year? How many unsubscribed? How often are you sending out e-mails? Are you reaching potential new customers or just going after returning users? Are your e-mails branded? Are they compelling? Have you tested the copy: subject lines, call to actions, pre-headers?
How is your site performing on non-computer devices such as tablets and smart phones? Could you be giving users on these devices a better experience? Often, their goals are not the same as a user on a laptop. Again, is your site branded correctly? Would having an app benefit or connect more with your customers?
A user should be able to move through your brand in a variety of ways--website, twitter, iphone app, e-mail campaign, landing page, banner ads--and know without hesitation that it is your brand.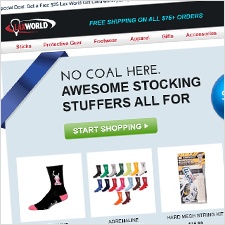 When is the right time to do branding? All-year long. Use important holidays in your industry to have a little more fun or try something new. Selling chocolates for Mother's Day? Why not plan a viral video this year. Never had much luck with repeat business? Focus on consistent, twice-a-week, follow-up e-mails. Want to make a splash on Facebook? Give out a time sensitive promotional code to people who 'like' your page. Planning ahead always helps when it comes to social media.
In Conclusion
Granted, I don't expect that my words of wisdom above have enlightened you to anything earth-shattering that you didn't already know. What I am hoping for, is that it helps motivate you to actual make these changes happen. It's a cardinal rule in web site design: don't ever, ever set it and forget it. No matter where how well or poorly your company did in 2011, you have a brand-new 365 days ahead of you. Wishing all of you the best of luck (and handwork) in 2012.
Tell Me What You Think
What are your website plans for 2012? What other integral questions did you ask yourself to help you decide on your strategy? When is the right time for change? Leave your comments below.
Thanks for checking in on this month's Design 1, 2, 3. If you learned something new or were just pleasantly amused, pass it along. And if you have a suggestion for next month, leave it in the comments below. Thanks.
Subscribe for industry insights and resources.