Groove Commerce
See why your Inbound Marketing efforts, especially your Automated Workflows, flow just like your favorite successful Romantic comedy.
It is common knowledge amongst my wife, family and friends — and soon to be all of you — that I have a weakness for a great Romantic Comedy (RomCom for short). I'm not sure when it started (quite possibly at "If you're a bird, I'm a bird"), but there's something about this movie genre that does it for me, and I'm in no way ashamed to admit it.
In fact, as I've watched more and more over the years, it's dawned on me that the world I live in every day (Inbound Marketing) is just like a romantic comedy.The engine of a comprehensive Inbound Marketing strategy is the automated marketing workflows put in place to help take your customers from "Here's looking at you, kid" to "I'll have what she's having."
Don't believe me? Let's walk through the storyline for all iconic RomCom's:
1. "Wooing" Phase
2. Build the Relationship & Establish a Connection
3. Overcome Challenges
4. Regain the Spark & Have a "Happily Ever After"
Now, let's substitute these phases with those of Inbound Marketing:
1. Attract
2. Convert
3. Close
4. Delight
As you can see, the similarities are uncanny — and if it works for Hollywood, it will work for you, right? Moving through these phases is not happenstance or luck, but a series of strategic and tactical decisions geared to provide planned stepping-stones from one to the next. Be it a McConaughey film or an Inbound Marketing Plan, the key to building an effective and cohesive relationship is mastering the art of communication — something in the marketing world enhanced by the Automated Workflow.
The Automated Workflow is the fancy name for a marketing automation tool that relies on triggering timely and pertinent actions, based on a user's context. By integrating the power with the context, you can more effectively scale your marketing efforts. Through this measurable automation, you can customize, automate, schedule and compose messages to as large or as small a group of prospects/customers you'd like.
Put more simply, every interaction on your site can have an automatic next step pushed out to that same site visitor to move them further along the buying cycle.
Let's take the next one or two minutes to leave you with a greater knowledge of the power of automated workflows by discussing each of these phases and identifying what you can put in place immediately to start seeing returns:
1. "Wooing" Phase / Attract
What types of prospects do you want to attract and market to? It's vital to answer this question prior to starting any workflows, as you will need to create content that entices prospects and offers a solution to their problem.
Suggested Content & Workflows:

Whitepapers & eBooks – Workflow to Download Content & Promote Social Sharing w/ Network
2. Build the Relationship & Establish a Connection / Convert
This phase refers to workflows built to nurture your leads and educate them further on why your product or service is superior to other alternatives. It is important that you are able to articulate what is important to you, and thereby what is important to the customer.
Send Very Specific Offers / Messages to Targeted Group of Prospects

e.g. Send Customers a Product Comparison Email to Illustrate Product Pros & Cons

Suggested Content & Workflows:

Cost Savings Calculator
Buyer's Guide
3. Overcome Challenges / Close
There will come a time when your lead is not sold on your product or service's ability to solve their problem. Your messaging and process could turn them off, but they won't flee right away: they want to see that you can understand their problem and address it in a personal way. It can be a difficult challenge, and sometimes a hard situation to read — like when Noah and Allie reunite later in The Notebook.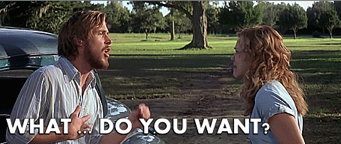 Suggested Content & Workflows:

Request a Demo
Request a Product Sample
4. Regain the Spark & Have a "Happily Ever After" / Delight
This is the fun part… Now that you've moved them from a lead to a customer, how do you keep earning their business and their love each day? Your job does not end at the Close stage, and it's important to leverage automated workflows to keep them informed and feeling the love. You want to continue to nurture your relationship with your customer to the point where they become an evangelist for your brand and want to shout their love for you from the rooftops (or social media)!
Suggested Content & Workflows:

Newsletter Workflow
First Rights to New Site Content
First Rights to Sales

As you can see, by leveraging automated workflows through software like HubSpot, you can strengthen your Inbound Marketing Strategy and ensure that your prospects and customers are receiving the targeted messages when, where and how you want them to.
Through the power of automated workflows, you can take an ordinary lead and nurture them into your biggest fan. By doing this, you will supercharge your marketing and take your prospects through every company's favorite RomCom: How to Convert A Customer in 10 Days.
Are you looking for help with your Inbound Marketing efforts in all the wrong places? We can help turn your workflows into love at first sight! Contact us today!
Get in Touch
Subscribe for industry insights and resources.