eCommerce Strategy
Show Me the MQLs!
Aug 03, 2015 • 1 Min Read
Ventiv Technology, based in London with its US headquarters in Chicago, is a leader in technology that transforms how organizations manage risk. A former unit of Aon PLC, Ventiv Technology became an independent company after its acquisition by Symphony Technology Group in September 2014.
Recognizing the need to establish its brand and generate its own leads, the newly independent company turned to Groove Commerce, the Baltimore-based creative marketing, web design and development agency, for help.
How Groove Commerce Helped
Groove Commerce's first order of business: increase Ventiv Technology's MQLs (marketing qualified leads).
Ventiv Technology struggled with traffic to generate MQLs. Groove Commerce broke out its approach into three phases:
Phase 1:

Aggressive content creation (20 blogs/month) while improving landing pages for conversions
Begin gating content in the resources library
Design new email templates
Created smart call-to-actions

Phase 2:

Workflows to nurture leads, including re-engagement workflows

Phase 3:

Conversion rate optimization
More gated content
Ventiv Technology's growth is measured through blog visits, contacts from resource pages, in addition to MQLs.
With Groove Commerce's phased approach underway, Ventiv Technology has experienced sizeable progress.
Here's the proof!
From January 2015 to July 2015, blog visits have more than doubled and traffic to Ventiv Technology's site went up dramatically across the board, from paid and organic to email and social media.
Specifically, the company saw more than eight times the organic traffic, more than 90 times the email traffic and more than 11 times social media traffic to the site.
Organic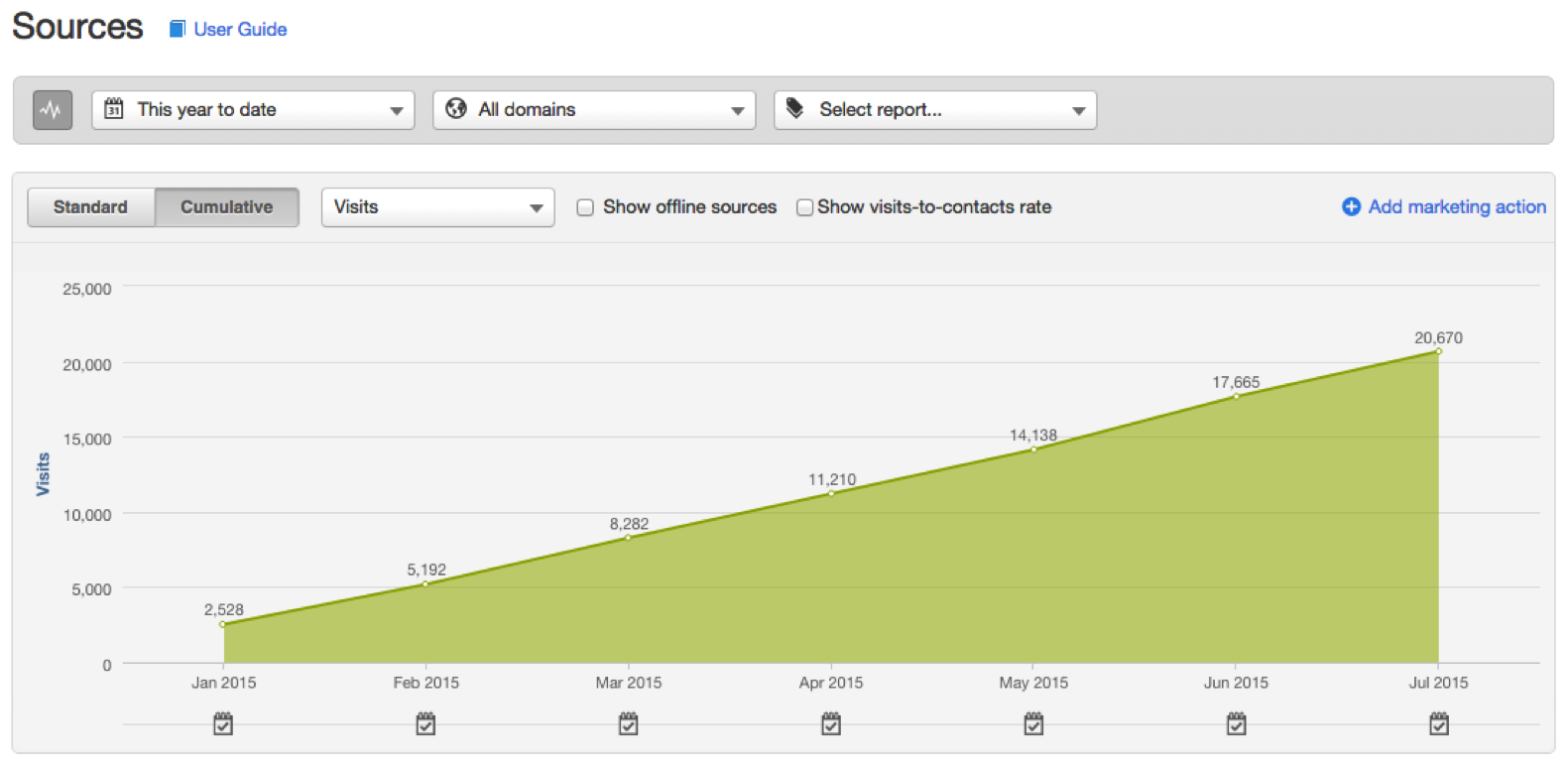 Email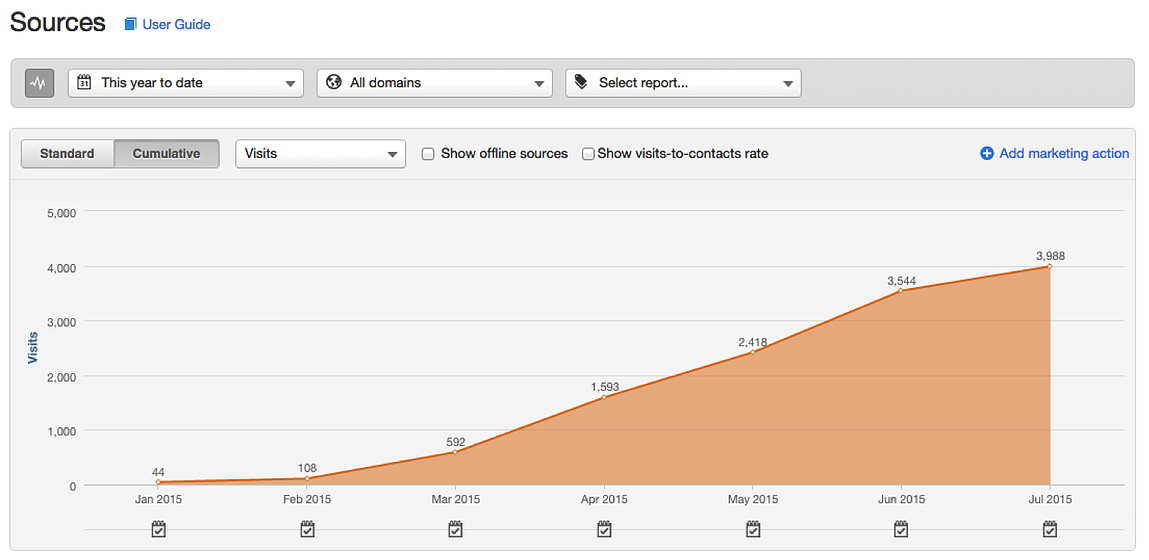 Social Media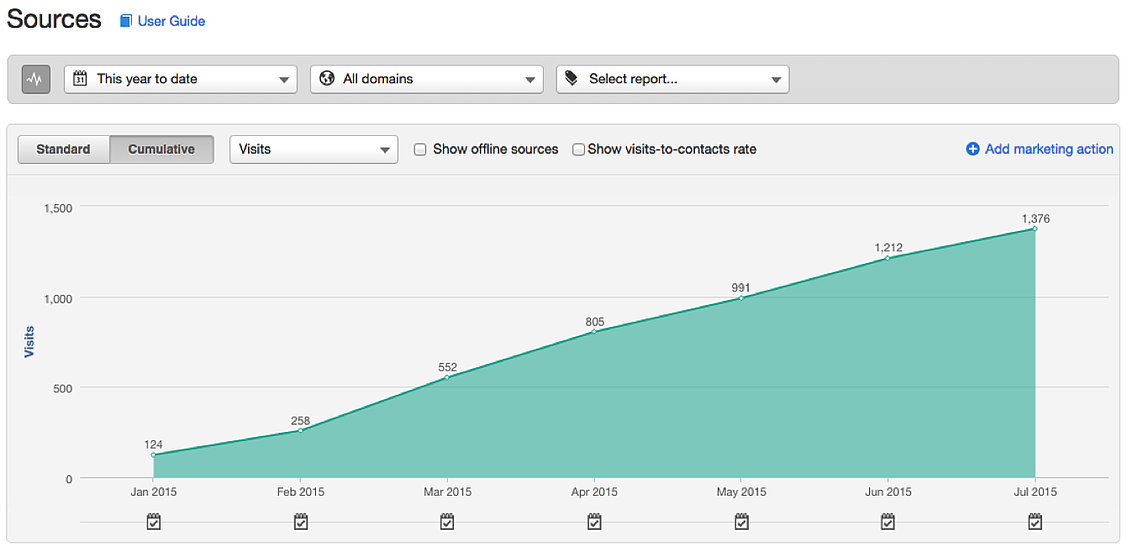 After gating content and testing landing pages, Ventiv Technology's contacts generated from the resources page have increased by more than 1100%.
Total visits to the site have increased nearly 74% from July 2014 to July 2015, and contacts that have become MQLs have increased from zero to 60.
MQLs

Related Content
You Also May Like
eCommerce Strategy
Selling products online often means wild swings in revenue generation based upon...