Groove Commerce

1st Meeting for the Baltimore HubSpot User Group is on the Books!
We are ecstatic to announce that the inaugural meeting for the officially sanctioned Baltimore HubSpot User Group (HUG) is on the books and set for June 13th @ 6pm! And, if that wasn't exciting enough, Juliette Kopecky from HubSpot will actually be flying into town from their Cambridge HQ to join us!
We will kick off this new group by getting to know everyone in the HUG Baltimore chapter, discussing what we would all like to get out of involvement in the group moving forward. The event will offer members a chance to introduce themselves, the companies they represent and how they overall interact with HubSpot. After this, we can go down to Langermann's next to the Groove office for some casual networking.
We look forward to meeting everyone interested and kicking off the inaugural year of Baltimore HUG!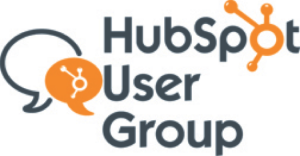 Date: Thursday, June 13, 2013
Time: 6:00 p.m. - 8:00 p.m.
Location: 2400 Boston Street, Suite 320 | Baltimore, MD | 21224
Parking: There is a parking lot that extends around our building in front of Starbucks and the other various shops that is free. There is also street parking available nearby on Hudson Street and Boston Street
Food & Drink: Light appetizers and the 1st round of beverages will be provided
Don't forget to RSVP through Eventbrite if you are planning to attend and consider joining our Linked-In Group beforehand to connect with other Baltimore Users!
Get in Touch
Subscribe for industry insights and resources.