Thinking About BigCommerce Enterprise?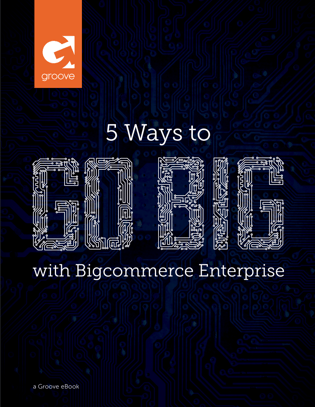 With the many ecommerce platforms available for you to choose from, you may have some difficulty narrowing down which platform is right for you and your business. Gathering all the facts and making sure that your business directly aligns to its corresponding ecommerce platform are critical for your business to survive and thrive.
This eBook will help you traverse the vast ecommerce platform marketplace and discover if Bigcommerce Enterprise is the platform that best fits your business's needs.
in this ebook, we review:
Platform Scalability, Security, and Support

App Integration Flexibility

Advanced SEO Capabilities

And more!