Give Your Visitors A HOliday Shopping Experience to Tweet About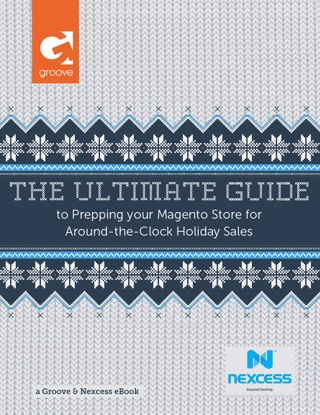 The holidays are a time for decking the halls, frolicking in the snow…and massive revenue opportunities for ecommerce merchants.
Give holiday shoppers what they expect in a holiday shopping experience. You may not be able to warm their hands with a cup of peppermint mocha or stream the aura of cinnamon through their computer, but with careful planning and Magento maintenance, there are many things you can do to meet their holiday shopping expectations while eliminating the distractions of technology via site performance optimization.
This Guide Provides:
Ideas for getting the attention of holiday shoppers & catering to their unique wants and needs

Practical tips and guidance for how to execute on your ideas

Insights into Magento's capabilities & how much maintenance & development you'll need to prepare for

Practical guidance on how to prepare your store from a technical standpoint to withstand traffic peaks

Tips for improving the speed of your site

A holiday preparation checklist

And so much more!
Don't get caught in the cold with a slow or unprepared website. Get THE guide you need to prepare for the 2016 holiday season.
Sign Up To Receive
the Ultimate Guide