Collins Flags
Primary Service: Design & Development
Primary Technologies: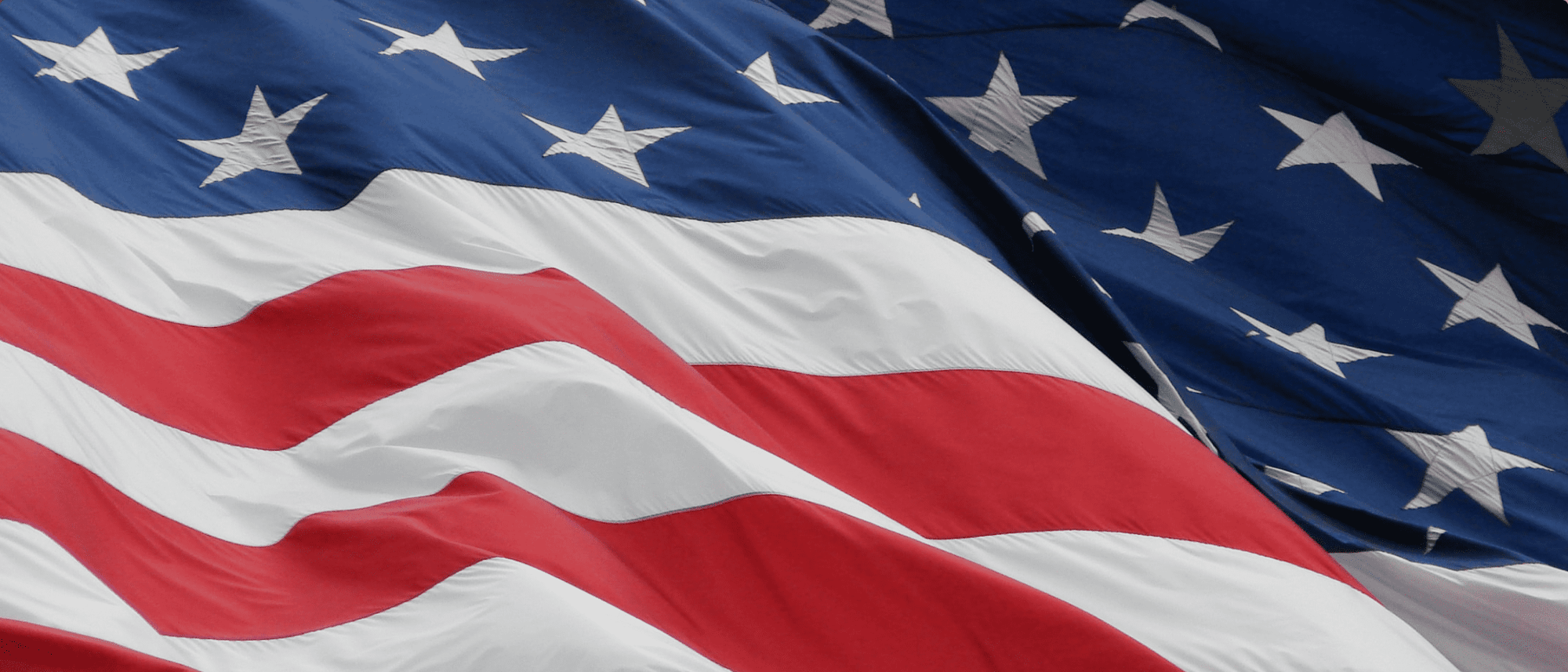 The Background
How Collins Flags Reimagined eCommerce with BigCommerce
Collins Flags is a leading retailer of government, military, state, and various other flags to customers across the United States. They faced numerous challenges with their previous ColdFusion site due to the limitations of the legacy platform, including the inability to dynamically update content. This inflexibility led to a disjointed shopping experience and made it challenging for Collins Flags to effectively promote sales and showcase new products.
The Challenge
The Need for an eCommerce Upgrade
Collins Flags sought Groove Commerce's expertise to resolve issues such as a clunky user interface and poor customer experience. The retailer aimed to create an emotional connection with its customers based on shared values to differentiate themselves from competitors. This emotional connection was crucial to build customer loyalty and create a lasting impression in a crowded marketplace.

With spring being their busiest season, Collins Flags wanted a new site operational before the next spring season to ensure ample lead time for SEO and continuous improvement. A timely site launch would allow them to take full advantage of the increased demand and capitalize on the seasonal sales opportunities.
Outdated Design
The existing website design was outdated, leading to an uninspiring user experience that didn't resonate with customers. This negatively impacted the brand's image and made it difficult for Collins Flags to effectively convey their values and story. An outdated design also hindered user engagement and conversions, as customers were less likely to explore the site or make a purchase.
Poor User Experience
A cumbersome user interface and insufficient content management capabilities caused frustration among users and limited the retailer's ability to update information and promotions. This lack of flexibility made it difficult for Collins Flags to respond to market trends, showcase new products, and launch promotions in a timely manner. A poor user experience also leads to lost sales, as customers might abandon the site in favor of a more user-friendly alternative.
Lacking B2B Features
The legacy platform lacked essential B2B features, such as tiered pricing and wholesale pricing options for government and reseller customers. These features were vital for Collins Flags to cater to their diverse customer base and offer competitive pricing structures for different customer segments. The absence of such features put Collins Flags at a disadvantage compared to competitors with more sophisticated B2B offerings.
The Solution
Modern Site Design
We transformed Collins Flags' online presence by leveraging BigCommerce's PageBuilder with custom-designed and developed widgets. This approach allowed for ultimate flexibility in site design and content, enabling the client to update their website without development assistance. The modern site design helped Collins Flags create a strong brand identity and emotional connection with customers, driving customer loyalty and repeat business.
Custom PageBuilder Widgets
Our team created custom widgets, such as the Hero Banner Widget, to facilitate dynamic content updates and improve site aesthetics. These custom widgets enabled Collins Flags to showcase their products and promotions more effectively, leading to increased user engagement and conversions. By allowing the client to make updates without development assistance, we empowered them to stay agile and responsive to market trends and customer needs.
Real-Time Inventory Display
We implemented a feature that displays inventory numbers on the front-end, allowing customers to make informed purchasing decisions. This feature was crucial for enhancing the customer experience and reducing the likelihood of disappointment due to stock shortages. Real-time inventory display also helped Collins Flags manage their inventory more effectively, reducing the risk of overselling and improving order fulfillment.
Custom Shipping Scripts
Our team developed custom scripts to hide shipping methods from specific customer groups, enhancing the B2B experience. This solution allowed Collins Flags to offer tailored shipping options for different customer segments, such as government and reseller customers, further strengthening their B2B offering. Custom shipping scripts not only improved the customer experience but also enabled Collins Flags to optimize their shipping costs and maintain a competitive edge in the market.
B2B Features: Tiered Pricing and Wholesale Pricing Options
We integrated tiered pricing based on customer groups and wholesale pricing options for government and reseller customers into the new BigCommerce platform. These features allowed Collins Flags to offer tailored pricing structures to their diverse customer base, enhancing their B2B offering and increasing customer satisfaction. As a result, Collins Flags could better meet the needs of various customer segments, attracting new customers and driving repeat business from existing clients.
Enhanced Promotions Management
BigCommerce's capabilities enabled Collins Flags to run promotions on entire categories instead of having to set promotions for each individual item within a category manually. This streamlined approach to promotions management allowed the client to save time and resources while increasing the effectiveness of their marketing efforts.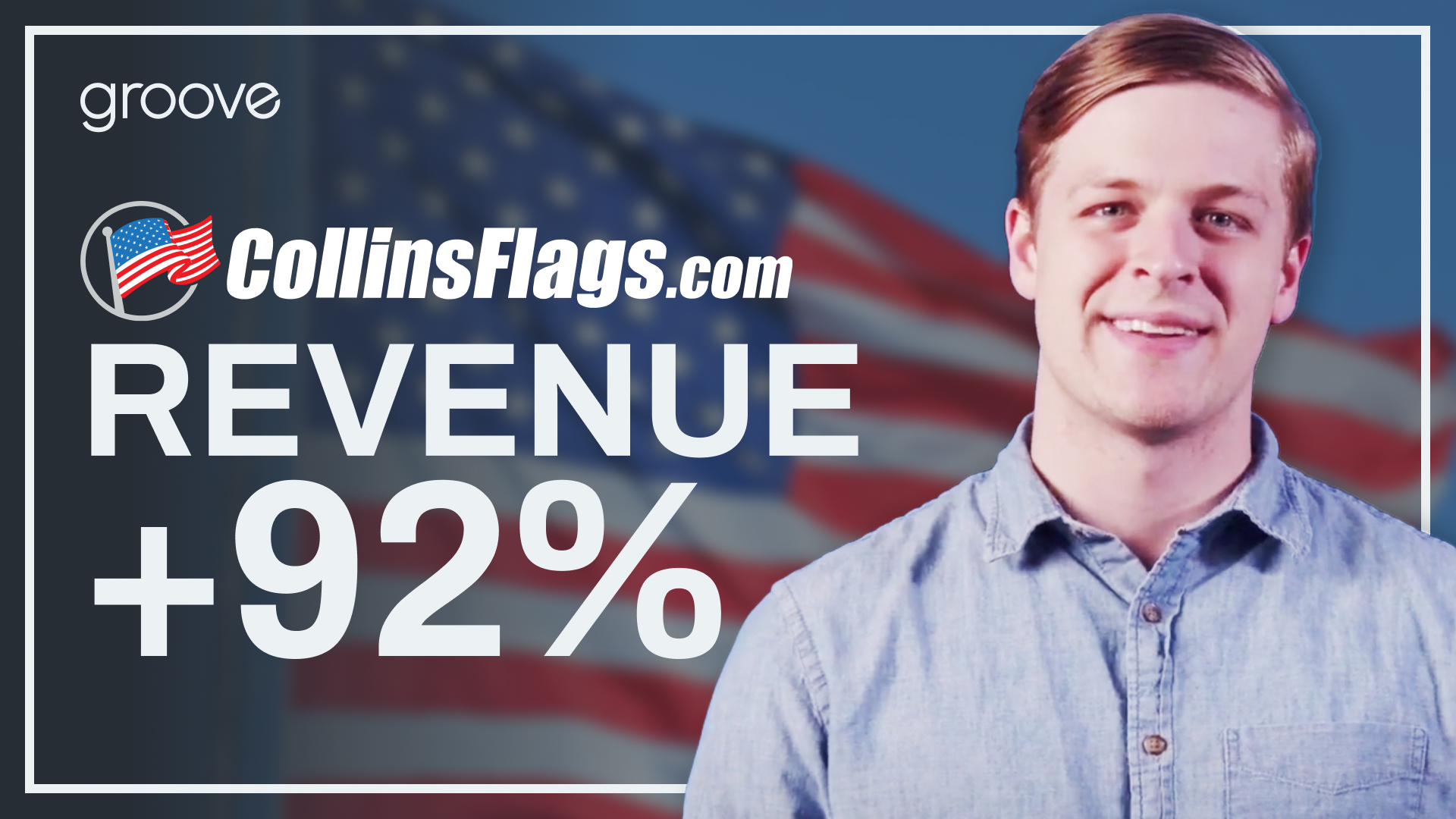 The Results
Groove Commerce's strategies notably enhanced Collins Flags' digital footprint and revenue. Year-over-year improvements underline the impact of a robust eCommerce platform catering to B2C and B2B customers. Modern design, custom widgets, live inventory, and B2B features amplified user experience and sales. Now, Collins Flags is ready to leverage their peak season and grow further. Groove Commerce's tailored solutions have maximized Collins Flags' online potential, steering them towards increased success.
up next
Explore More Case Studies