Final Draft Case Study
Platforms
HubSpot
WordPress
Magento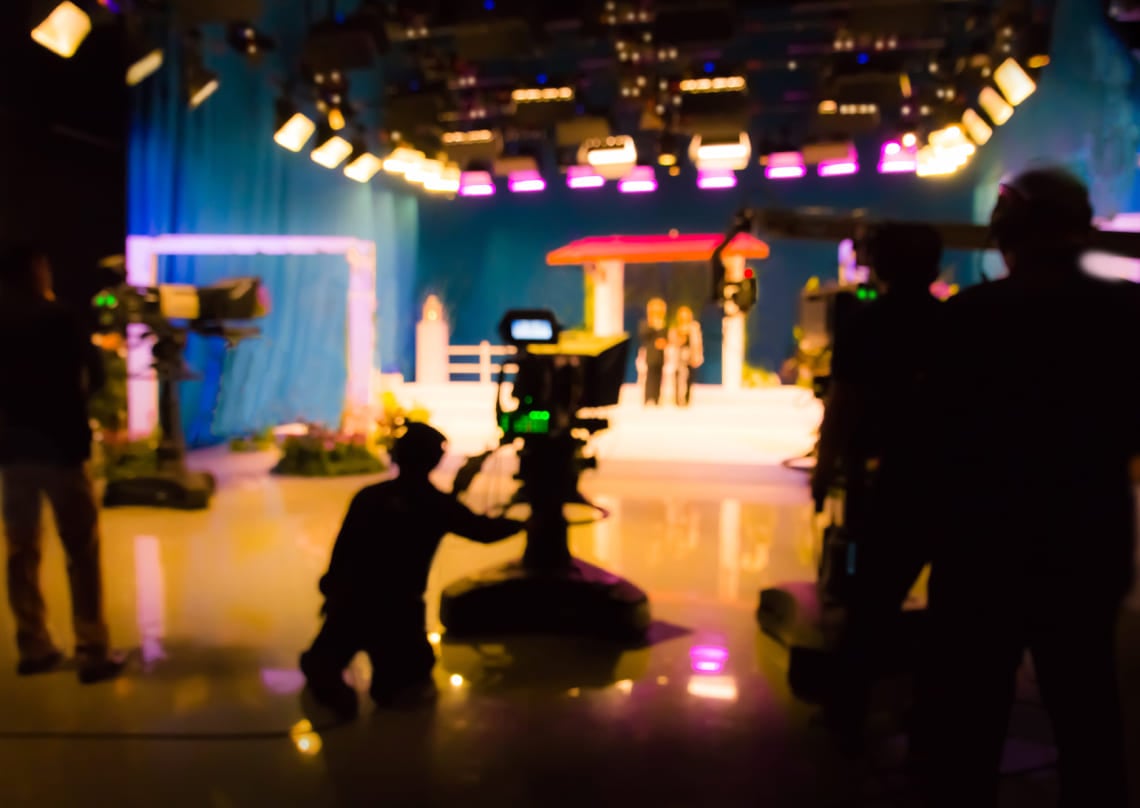 The Challenge
Marketing and Entertainment Software Leader
Final Draft is the number one professional screenwriting software used by screenwriters and filmmakers around the world, including industry titans like James Cameron and Aaron Sorkin.
Final Draft commissioned our team to redesign their site to offer a better user experience. They also wanted to drive additional revenue using a combination of paid advertising and inbound marketing with HubSpot.
The Solution
Building a Picture-Perfect Inbound Experience
Platforms
HubSpot
WordPress
Magento
Services
Inbound Marketing
Website Support
eCommerce Strategy
eCommerce Design
eCommerce Development
eCommerce Marketing
After walking Final Draft through an intensive eCommerce Discovery process, our designers and developers got to work creating an improved online store. Our marketing team also executed multiple paid media campaigns using custom landing pages to improve overall conversion.
HOW WE DID IT
Created Wordpress and Magento website redesigns with CRO testing
Integrated inbound marketing campaigns using HubSpot
Utilized workflows, email and landing page optimization
Implemented HubShop.ly
Applied paid advertising and SEO optimization
Launch Finaldraft.com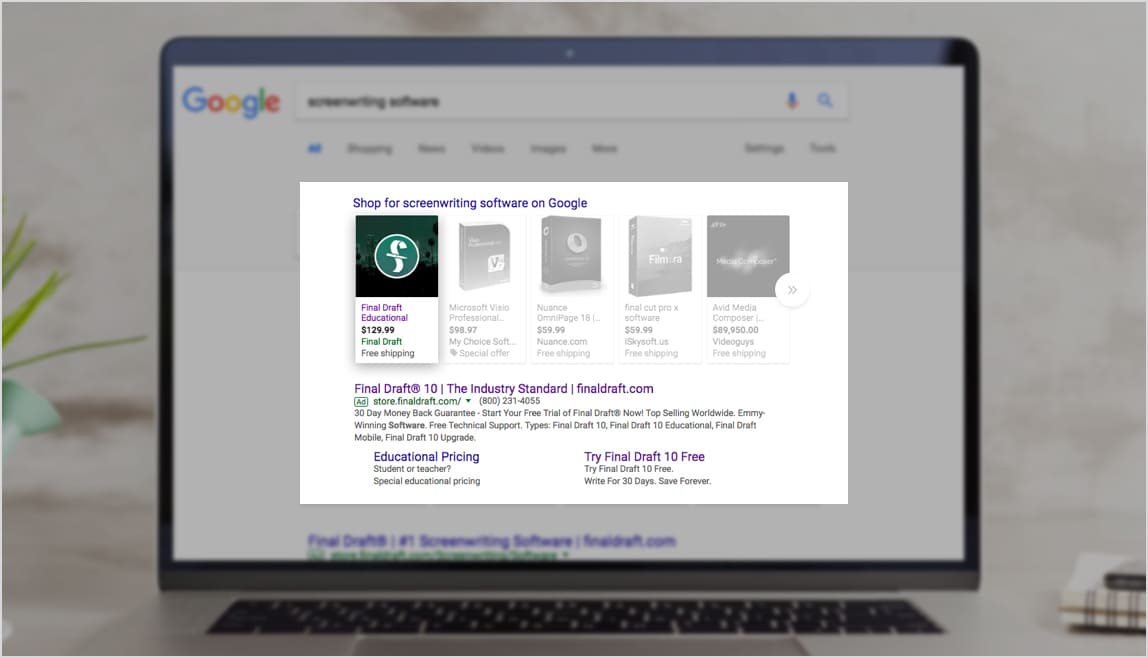 Explore Left-to-Right
Dialogue Landing Page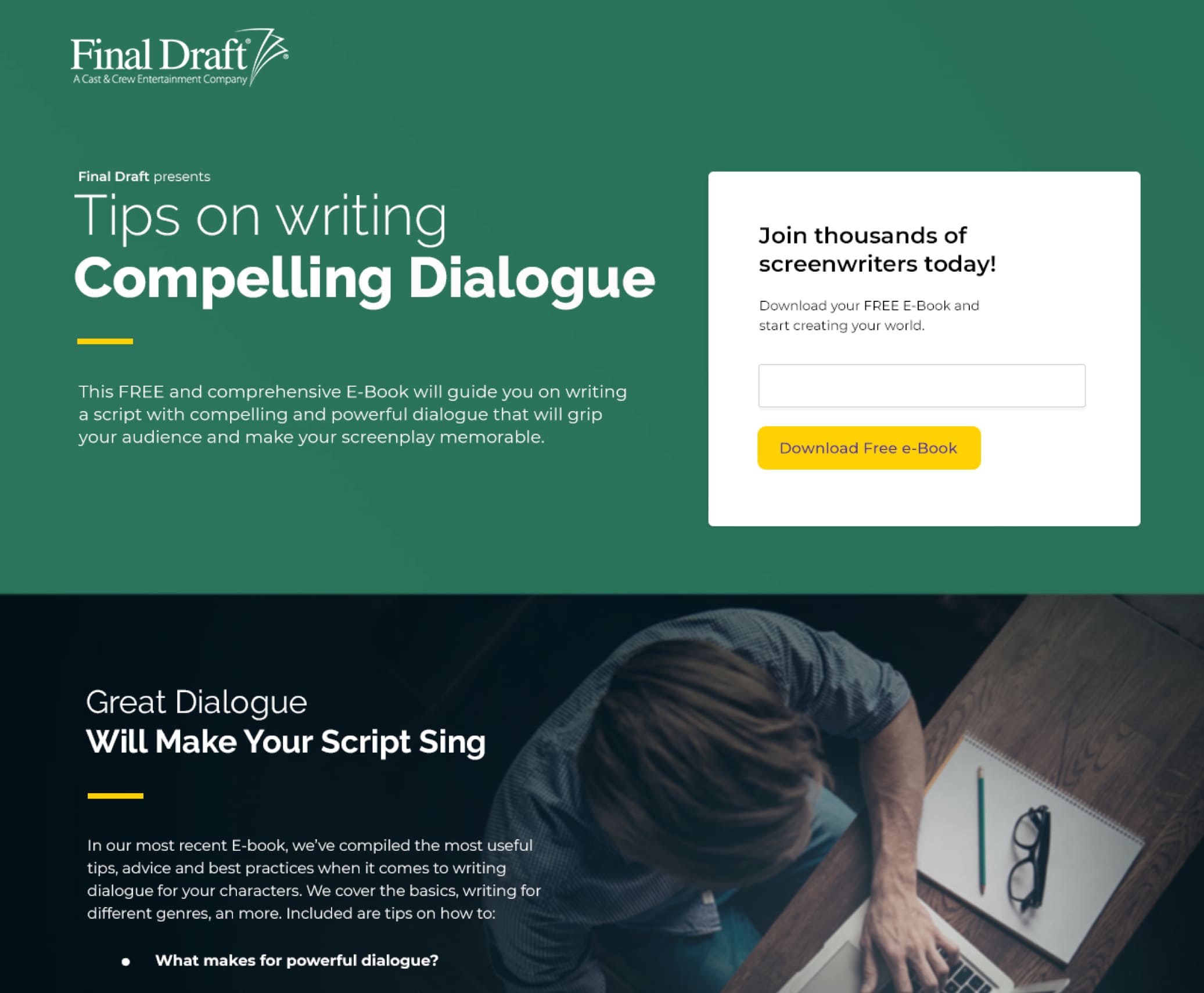 Screenplay Landing Page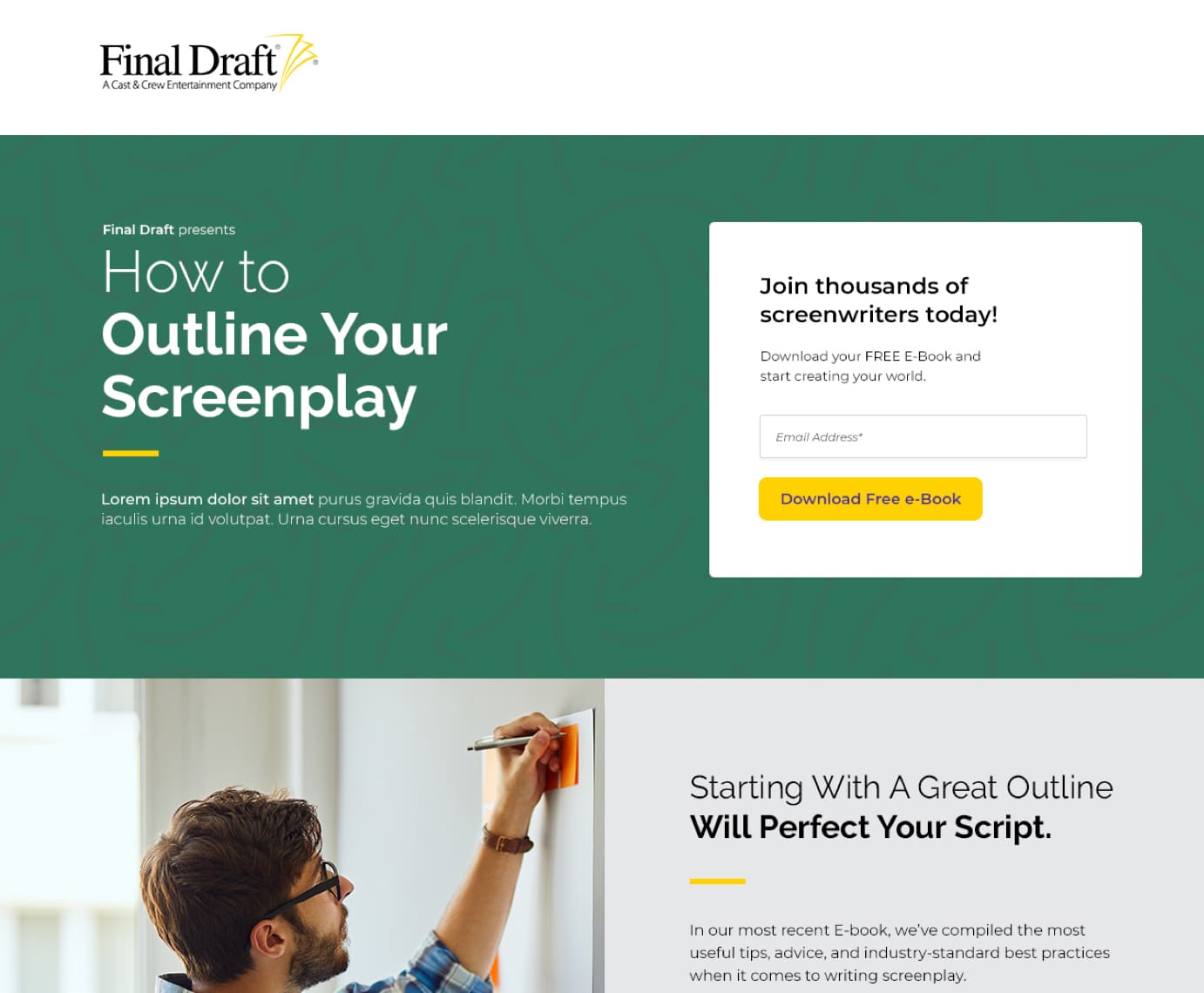 Category Page
An Inbound Engine for eCommerce Growth
After launching Final Draft's redesigned eCommerce website, our marketing team got to work driving additional traffic. Using a combination of paid advertising, HubSpot abandoned cart email campaigns using HubShop.ly and custom landing page creation, we were able to drive significant increases in both revenue and conversion.
Accomplishments
INCREASED REVENUE AND CONVERSIONS
INTEGRATED INBOUND ECOSYSTEM
DECREASED COST PER ACQUISITION
ELEVATED BRAND DESIGN
Increase
Organic Visitors
Increase
Paid Conversions
We can't say enough about our experience working with Groove. The biggest advantage is having an entire team of experts at our disposal. Whether our question is about Hubspot lists, design challenges, privacy compliance, ROAS for Google, or Facebook ads, there is a team member with expertise in that area.