Natori Case Study
Platforms
BigCommerce Enterprise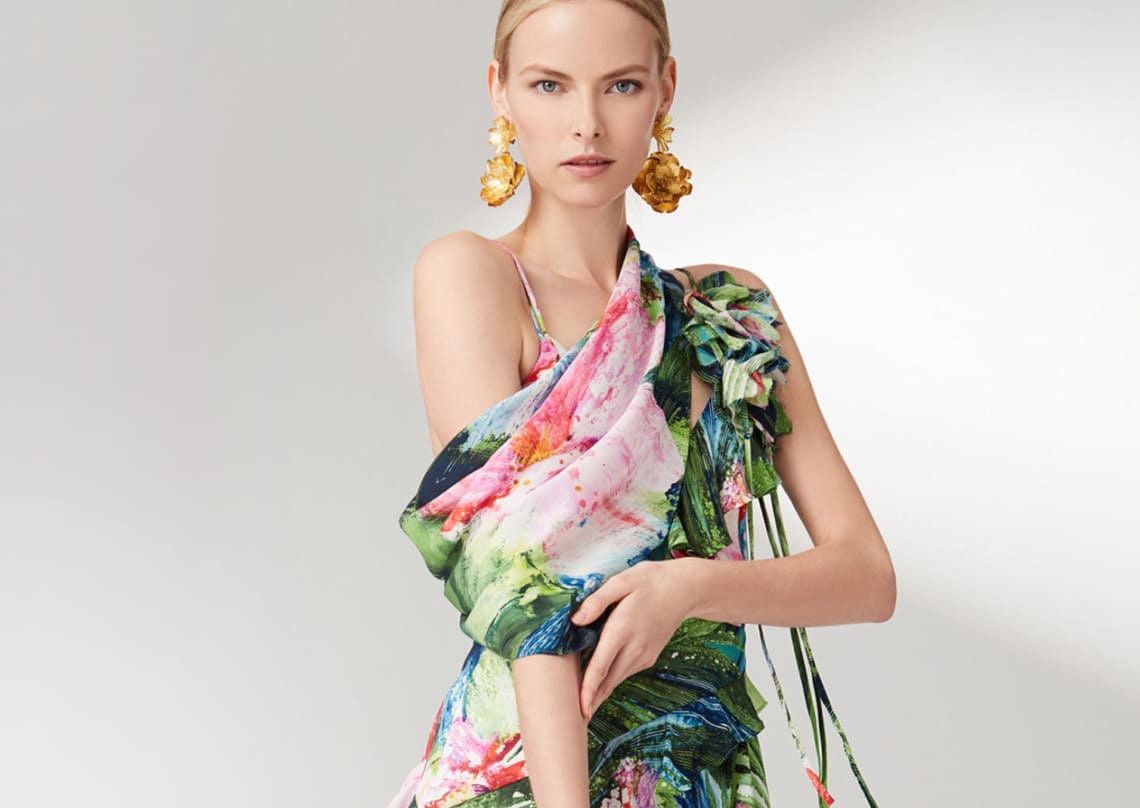 The Challenge
High-End Fashion Meets Accessible eCommerce
Natori is a luxury clothing and lingerie brand that embodies craftsmanship. With multiple child-brands catering to different audiences, Natori needed an eCommerce store that could showcase the breadth of its catalogue without diluting its parent brand.
Natori challenged us to create an eCommerce experience that catered to their multiple personas and visually reflected the elegance and quality of its world-renowned brand.
The Solution
A Custom BigCommerce Shopping Experience
Platforms
BigCommerce Enterprise
Services
Website Support
eCommerce Strategy
eCommerce Design
eCommerce Development
With help from our team, Natori decided to replatform to BigCommerce Enterprise to take advantage of its easy-to-use SaaS functionality. From there, our design and development teams created an immersive eCommerce site focused on bringing the Natori brand to life.
HOW WE DID IT
Replatformed to BigCommerce Enterprise
Implemented custom eCommerce design and development
Improved user experience for unique child brands
Elevated visual navigation
Launch Natori.com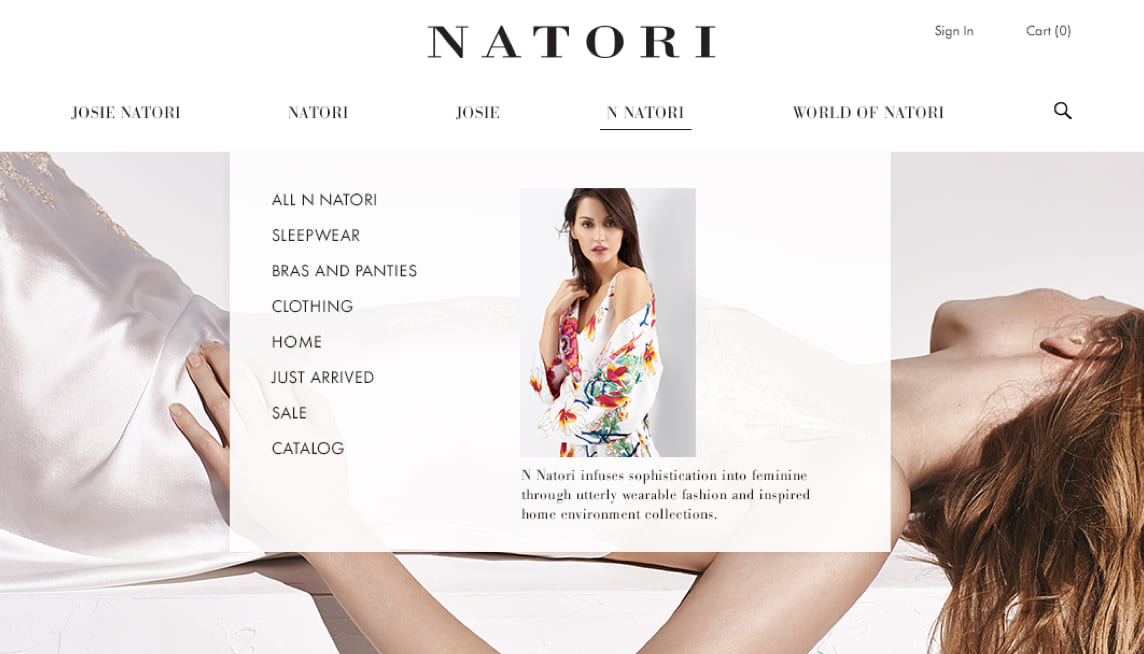 Explore Left-to-Right
Home Page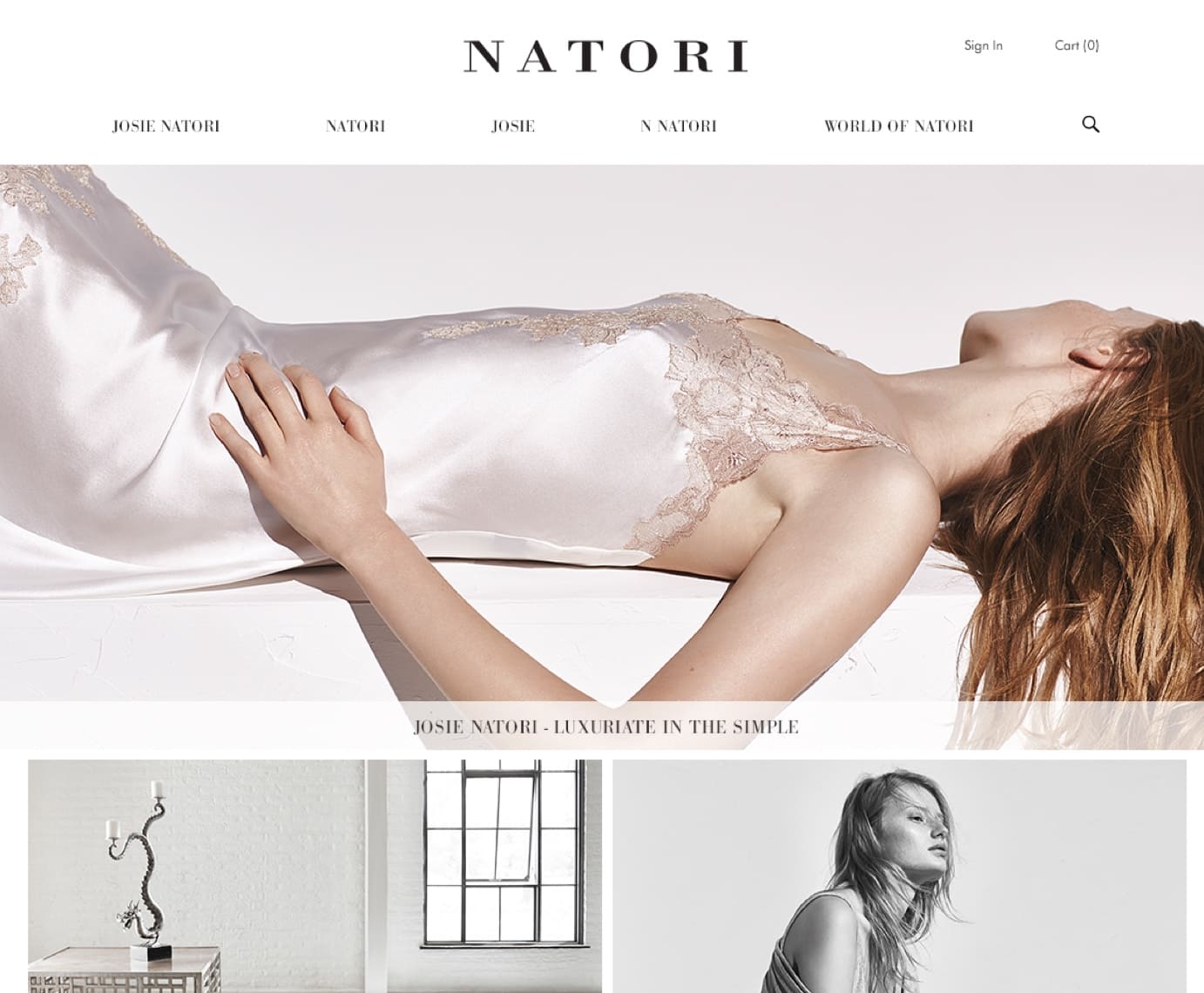 Category Page
Navigation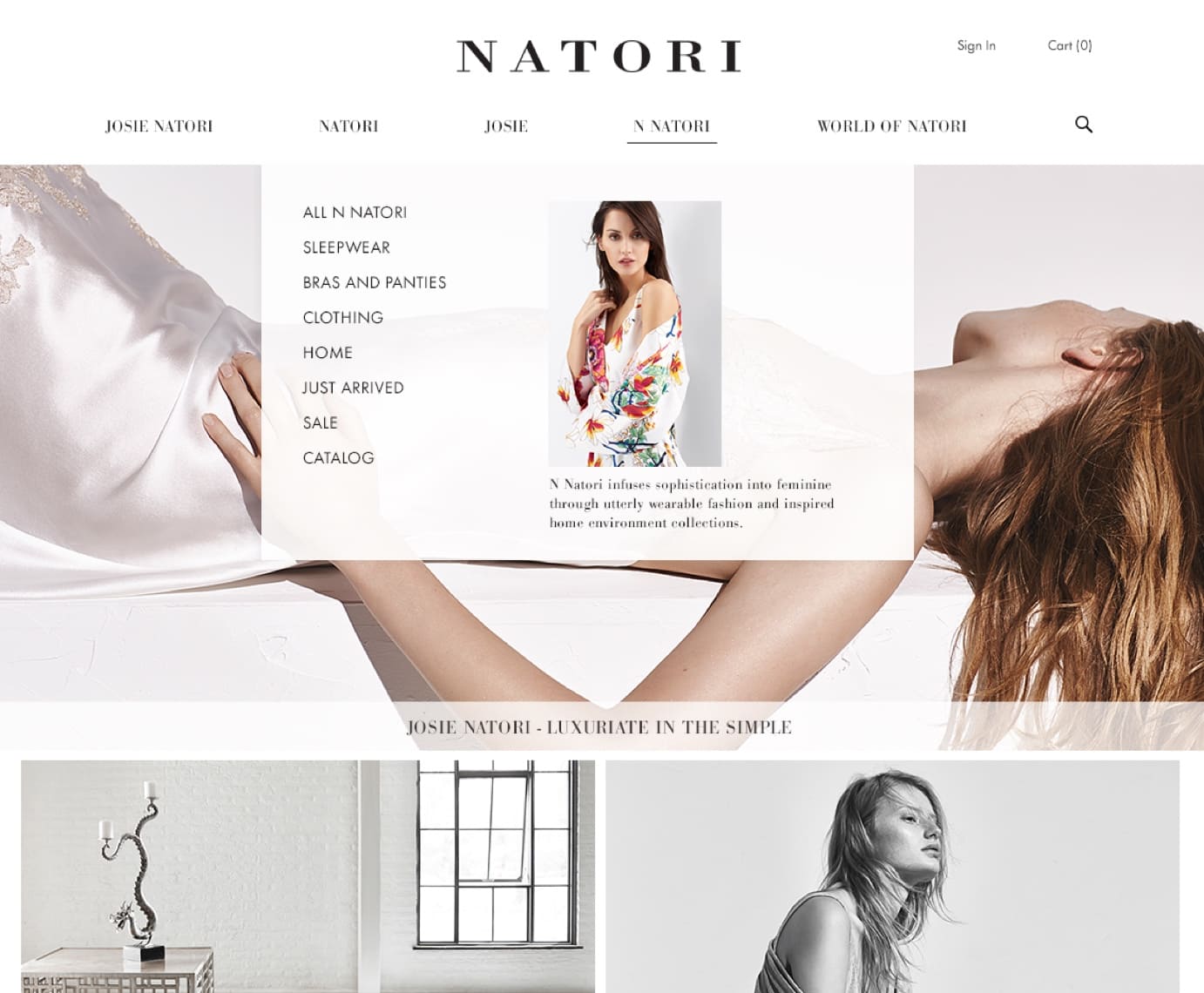 Sub-Category Page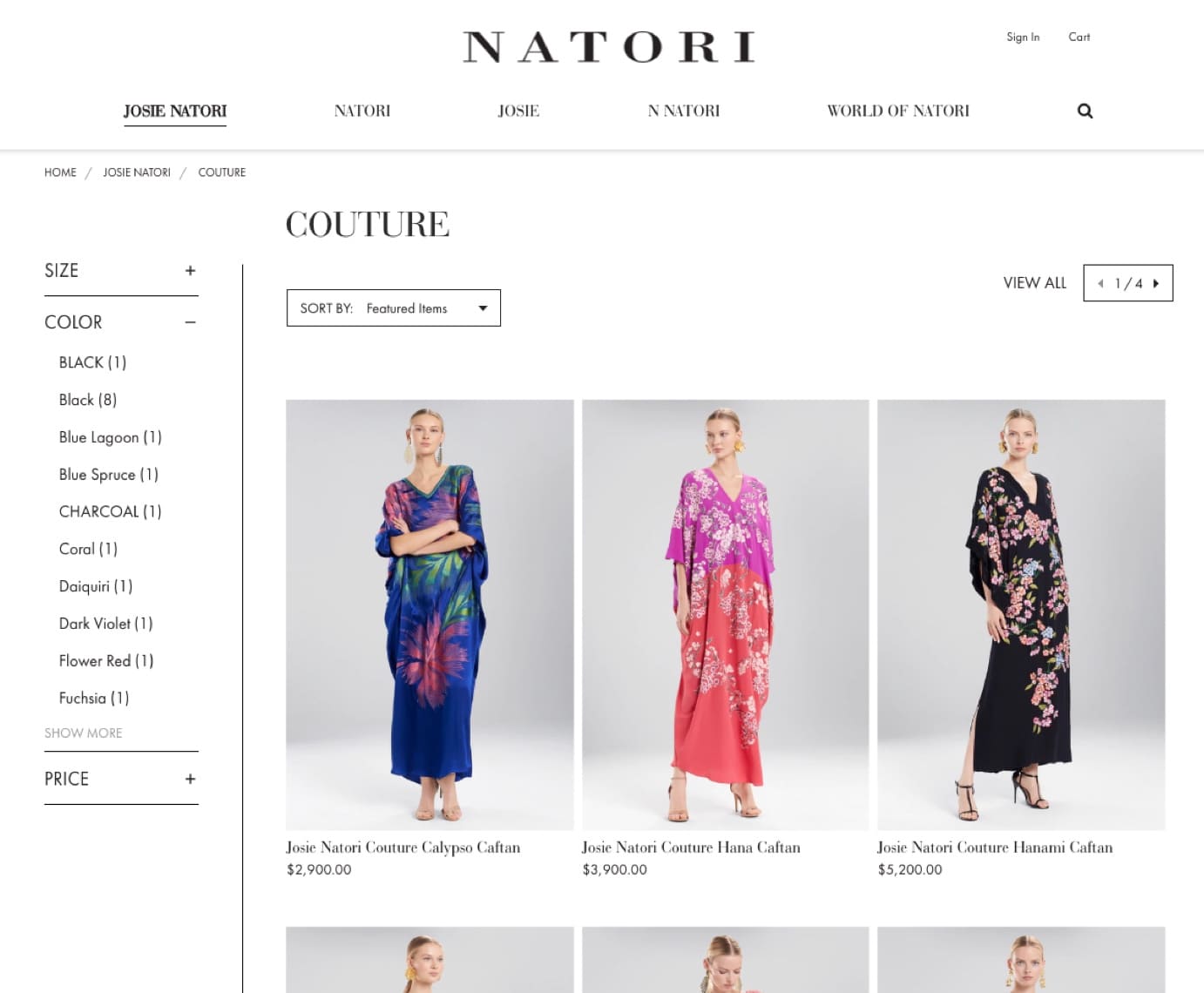 World of Natori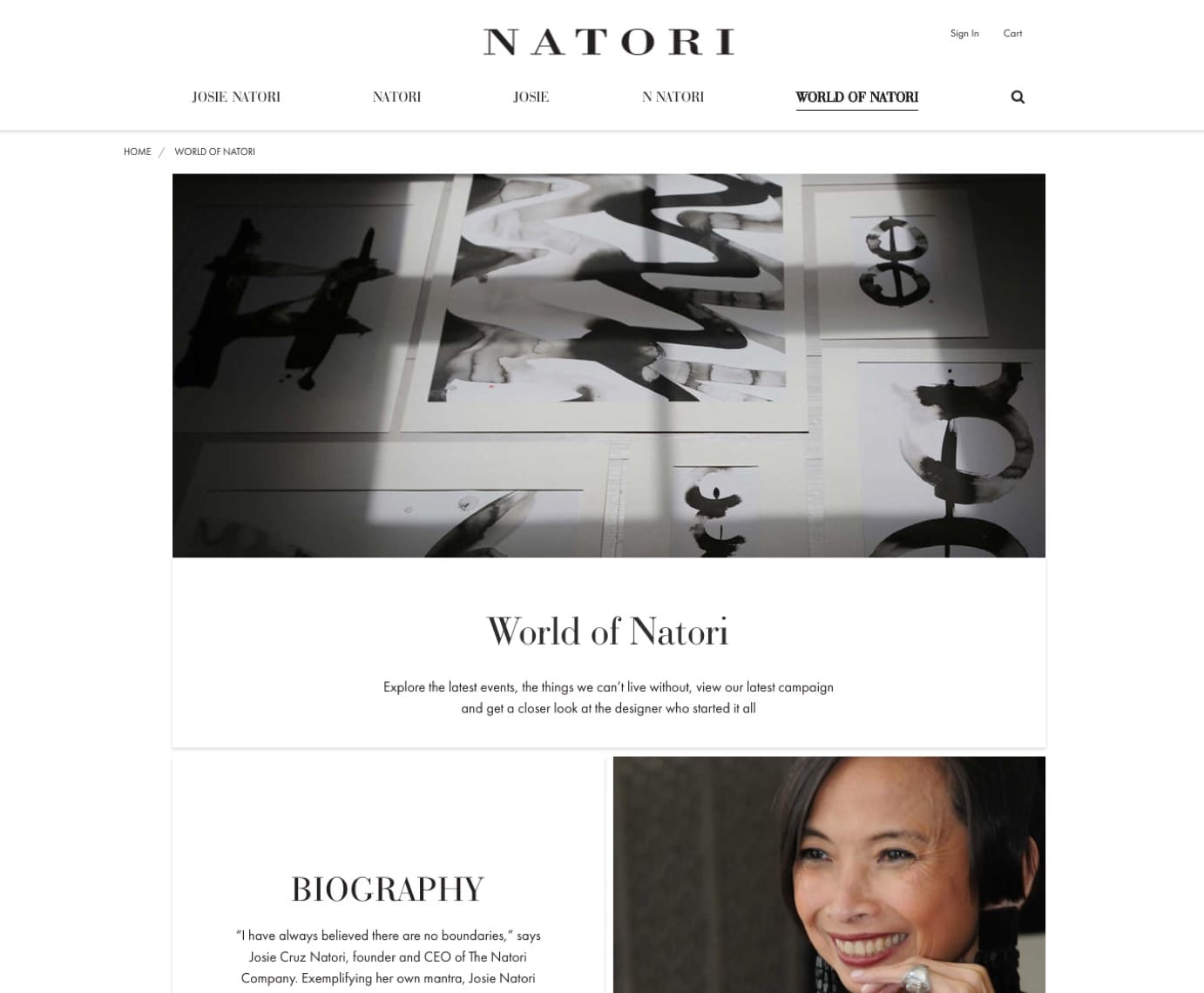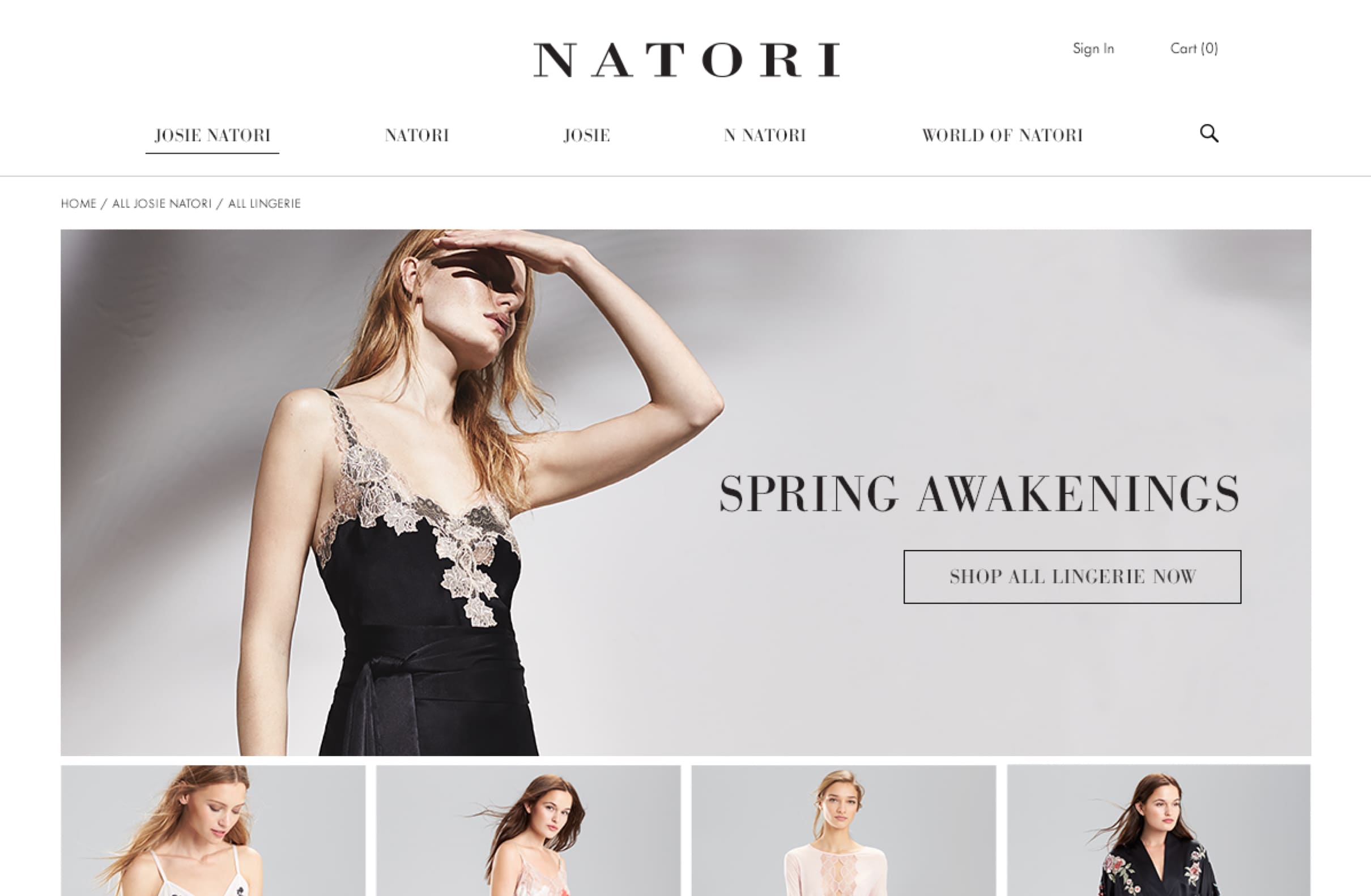 Increasing Conversions with an Elevated Aesthetic
We created a design that immerses shoppers in an improved experience centered around Natori's lifestyle imagery. At the same time, we created user journeys that encouraged organic discovery and improved navigation.
Overall, our work on Natori's eCommerce site increased revenue and helped the brand address its initial goal of accurately representing its child brands online.
Accomplishments
POST-LAUNCH REVENUE INCREASE
POST-LAUNCH CONVERSION RATE INCREASE
CUSTOM BIGCOMMERCE DEVELOPMENT
ELEVATED VISUAL DESIGN
Increase
Average Session Duration
Our website is a critical component of how our customers discover and experience the Natori family of brands and products. The team at Groove was crucial in helping us design an elevated user experience that will help us digitally connect with consumers. We are very proud to showcase the widest assortment of Natori designed product anywhere in the world.
Kenneth Natori
President
Natori
Kenneth Natori
President
Natori