Spinning Case Study
Platforms
BigCommerce Enterprise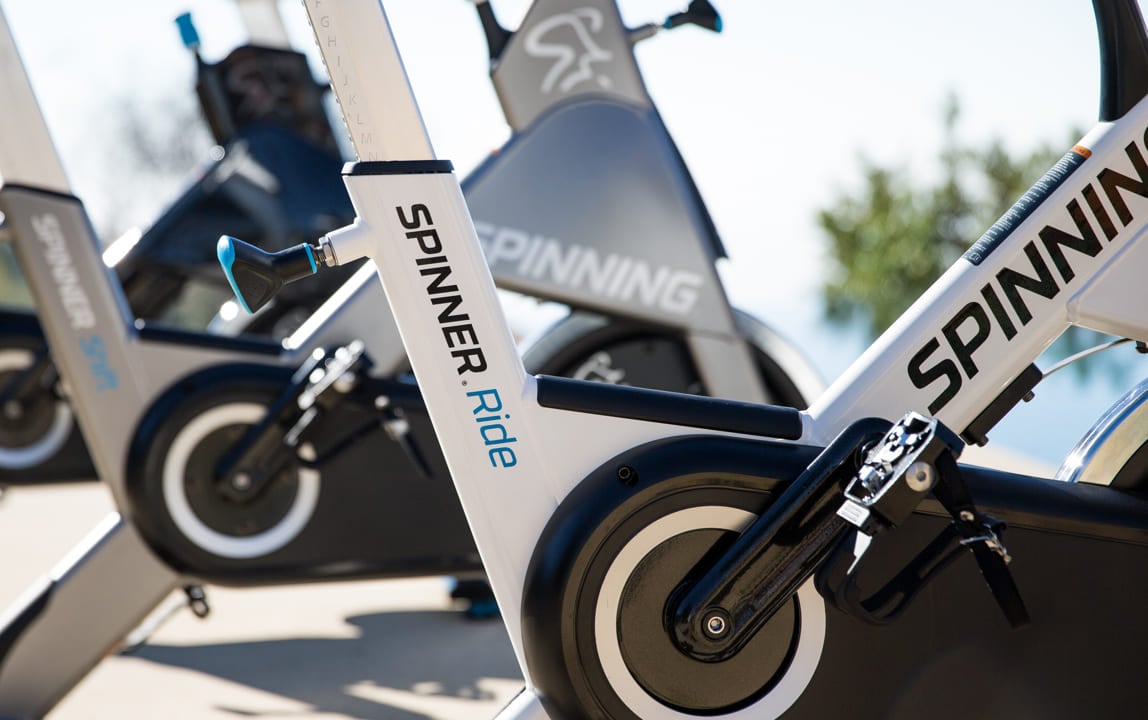 The Challenge
Getting an Athletics Leader in Top eCommerce Shape
Spinning is the world leader in indoor cycling. They aim to design and build the world's best performing indoor cycling bikes and accessories, creating the perfect bike for every type of rider.
Spinning commissioned Groove Commerce to evaluate eCommerce technologies and create a site focused on driving revenue and engagement from the consumer and pro audiences.
The Solution
Custom Design & Development with BigCommerce Enterprise
Platforms
BigCommerce Enterprise
Services
Website Support
eCommerce Strategy
eCommerce Design
eCommerce Development
Following a comprehensive technical and marketing discovery process, our team created a custom design on BigCommerce Enterprise. We focused on improving overall user experience and creating a responsive, conversion-centric eCommerce store to funnel users based on their buyer personas.
HOW WE DID IT
Replatformed to BigCommerce
Developed a class module using litmus. Built a way to connect bigcommerce and litmus that allows you to search by location and see what trainings are around you
Created a way to show EU or USA site depending on your location
Launch Spinning.com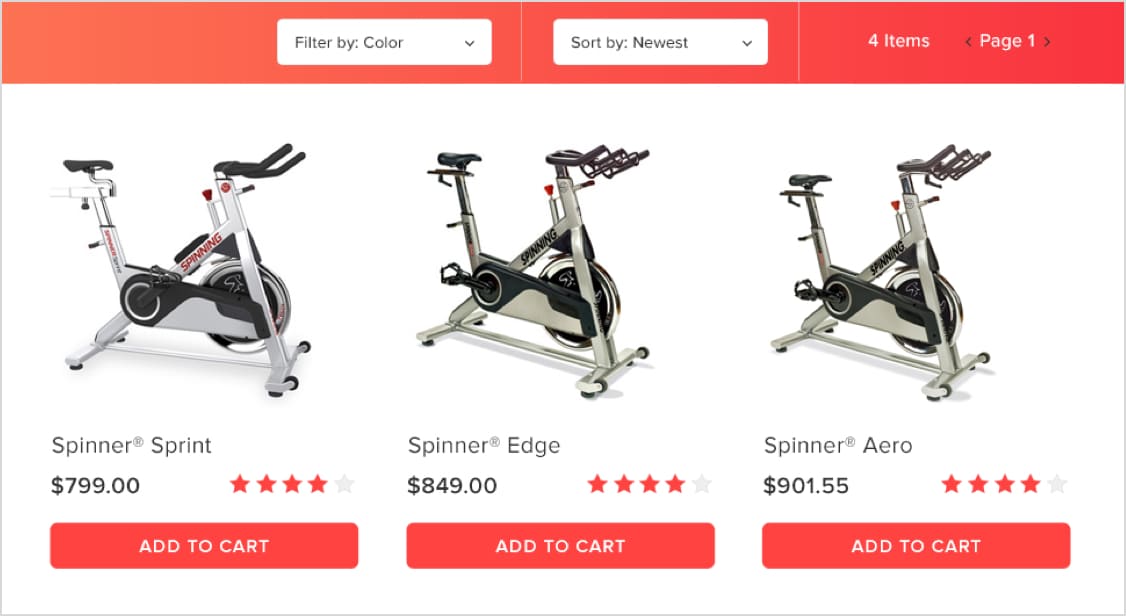 Explore Left-to-Right
Home Page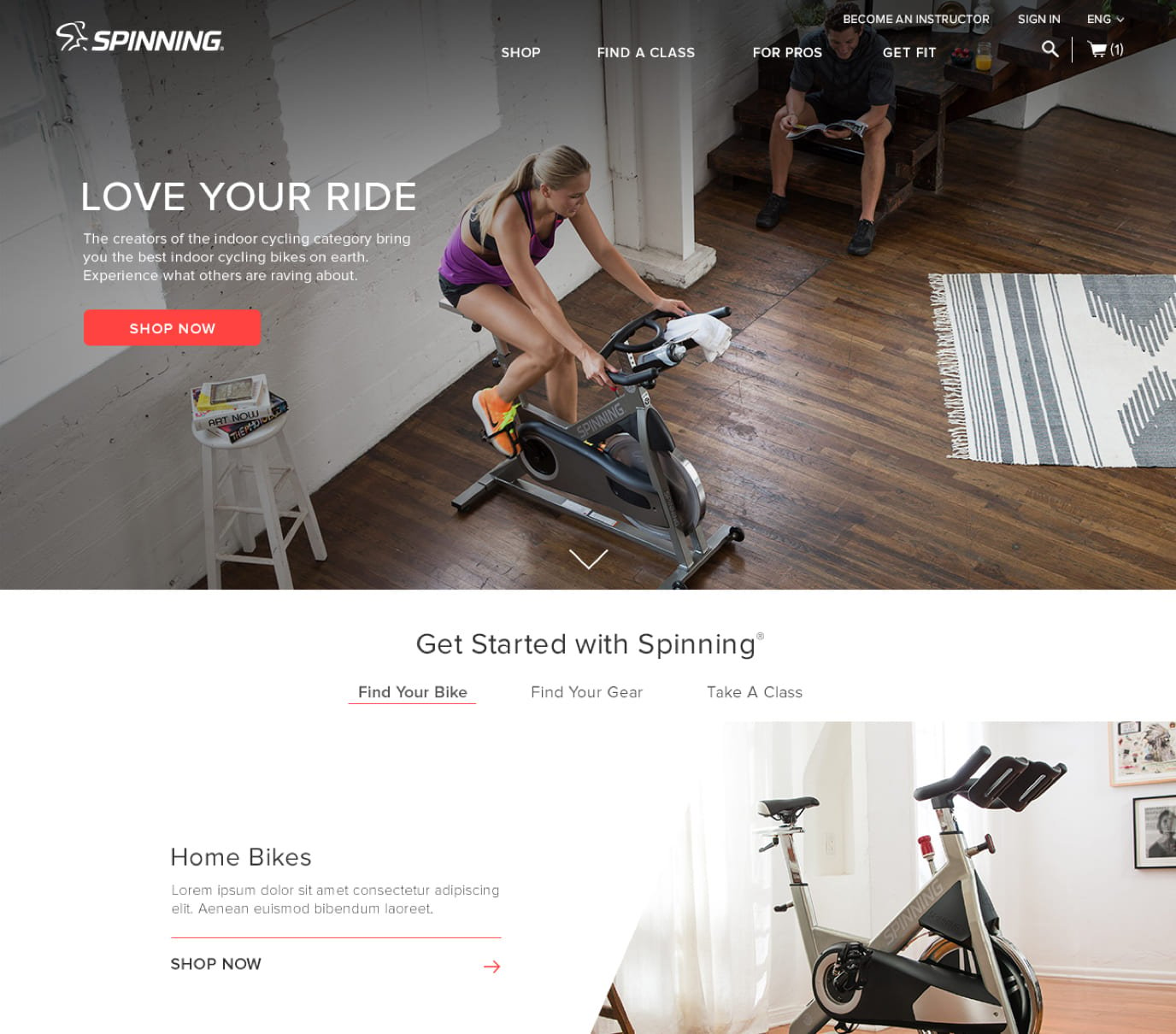 Navigation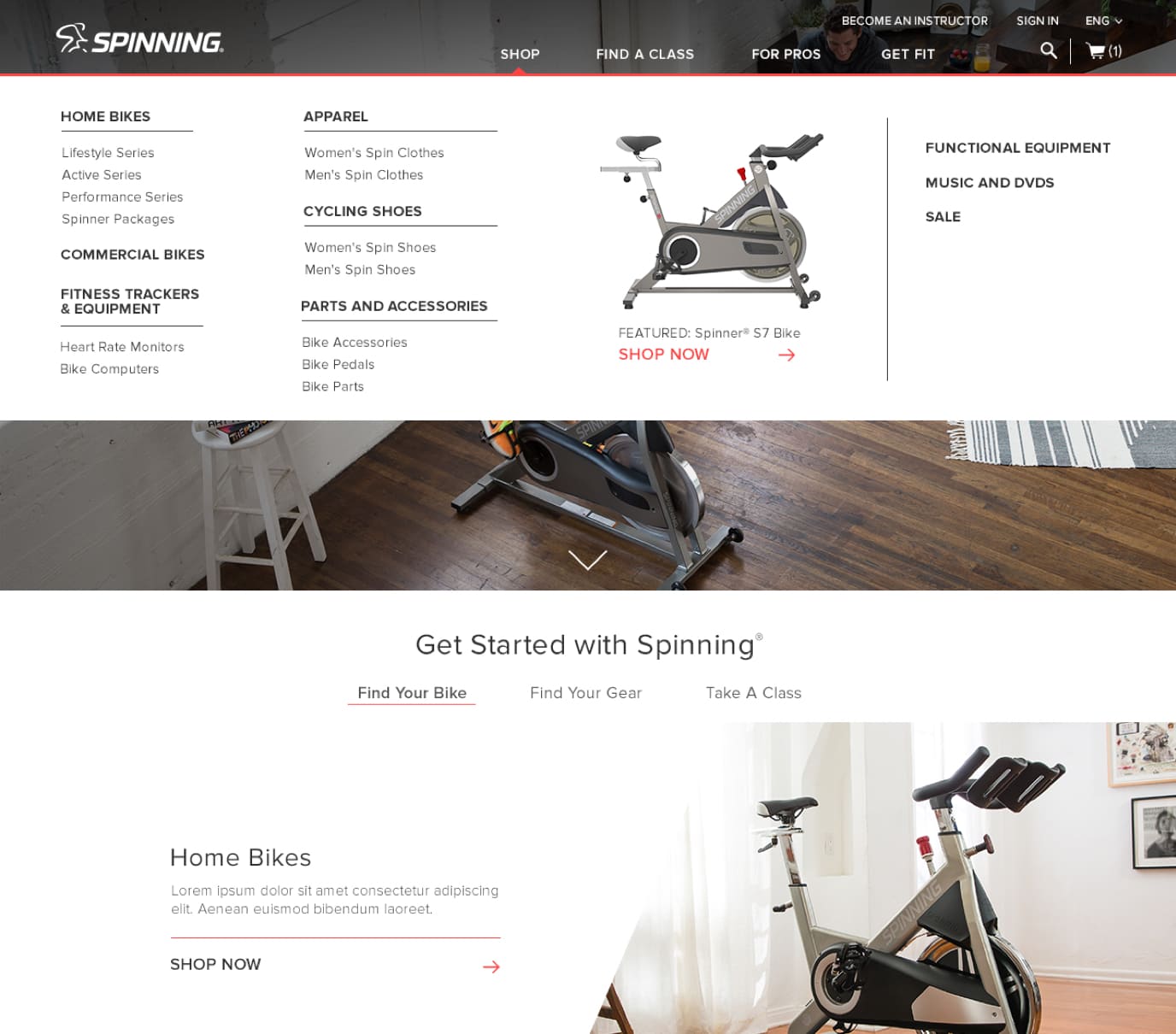 Category Page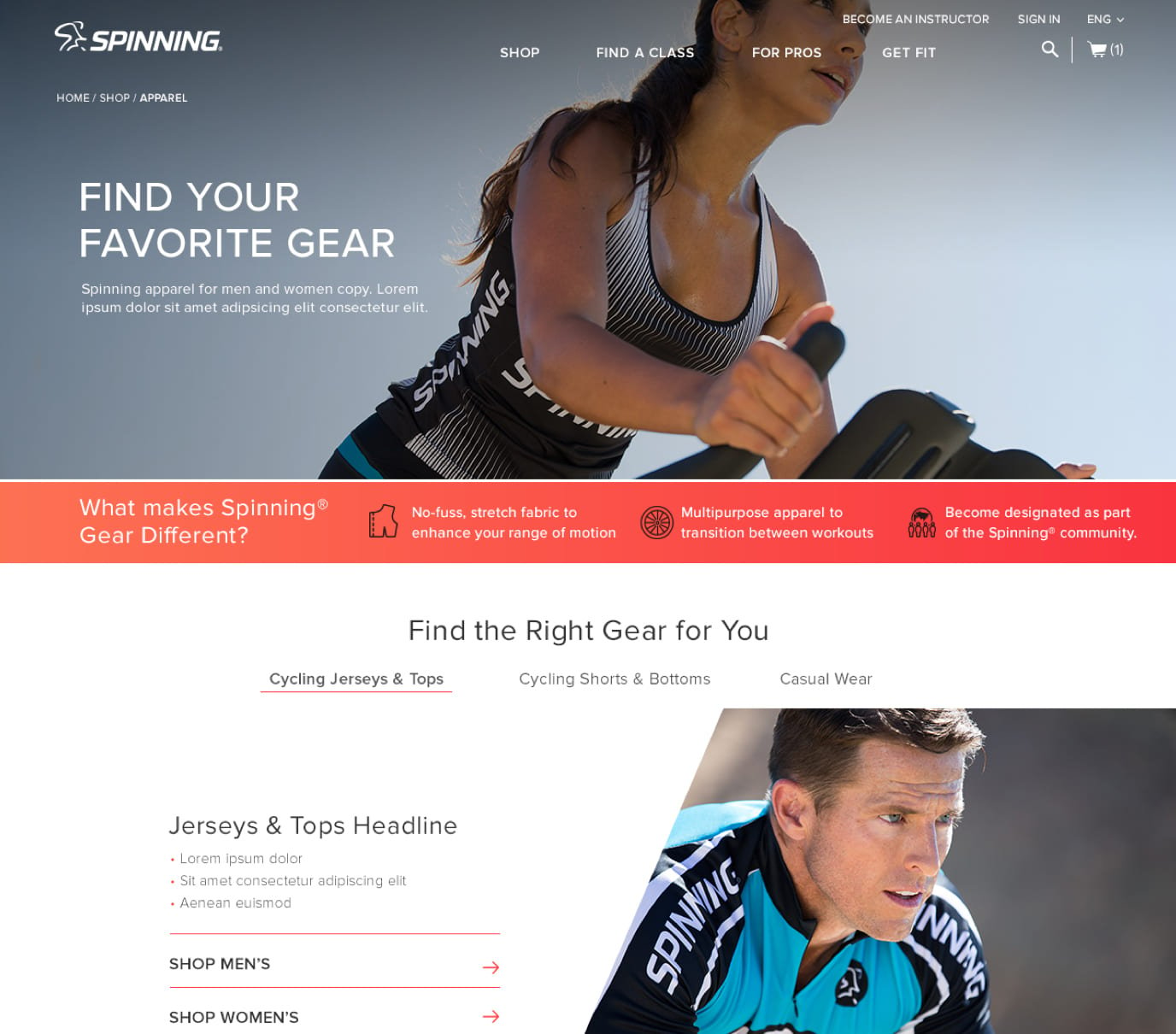 Sub-Category Page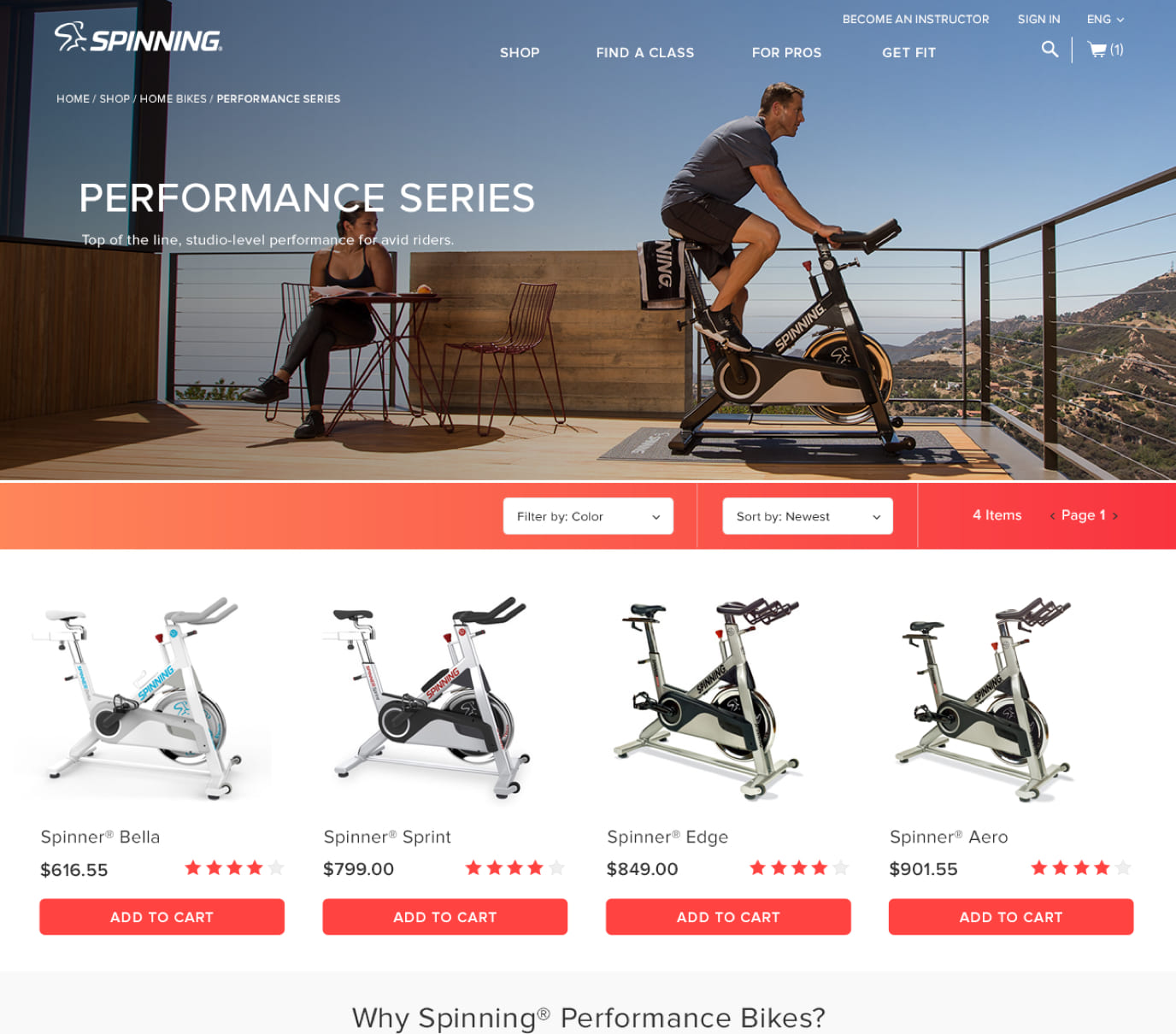 Product Page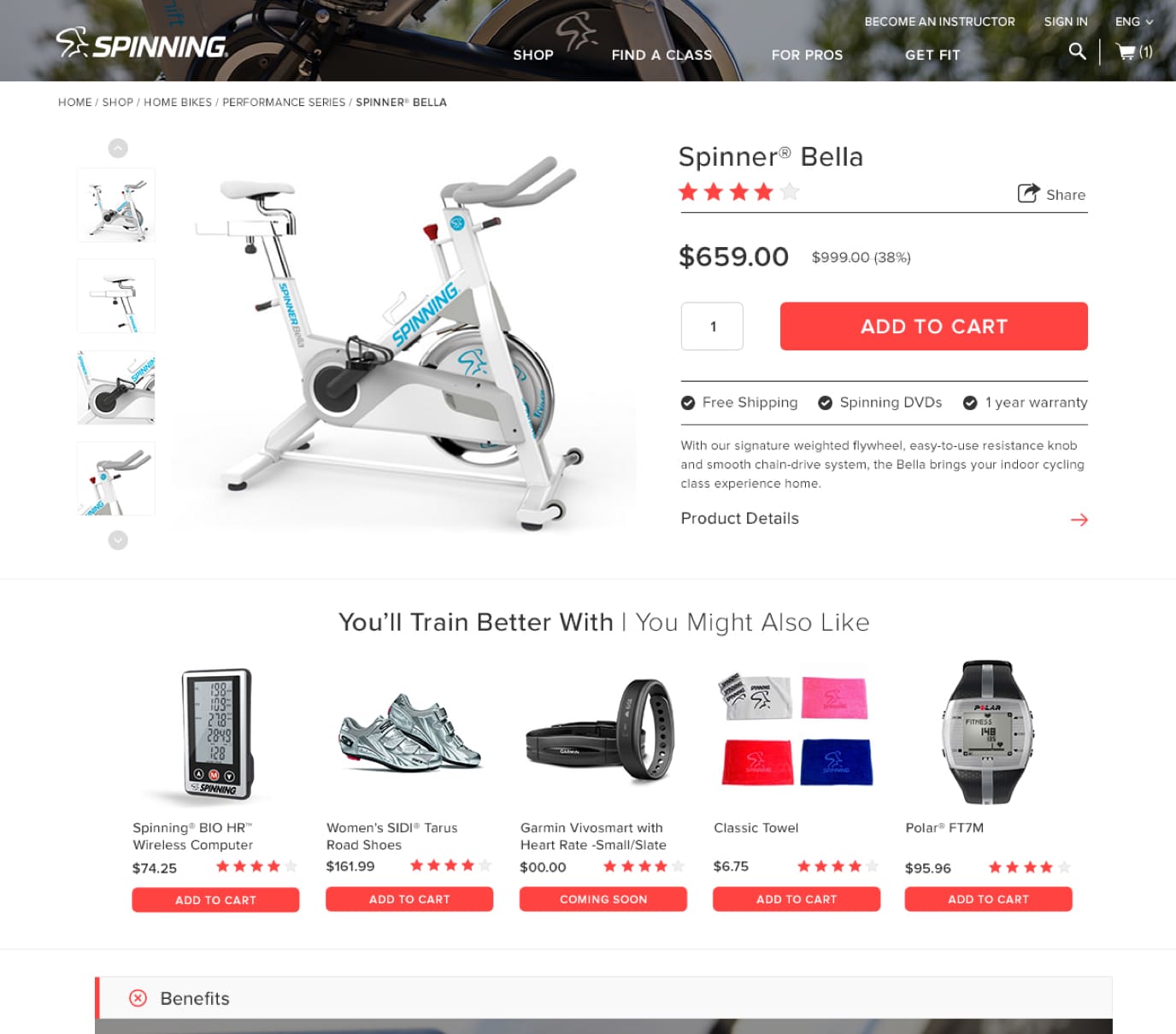 Supercharged Results for a High-Performance Brand
Following launch, Spinning experienced a lift in conversion rate and a decrease in its overall bounce rate. Additionally, our design helped to elevate the brand's visual aesthetic through a combination of compelling imagery and an intuitive journey.
Accomplishments
BIGCOMMERCE ENTERPRISE MIGRATION
IMPROVED USER EXPERIENCE
ELEVATED CUSTOM DESIGN
GEOGRAPHIC SITE FILTRATION
Increase
Average Order Value