Features & Benefits
BigCommerce Delivery Date Selection Calendar
With our BigCommerce Delivery Date Selection Calendar, you can now define custom shipping rules, blackout dates, and shipping methods. These features enable your customers to order products with a requested delivery date, using the shipping method they prefer.
This delivery date calendar seamlessly integrates into your existing BigCommerce store's One-Page Checkout. As a merchant, you will enjoy the benefits of allowing customers to set shipping expectations without increasing friction in their purchasing journey.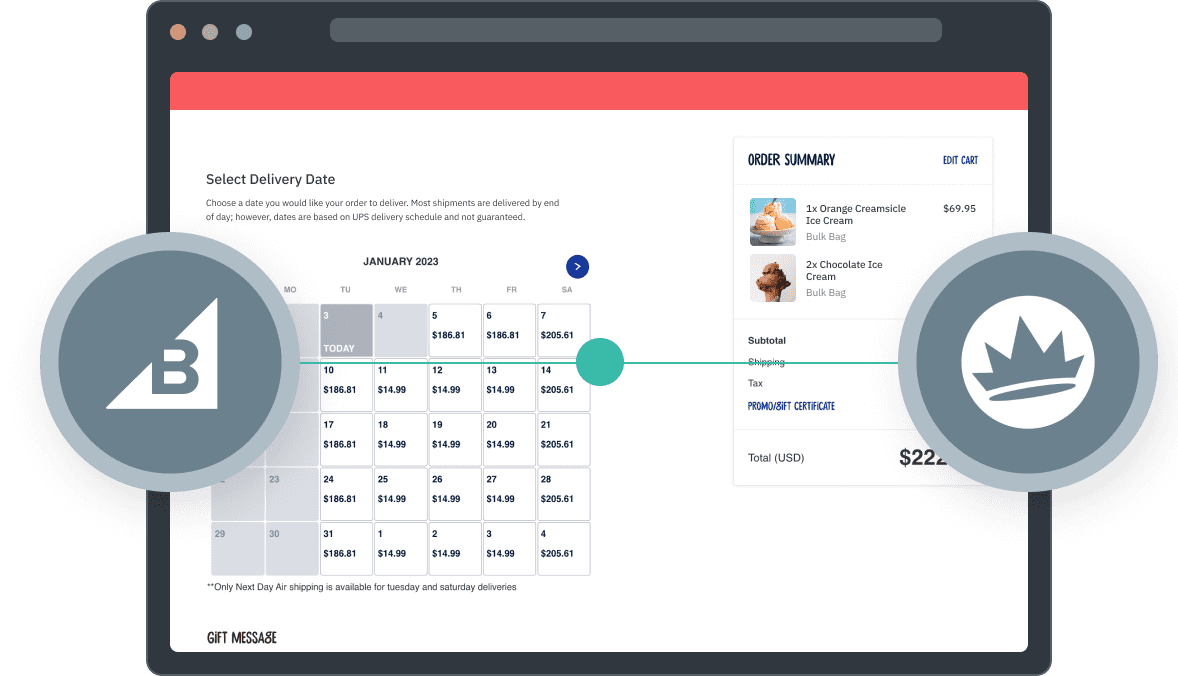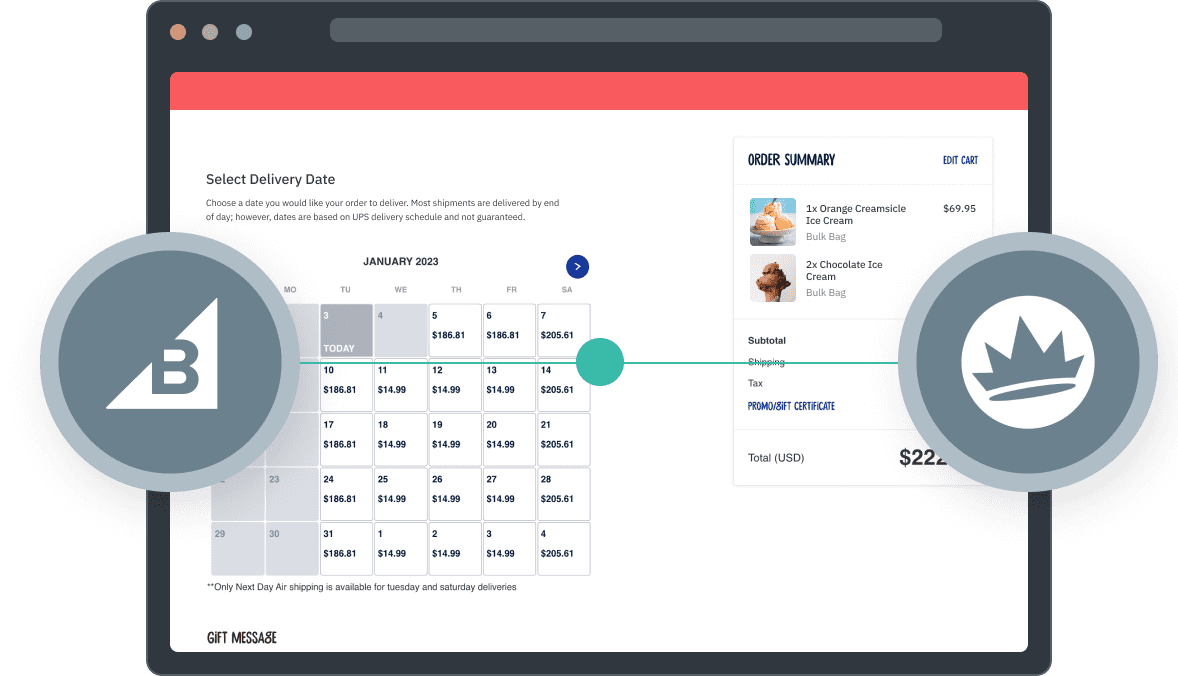 Keep Your Perishable Goods Fresh
Perfect For Food & Perishables
Selling and shipping perishable food and drink items presents its fair share of challenges. From in-transit spoilage to post-delivery storage, making sure your customers receive their orders when and how they prefer is essential. Our delivery date calendar ensures that shipping and delivery expectations are set by the customer and met by your logistics team.
Meet Customer Expectations
Improve Customer Experience
Reduce Returns & Shrinkage
Streamline Shipping Process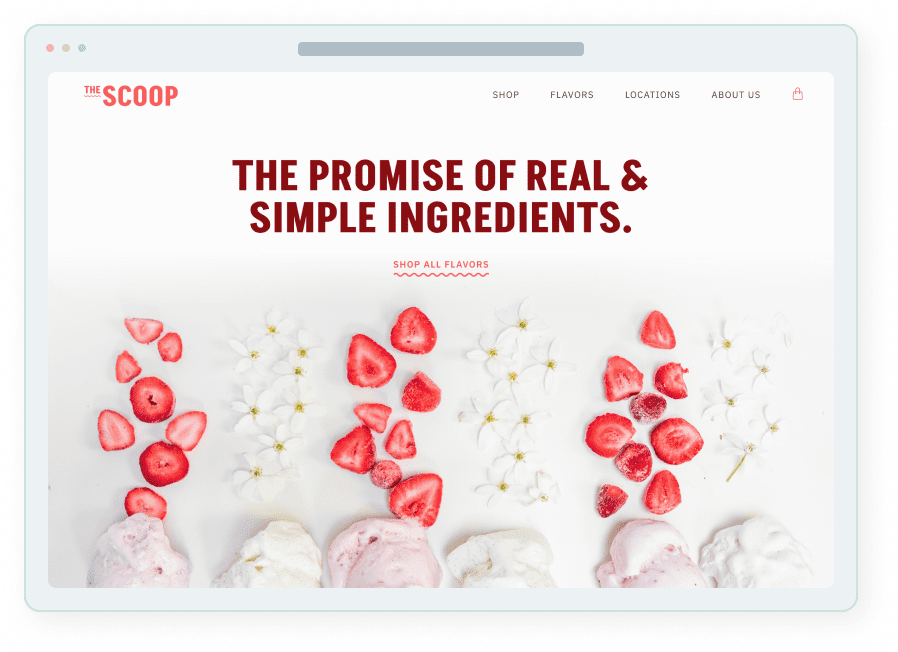 The New Meaning of Just-In-Time Delivery
Great for Gifts
Sending friends, family or other loved ones gifts from online merchants has become commonplace in today's internet-connected world. For years, customers have needed to strategically place their online orders on the at an exact time to ensure delivery on the correct day. Now, your customers can order in advance knowing that their gifts will arrive in the recipient's hands on the intended day.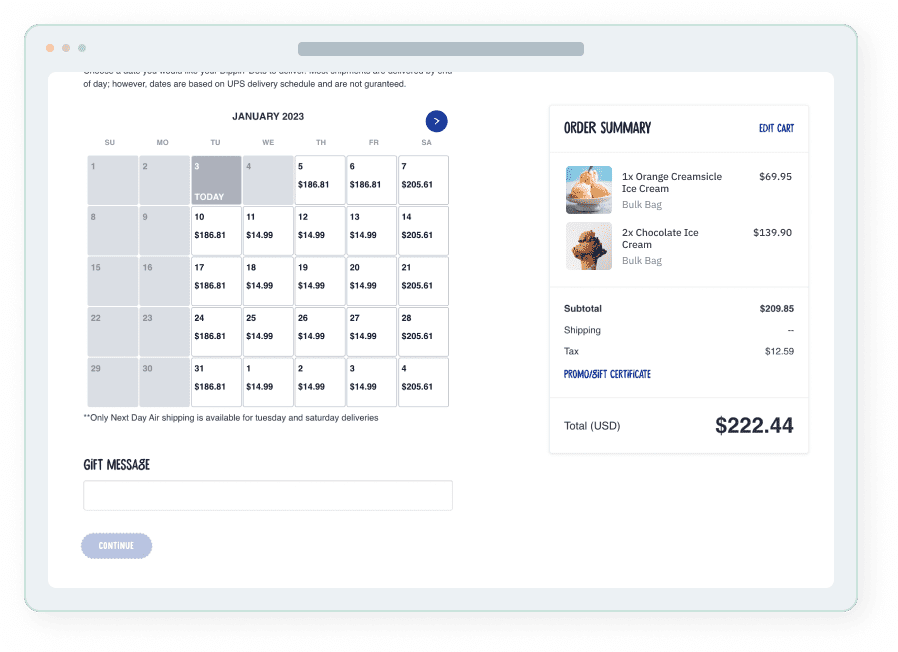 Sell High-Value Goods Online, Safely
Added Shipping Security
Retailers who sell jewelry, precious metals, collectibles and other high value goods face delivery and returns-related stress. Although it is always wise to leverage insurance as a safety net, our delivery date calendar can ensure customers are home to sign for deliveries and help reduce package theft.
Improve Shipping Security
Increase Customer Confidence
Ensure Safe Delivery
Reduce Insurance Claims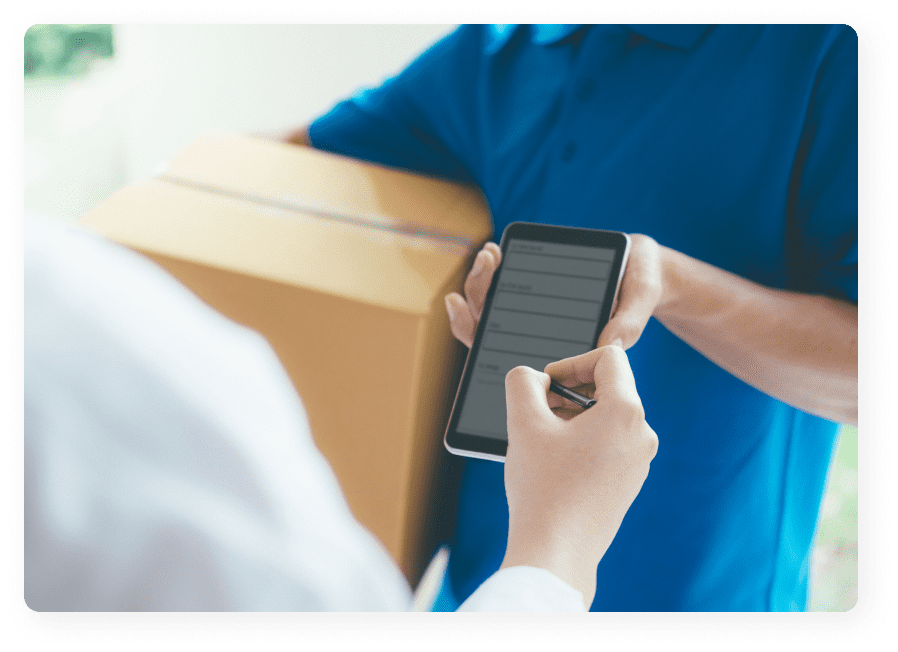 FAQ
Frequently Asked Questions
From benefits to platforms, this section should help you answer any questions you have about our BigCommerce Delivery Date Calendar.

Not seeing your question answered here? Reach out by following the button at the bottom of this page to speak with an eCommerce integrations expert.
Why Would I Want A Delivery Date Selection Calendar?
Our BigCommerce Delivery Date Selection calendar allows your customers to select the exact date they would like their products to arrive. This allows them to anticipate the delivery of their packages - whether it is prime cuts of beef for a barbecue, or a high-value gold necklace.
What Are The Benefits To My Customers
Customers can order online with confidence knowing that they will be at home and available to receive the package as soon as it is delivered. Your customers will no longer worry about their perishable goods being spoiled or potential porch-pirates.
Why Did You Create This Calendar?
We created this BigCommerce delivery date calendar originally so that our client Dippin' Dots could sell their delicious frozen treats online directly to consumers. Since then, this delivery date calendar has been adapted to work across various industries in eCommerce.
What Is The Setup Process
This app does require our developers to have limited access to your BigCommerce store in order to properly set up the calendar so that it matches your internal back office workflows and branding.
Does It Work Outside of BigCommerce? (Shopify, WooCommerce)
Unfortunately, this calendar can only be implemented on BigCommerce at this time. If you are looking to have a similar solution implemented on your online store outside of BigCommerce, reach out to our team - we can help!
How Much Does It Cost?
This delivery date calendar and its implementation is priced based on your unique requirements. Reach out below to learn more about what is required for a proper implementation on your online store.
What APIs Do You Support?
Our delivery date calendar integrates with USPS, FedEx, and UPS APIs. Users input their desired delivery date, and the calendar retrieves carrier-specific shipping information. Estimated delivery dates are calculated based on transit times, service levels, and processing times. The calendar allows users to choose from different carriers and compare rates. It checks real-time availability and displays delivery dates.
Integration with an order management system ensures accurate fulfillment. The calendar enhances the shipping experience by providing accurate estimates, various options, and real-time tracking.