Explore Our BigCommerce Apps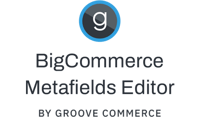 With BigCommerce Metafields App by Groove Commerce, you can view & edit up to 250 metafields on products, customers, orders, brands and channels each per client ID without any development needed.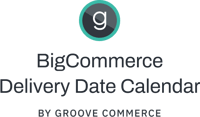 This delivery date calendar seamlessly integrates into your existing BigCommerce store's One-Page Checkout. As a merchant, you will enjoy the benefits of allowing customers to set shipping expectations without increasing friction in their purchasing journey.
Leverage customer and order data from your eCommerce site with the #1 HubSpot & BigCommerce integration on the market. Explore how our connection between your BigCommerce platform and HubSpot can automate your online revenue growth.
Automatically update inventory & delivery dates in real time with this custom BigCommerce AS400 Integration. Stay organized by allowing orders from BigCommerce to sync into the AS400, as well as allow orders originating from the AS400 to sync into BigCommerce
Sell gift cards and allow customers to make purchases with gift cards on your BigCommerce store with this GiveX Integration. Explore how our team has helped merchants deliver consistent experiences with a custom integration.