Connecting Givex & eCommerce
BigCommerce &
Givex Integration
Sell gift cards and allow customers to make purchases with gift cards on your BigCommerce store with this Givex Integration.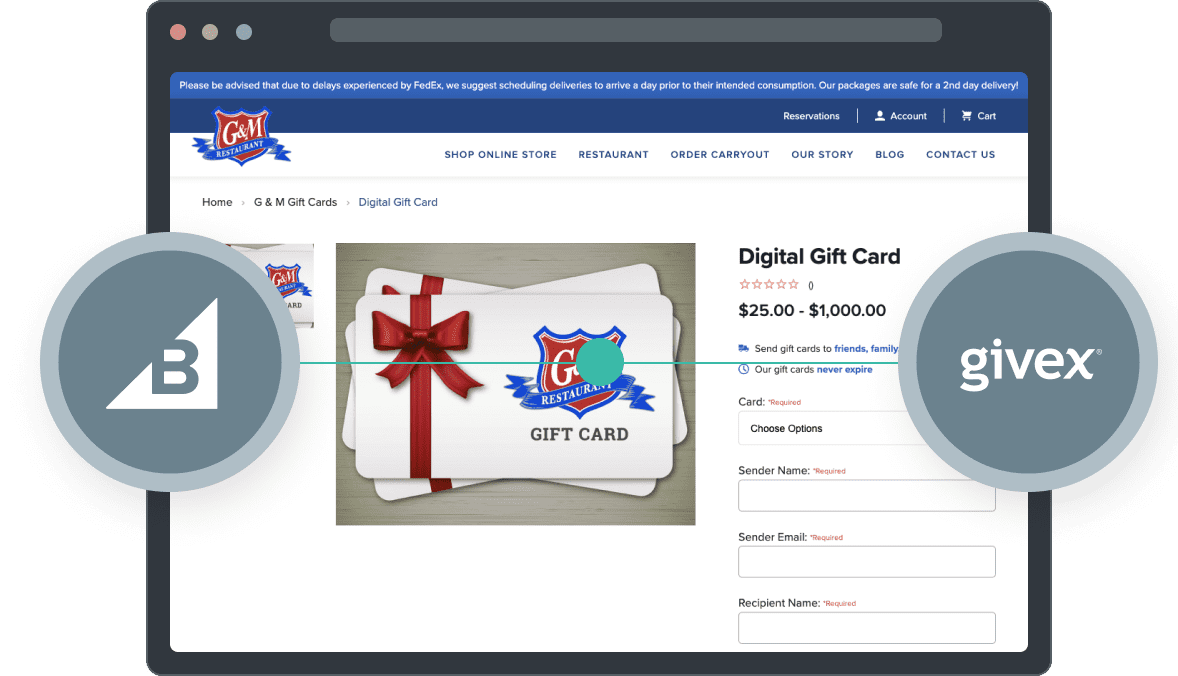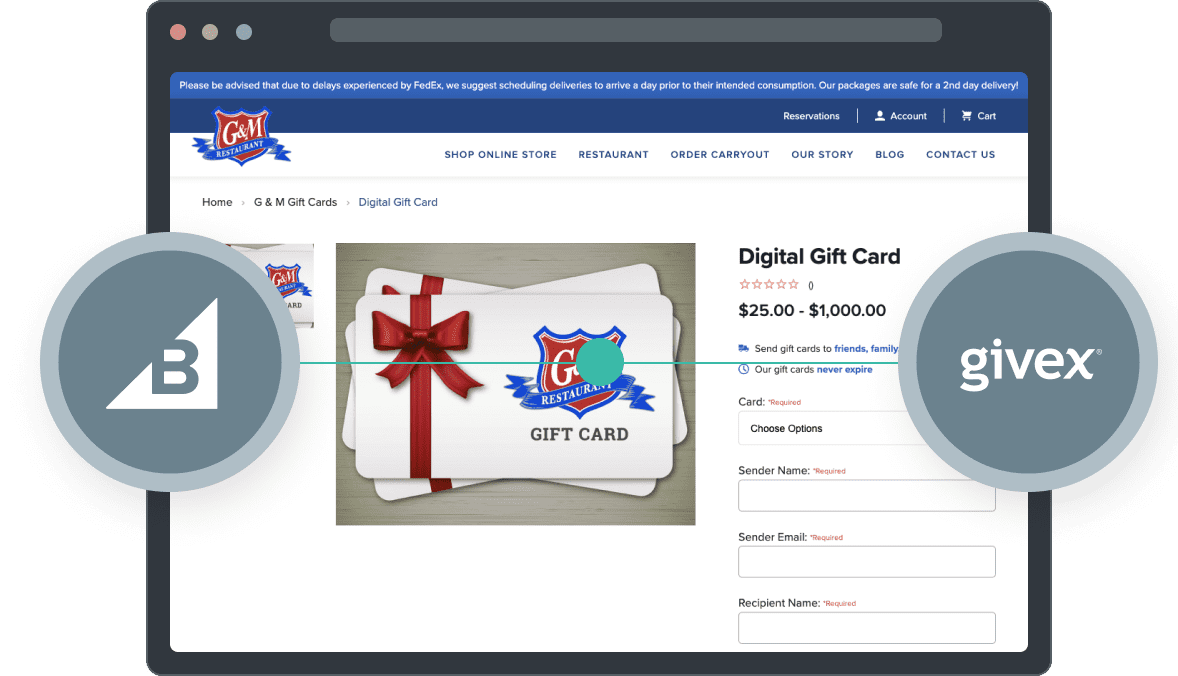 Use A Third-Party Tool
Creating Custom Gift Card Functionality
Since BigCommerce is not natively integrated with Givex, we developed a custom integration to allow customers to purchase gift cards, pay with gift cards and check their remaining balances online.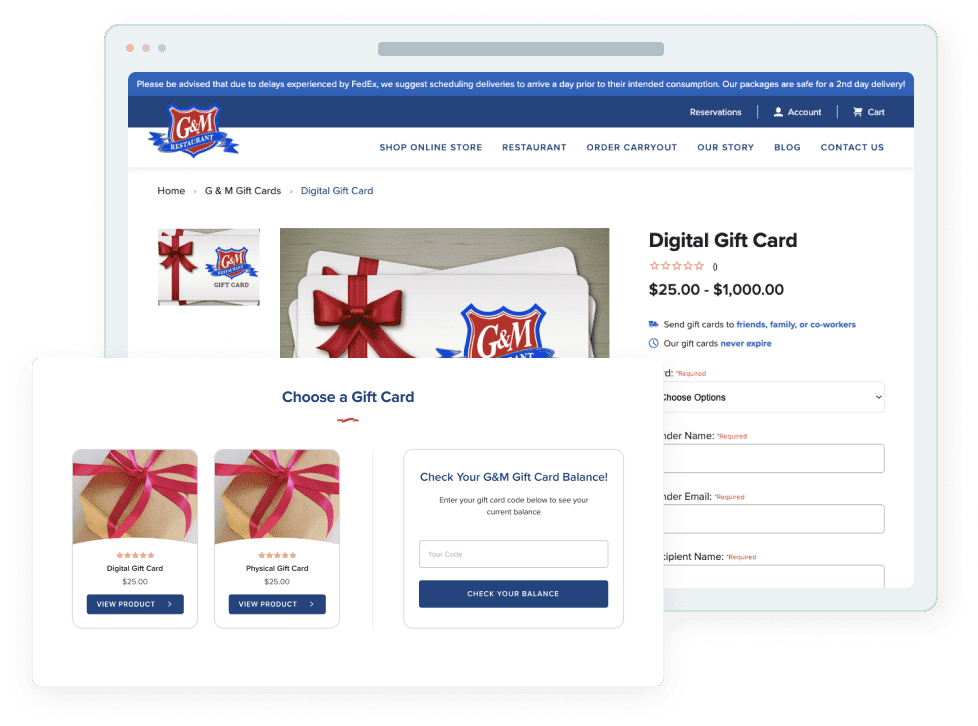 Client Example
G&M Crabcakes: Gift Card Functionality
When Baltimore's favorite crab cake destination reached out to Groove Commerce to migrate their website to BigCommerce, they lost the native gift card functionality they once had.

We implemented the Givex Integration along with the Micros POS so their customers can buy and make purchases with physical and digital gift cards both online and at the physical G&M restaurant location.