eCommerce Marketing
B2B Email Marketing Strategies To Drive Engagement & Revenue
Mar 28, 2022 • 3 Min Read
What is B2B Email Marketing?
B2B email marketing is when businesses send emails to reach prospects, leads and customers. These prospects, leads and customers aren't individual consumers, though. Rather, B2B eCommerce involves sending these emails to other businesses who may want to buy your company's products or services.
There are some B2B best practices to follow when it comes to creating and sending emails to other businesses. Because B2B buyers consider the long term and are likely required to get approval from multiple departments before purchasing, there's no such thing as impulse buying in a B2B environment like there is in a D2C environment. Companies must optimize their email marketing strategy to cater to their targeted businesses' needs.
In this blog, we're reviewing a few B2B email marketing strategies that you can implement to engage your target audience and turn email into a high performing revenue channel.
B2B Email Marketing Strategies
Clean Your Email List
Outdated contact lists run a few risks when it comes to email marketing. For one, sending to unengaged, hard-bouncing contacts will negatively affect your email metrics. When it's time to report on how your email campaigns are performing, you won't be impressed with the results. Plus, it may be difficult to segment your list if it is flooded with outdated contacts.
This is why it's so important to clean your email list prior to getting started with an email marketing campaign. Once these changes are made, you're almost guaranteed to see a positive change in your email metrics. List cleaning can be done in-house by marketing teams or by an agency, such as Groove Commerce. If you don't know how to get started with removing unwanted contacts, reach out to us through the form at the bottom of this page with any questions you may have.
Use Segmentation
Another effective B2B email marketing strategy is segmentation. Segmentation involves separating your entire contact list into various groups based on shopping behaviors, special events, contact properties, etc. An instance where B2B merchants may use segmentation is for separating current customers from prospects and leads. This allows for further email customization for existing customers, so you can focus on sending personalized product recommendations or using targeted campaigns for this group of contacts. On the flip side, you'll be able to optimize your messaging for prospects and leads by writing email copy that encourages them to buy your product or service.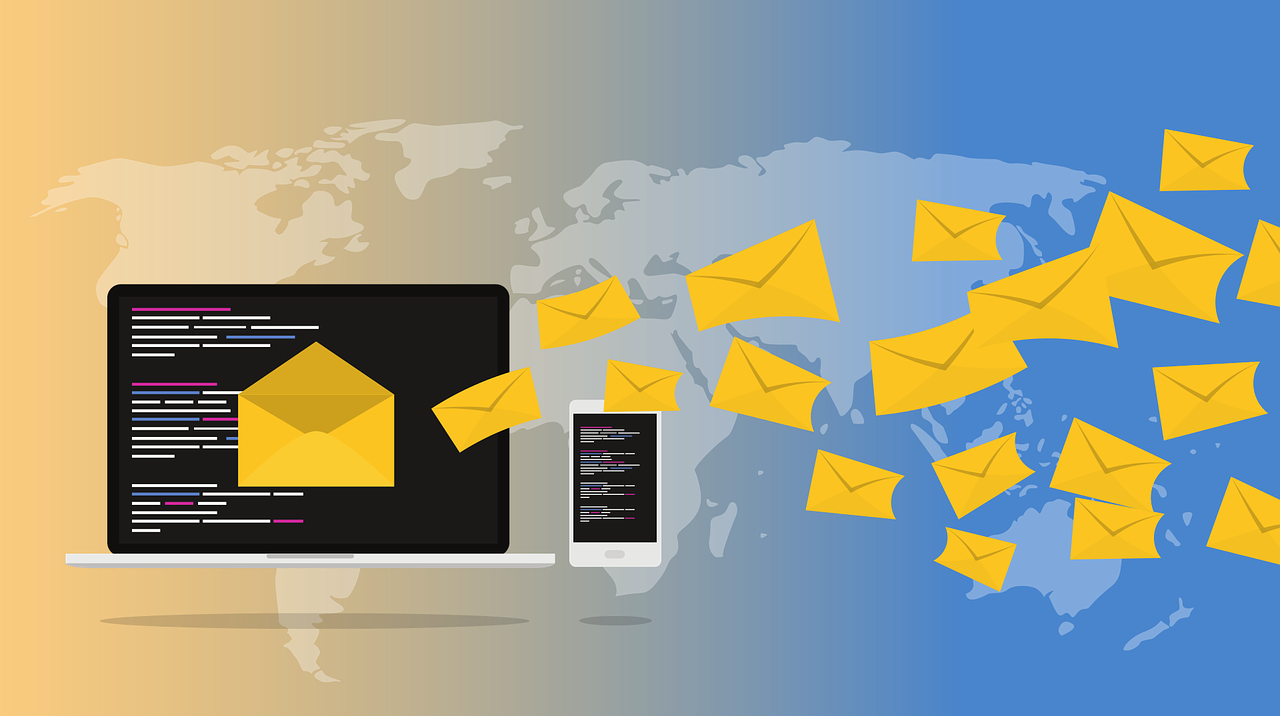 Nurture Leads
Segmentation and lead nurturing go hand in hand. Nurturing leads through automated workflows is an effective strategy for following up with them and creating a positive customer experience. For example, let's pretend you're running a marketing campaign that involves a webinar. When people register for the live webinar, you can choose to enroll them in an automated workflow to follow up with them after they've attended and watched the video. This lets the merchant send automated and customized emails based on the lead's potential needs, and the potential customer is provided a better glimpse into the company's offerings.
Use Reporting & Re-Engagement Techniques
Email marketing is one of the most measurable eCommerce marketing strategies out there. Merchants can report on who opened, clicked and bounced as well as the exact link within an email that a subscriber clicked on. Tracking these metrics (and more) through detailed reporting is a serious advantage for optimizing your strategy and growing email revenue.
Though we merchants cannot go back and change emails that had already been sent out to our contact lists, we can optimize our strategy going forward. You may have sent out a certain email to your subscribers with hopes that it would perform much better than it actually did. This happens to the best of us, and that's okay. However, a solution to re-engage the people that weren't interested in it the first time is to create a re-engagement campaign. Re-engagement is the last effort to spark interest among your subscribers. Offering a discount or free shipping, asking them where they've been and telling them you've missed them or updating them on what's been happening with your brand are all ways to re-engage your contacts.
Conclusion
Did you know that email marketing is one of the highest-converting channels in the eCommerce space? It's true, it is! If you really want to see engagement and lead generation increase, we encourage you to augment your email marketing with B2B content marketing.
Need help with your B2B marketing needs? Get in touch with our team through the form below. We'd love to hear your eCommerce needs and discuss how Groove Commerce helps mid-market and Enterprise B2B and D2C merchants build, design and grow their websites.
Related Content
You Also May Like
Blog
What Do I Need To Know About Etail West 2024? Are you in the eCommerce industry? If...