Search Engine Optimization
3 Features to Win Holiday Shoppers on Your Magento Site
Sep 20, 2016 • 2 Min Read
The holiday season may be the most critical time of year for Magento merchants to immerse themselves in the mind of the shopper and consider updating some of their Magento site features.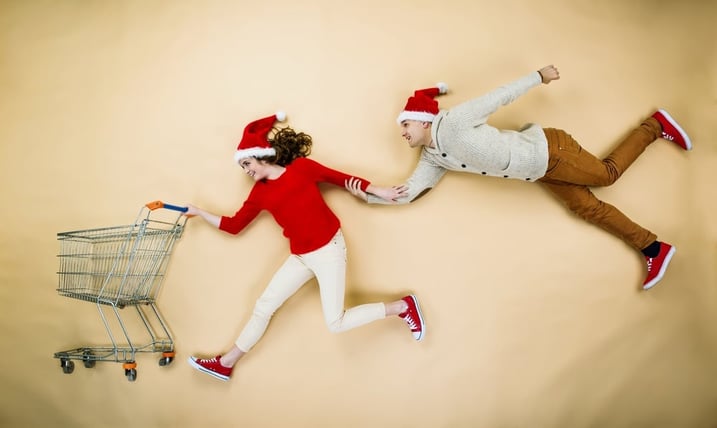 The simple reason is that for many merchants, a new buyer persona arrives during the holidays. Where you may normally target Ms. Primary Persona - the person who wants your product for herself - you will want to add a new player to your strategy: the person who's buying your product for Ms. Primary Persona. We'll call him, Mr. Holiday Persona.
Win over Mr. Holiday Persona With These 3 Features:
Use contextual marketing for customized pop-ups
Contextual marketing allows you to customize certain modules within a landing page or website page depending on known information about your visitor.
For instance, if you're able to track returning visitors versus new visitors, you may design a custom pop up that speaks to a new audience or gives two options and takes the visitor to a different experience based on his/her selection. Once you've gathered this information about the consumer, you can market to these consumers specifically based on their response.
The implementation of this is going to vary dramatically by merchant, depending on development knowledge on-hand, tracking script limitations, and target page.
You should prepare well in advance to enable this functionality, as you will need development resources to make this work. Magento does not provide this functionality out-of-the-box. However, with the right Magento services team, it does offer the facilities to get the job done by:
Using Magento's layout XML system to add custom content and tracking scripts, or
Using Magento's WYSIWYG editor to add custom content and tracking scripts.
Create a holiday gift guide (or get placed in someone else's)
Gift guides are one of the easiest ways to reach Mr. Holiday Buyer. If you have enough products on your site, you can create curated lists from your own products, especially for the "hard to buy for" crowds.
If you don't have a large enough product line to create your own guide, seek out opportunities to have your product included in popular guides.
If you have a niche, luxury, or boutique product, this will be particularly popular for you. The New York Times has an excellent gift guide that includes categories from Home to Travel to Fashion.
Source: New York Times
Elle magazine also has a robust gift guide that includes all types of unique categories, such as "10 Gifts Under $10 That Feel Deceptively Luxurious" and "9 Gifts to Ask for If You're Due for a Big Gift This Year."
Make it Easy to Buy a Gift Card
When all else fails, Mr. Holiday Persona will buy a gift card for a brand he knows Ms. Primary Persona will love. Be sure to make it clear where and how to purchase a gift card, and make the execution of it easy.
Some consumers like to have a physical card to give someone, such as if they're bringing it to a gift exchange. Others just want an e-card that makes the transfer instant and easy.
Sephora does a great job of both making gift cards easy to find and giving customers options for how to present their gift card.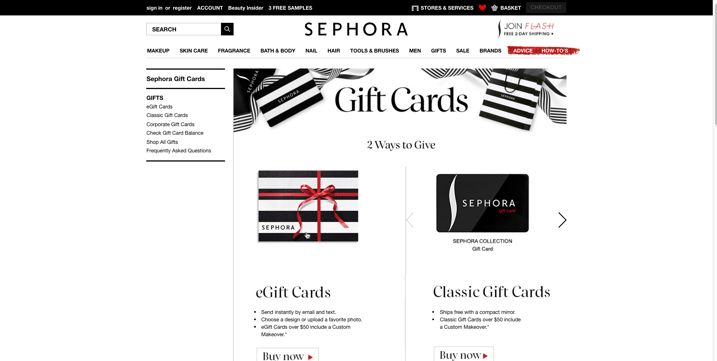 Source: Sephora.com
If you're on Magento 1/2 CE and you don't already have gift card functionality, many affordable extensions are available. If you're on Magento 1/2 EE, gift cards are built-in and have some very flexible options, such as:
Autogenerated gift card numbers
Gift card balance checker
Administrative balance management
Ability to purchase virtual and physical cards

Last but not least,
Free Shipping is Still the Best Way to Convert Online Shoppers
as 93% of shoppers say that free shipping would encourage them to buy more products online.
Updating these site features will help you reach Mr. Holiday Persona and earn his business. However, taking the technical steps to ensure your Magento store is well-prepared for the traffic that is coming is as crucial as laying salt on your sidewalk and street for an impending blizzard.
Related Content
You Also May Like
Blog
What Do I Need To Know About Etail West 2024? Are you in the eCommerce industry? If...