Groove Commerce
There is a common element in all great marketing plans: proper strategic alignment with sales. Do these three things before you finalize your strategic marketing plan for next year.
4 MIN READ | Strategy
Your Marketing Plan is Only as Strong as its Alignment to Revenue
Ethan Giffin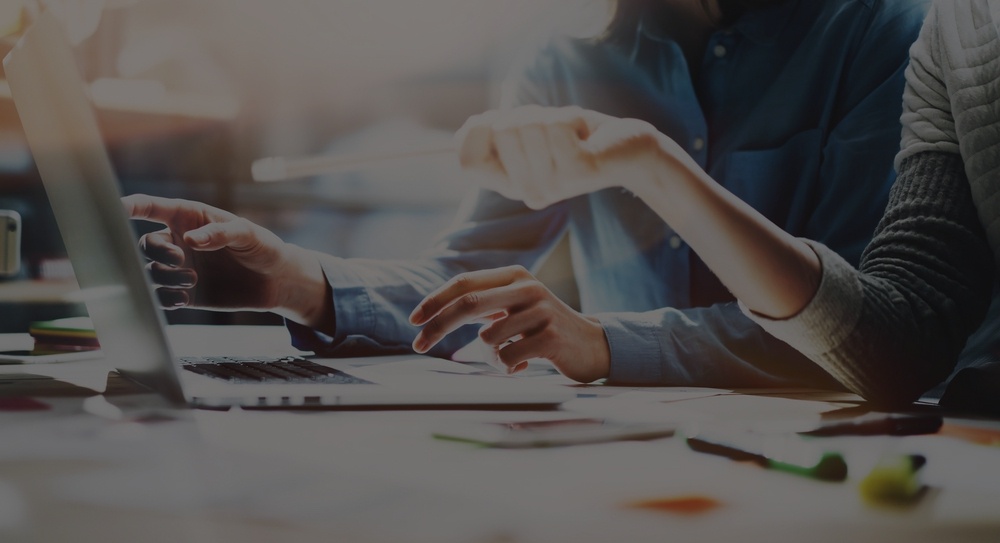 Regardless of organization, industry, or target customer, I have found that there is a common element in all great marketing plans:
Proper Strategic Alignment with Sales
Alignment of marketing and sales is more than a hypothetical concept or over-shared LinkedIn article. The role of CMOs, marketing teams, and marketing strategy are changing, and the good ones are finding ways to ensure they can source and attribute their efforts to results.
So quit talking about marketing and sales as if they're different and consolidate your funnel into one experience by doing these three things before you finalize your strategic marketing plan for next year.
#1 - Gather CRM Data
A marketing team that doesn't look at sales data is kind of like the magician who asks you to focus on the left hand and not worry about what the right hand is doing.
As a marketer, do yourself a favor and review the last 10/20/50 deals your organization "won" and the last 10/20/50 deals you lost. Look for trends in:
company type,

size,

source of lead, and

number of contacts
and see what you notice.
This data can help you double down on a top performing lead source and save you tons of time on the channels that aren't yielding traffic, engagement, or conversions. Not to mention, you may find some gaps in your CRM and marketing automation integration.
#2 - Talk to Your Salespeople
Too many times I sit down with marketing teams to ask about the feedback they are getting from their sales team only to find out there is actually no dialogue taking place.
Now, in my experience, marketing's sole purpose is to generate sales. Yes, there may be other initiatives like "brand," but let's be honest: brand = awareness, awareness = traffic, and Leadership is expecting that traffic leads to sales.
So, sitting down with your sales team isn't just a good exercise to exchange ideas or brainstorm, it's a fundamental discussion that should shape your marketing strategy.
Not sure where to start? Bring that CRM data you looked at and get some insight. I can assure you they will be impressed you reviewed the data and will be happy to offer the "color commentary" on those won and lost deals.
What happened? Who did they choose? Do we lose to them a lot? Or do we beat that competitor all the time for the same reasons?
This deeper level insight will provide you with invaluable context as you think about your marketing campaigns, assets, and approach.
Second, ask the sales team what assets would help them in the sales process. While marketers typically view their job as simply to generate leads, a lot of our data shows 3-6 month sales cycles for B2B transactions, which means even once we convert to a lead, we need to be marketing to them until they say "YES!"
#3 - Reverse Engineer Your Marketing Plan
Now you've got your sales insights, and it's time to mesh sales and marketing together.
Remember, the goal is to give your marketing plan context, and the best way to do this is to reverse engineer from a revenue standpoint.
Start with Key Considerations:
Business Unit

: What service do we sell?

Average Deal Size

: When we sell, how much is it worth in Year 1 (Y1)?

Average Sales Cycle

: How long does it take us to close a deal?

Typical Close Rate

: For every 10 qualified deals we work, how many will we close?

Quality Lead Ratio

: Currently, if marketing hands you 10 "leads" how many are sales-qualified (meaning, they are capable of conducting business with us)?

Target New Revenue

: How much new revenue are we trying to generate through this business unit?

# of Deals Needed

: Based on average deal size and target new revenue how many deals do we need to close?

Target Leads

: Based on the quality lead ratio, how many leads do we need to go generate?
By taking these three steps, you will have valuable information on where to spend time, what assets should be at each stage of the funnel, when to "pass the baton" to sales, and what sort of nurturing can support prospects after sales begins a dialogue.
A great marketing plan is as strong as the alignment the plan has to the revenue and growth goals of your organization. Too often, we see marketing and sales start on a similar track only to begin splitting as the year goes on. However, true marketing success is represented by the ability to measure activity against outcomes and to do this, your strategic marketing plan must speak to sales.
Need help aligning your marketing and sales efforts? We are currently sitting down with clients to finalize 2017 marketing plans. Get in touch with us today.
Get in Touch
Subscribe for industry insights and resources.