Groove Commerce
Learn how to fix site speed challenges on BigCommerce. BigCommerce provides many built-in features to optimize your site for speed.
Drive-thru lattes, on-demand taxis, live-casting everything. It's no surprise that consumers want it all and they want it now.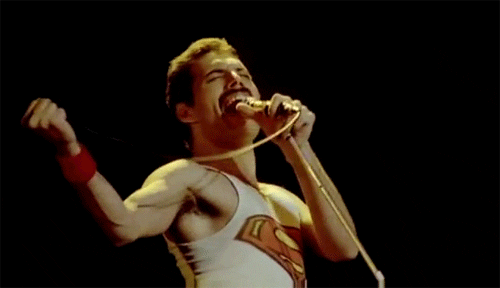 Freddie knows you ain't got time for that.
With all of this instant gratification at our fingertips, how do you ensure the products on your BigCommerce store are seen?
The quick answer: show up!
I just made up this quote, "You can't buy what doesn't load on your website," and a slow page load speed is one of the top culprits of high bounce rates and overall product invisibility. Consumers are ready to bail at the first sign of delay (literally, 2 seconds!) so I have listed a few top solutions for battling sluggish load speed while leveraging BigCommerce development best practices.
Steps to Overcome Site Speed Challenges:
Step 1: You've already completed Step #1!
Aaaand done!
Just by being on BigCommerce, you're already ahead of the curve. Last year, BigCommerce reduced average response time on their sites to 1/3 of a second! Not too shabby.
TIP: While you're giving yourself a well-deserved high five, run a Pingdom test on your site. BigCommerce got the ball rolling but there's still plenty you can do to give your site some pep.
Pingdom is an awesome free service that runs an analysis of your site and lists the top load speed perpetrators. We've compiled a list of the most serious offenders (and how best to bring them to justice) below.
Step 2: Small pics or it didn't happen

We're constantly drooling over the full-width, retina-ready photos from our "professional photog" friend's latest vacation but the images on your BigCommerce store do not need to be billboard-sized to sell products. Keep these guidelines in mind:
72dpi – That's how many "dots per inch" your photos need to be to display properly on the web. In comparison, to print that photo of your nephew you'll need 300dpi. For web it's just unnecessary and will take longer to load on the page.
1250px – That's your maximum pixel width. BigCommerce recommends this width (or smaller) for all of your images.
JPG not PNG – PNG files are pretty magical. You can save your images with transparent backgrounds so the leopard-print wallpaper on your site shows through. However, they're really big. Our recommendation? Keep it clean with a JPG file. Your photos will have a white background, which makes for a pristine browsing experience. They can also be compressed much smaller than PNGs without sacrificing quality. Let's go for a leopard-print promo banner instead, shall we?
Responsiveness – Make sure you're using a BigCommerce theme (or custom website build) that is responsive. Having a responsive website is standard practice these days but it has more benefits than just letting your customers browse on their phones while avoiding small talk during Thanksgiving. A responsive site also shrinks photos as you shrink screen size, rather than loading a new photo for mobile or tablet.
Learn more about one of our favorite responsive designs: Ops Core.
BigCommerce BONUS! – BigCommerce automatically resizes your product images to fit in the product detail and thumbnail areas of the site so you don't have to worry about uploading multiple versions of the same image.

Step 3: Redirecting your redirects
Don't be like the scarecrow.
Maybe you've recently overhauled your site to create some slick new categories or just received a huge inventory boost. In doing so, you may have renamed some of your category pages. Typically, this could cause problems because certain subcategories or products may be associated with those artist-formerly-known-as-Pants category and now they don't know where to go!
Not to worry! BigCommerce has got you covered with some automatic redirects!
Now here's the kicker. If you're feeling particularly indecisive you may have changed that category name more than once and now you're leaving a trail of redirects in your wake. A quick and easy fix requires checking out your site's redirect page and doing a bit of housekeeping.
Admin > Server Settings > 301 Redirects
If you're not already doing it, take advantage of the Dynamic Link Redirect Type. Using this feature will tie the old URL to a category (or product!) within the admin regardless of where you choose to point it next.
Step 4: Two is a party, third parties are a crowd
BigCommerce offers a ton of fantastic applications to compliment your ecommerce site. However, the more bells and whistles you add to your site, the more code has to load each and every time your customers click around. Pingdom may give you an idea of which apps are the biggest culprits currently on your site, but be sure to consider how "heavy" an app is before taking the plunge. Many apps have great customer support that will help answer your questions and may even give you a few tips of their own.
Now go forth, oh speedy website, and enjoy the fruit of your labor!
(Consult your physician before diving into your own pool of gold coins).
Still feeling sluggish? We can help put some pep in your site's step. Contact us to get started!
Get in Touch
Subscribe for industry insights and resources.