Shopify
Shopify SEO Standards & Best Practices for eCommerce
Mar 02, 2022 • 4 Min Read
In order to understand the elements that impact the performance of your Shopify SEO, you need to understand the factors upon which that score is judged. Once we define what SEO is, we will discuss what you can do to modify and improve your Shopify SEO ranking.
What is SEO?
Wikipedia defines SEO, or search engine optimization, as "the process of improving the quality and quantity of website traffic to a website or a web page from search engines." SEO targets unpaid traffic rather than direct traffic or paid traffic.
Understanding SEO
What this means in layman's terms is that changes can be made to a website in order to attract customers through organic search. While most companies focus their SEO strategy around Google's search engine, Bing and Yahoo have their own set of rules for how websites are judged and displayed. Typically, focusing your efforts on Google search will also optimize your website for additional search engines.
Organic vs Paid
SEO differs from paid search advertisements in that once changes have been made to a website, there are no recurring charges to the chosen advertising network. While paid advertisements are a guaranteed way to drive more site traffic, key performance indicators (KPIs) will suffer dramatically once the advertising budget is spent. Contrastly, organic media hosted on your website will last forever and draw visitors in for a long time to come.
How To Improve Shopify SEO
Similar to a credit rating, there are specific factors that search engines reference when deciding search engine ranking. To provide the most comprehensive information, let's break down these factors to understand what they mean and how websites can be modified to implement Shopify SEO standards and practices.
Website Security
Website security has been a ranking factor for Google searches since 2014. When accepting credit card payments over the internet, it is of utmost importance to provide top-notch security for merchants to protect their transactions and their customers' information.

HTTPS & SSL
Luckily, Shopify offers best-in-class security to all of its customers. This means using HTTPS encryption with an SSL certificate for all merchants.
For more information on enabling HTTPS encryption on your website, visit Shopify's guide on the subject.
Payment Gateways
There are many payment gateways available that can be used to collect payment from customers on your Shopify store, each with its own specific sets of pros and cons. Some of these options include Paypal, Authorize.net, Stripe, Square, and Klarna.
To learn about the specific security benefits both to consumers and retails, read our blog on the subject.
Indexing & Crawlability
Search engines "crawl" all websites periodically in order to offer new website pages when returning search results. When it's easier for a search engine to crawl a website, the search engine assumes that the website is easy for real visitors to browse. Use the following two tricks to increase the crawlability of your Shopify store.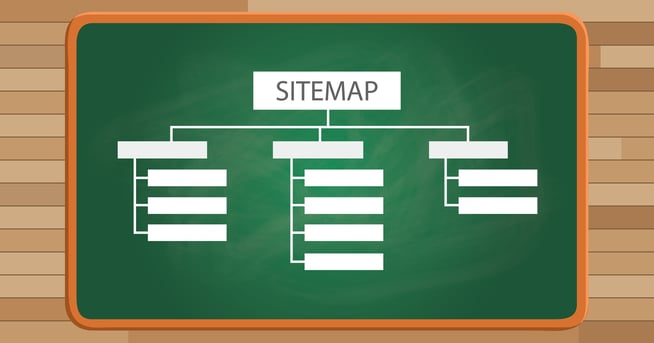 Sitemaps
Submit a sitemap to all major search engines including Google, Bing, Yahoo and DuckDuckGo. Sitemaps provide search engines with a clear map of how web pages/URLs are linked together. A guide to export a sitemap from Shopify can be found here.
Robots.txt
Some web pages are not designed to be found on search engines. Examples of these types of pages could be gated content, employee access portals, and order confirmation pages. In order to make this known by search engines, be sure to only place the robots.txt file that Google provides on pages that you would like indexed. This may well be the single most important aspect when improving your Shopify store's SEO.
Mobile & Tablet Breakpoints
Breakpoints refer to screen width at which point a website will adjust to better fit that screen size. When our team of designers and developers builds a custom website for our clients, we ensure that breakpoints are leveraged for desktop, tablet and mobile devices.
Each year, the number of purchases made online through mobile devices increases. According to OuterBox, 79% of smartphone users surveyed have completed an eCommerce transaction using a mobile device. Ensuring that these users receive an optimal experience will not only affect sales but also your site's SEO score.
Luckily, Shopify stores offer these breakpoints as part of their offered website templates. If you ever choose to implement a custom website, ensure that these breakpoints are accounted for in the design and development process.
Page Speed
Pagespeed refers to the amount of time it takes to load all of the elements of your website completely. This metric will affect your organic search visibility on both desktop and mobile devices and impacts Shopify SEO the same as any other website. The video below details what page speed is, and what you can do to improve it on your Shopify website.


Providing The Right Content
Creating public content is a great way to target keywords that you want to rank for.. Brands that provide high-quality and relevant content to their audiences are most likely to be viewed as subject matter experts; plus, it improves Shopify SEO, too.
Generating New Content
In addition to targeting keywords relevant to your brand, creating written, photo and video content signals to search engines that your website is actively generating new content, which is considered into your Shopify SEO score.
Domain Age
Domain age refers to how long your website has been online and how long it has been indexed by a search engine. It has been found that websites with an older domain tend to rank better across search platforms.
While search engines do not explicitly state that the age of a domain affects SEO, it has been shown to be the case through our years of experience in SEO. This is most likely because searchers have previously clicked on a link to your site, indicating to the search engine that the result given was relevant to the search query.
While you are unable to modify your website to change the perceived domain age, you can ensure that you are happy with your domain name in order to hold onto it for the future.
Conclusion
We hope this blog provided you with some insights regarding Shopify SEO standards and practices. eCommerce merchants need to constantly optimize for SEO as their brand grows and evolves. If you are looking for a strategic partner to assist you in increasing organic search rankings across search engines, reach out to our team of Shopify SEO experts using the link below.
Related Content
You Also May Like
Shopify
The US Open is one of four international Grand Slam tennis tournaments that take...