Blog
Google Merchant Center: Everything an eCommerce Merchant Needs to Know
May 19, 2023 • 6 Min Read
As the eCommerce landscape continues to evolve, businesses are constantly seeking tools to bolster their online presence. One such tool is Google Merchant Center.
If you've ever found yourself asking, "What is Google Merchant Center, and how can it enhance my eCommerce performance?" then you're in the right place. This comprehensive guide will explain everything you need to know about Google Merchant Center, including setting up an account, creating a product feed, and optimizing product listings.
Google Merchant Center Explained
What is Google Merchant Center?
Google Merchant Center is a powerful platform that empowers eCommerce merchants to extend their reach by showcasing their products across the vast Google ecosystem. This includes Google Search, Maps, YouTube, the Shopping tab, and Google Images.
Imagine you're a business selling handcrafted leather shoes. Using Google Merchant Center, you can upload detailed information about your shoes, including titles, descriptions, prices, and images. This information is then displayed to potential customers across Google's platforms. For instance, when a customer searches for "handcrafted leather shoes," your products may appear in the Google Shopping tab, providing you with additional exposure.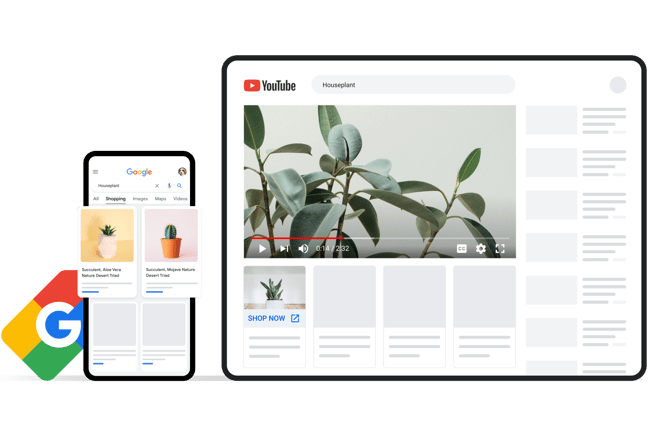 Inventory Management and Optimization
Firstly, it allows merchants to control how their inventory appears on Google. It provides an opportunity to optimize listings with potent keywords and highly relevant information for the customer. For example, suppose you run a B2B company supplying laboratory equipment. In that case, you can optimize your product listings with specific keywords such as "precision laboratory scales" or "high-capacity centrifuges," targeting specific customer searches.
Free and Paid Product Listings
If you're new to eCommerce or not ready for paid advertising, Google Merchant Center offers free product listings. But, if paid ads are part of your strategy, the platform can enhance visibility, reach a broader audience, and attract better-qualified users to your site.
Enhancing Customer Experience
Google Merchant Center also improves the customer shopping experience. By providing visual product listings, customers can get a clear idea of the products they're considering before clicking through to the site. This preview helps them make more informed purchasing decisions.
Consider an online clothing retailer: customers can compare different brands' styles, colors, and prices at a glance, without having to navigate multiple websites. This streamlined shopping experience can lead to higher conversion rates and improved customer satisfaction.
How to Set Up a Google Merchant Center Account
Setting up a Google Merchant Center account is straightforward. Here's a step-by-step guide: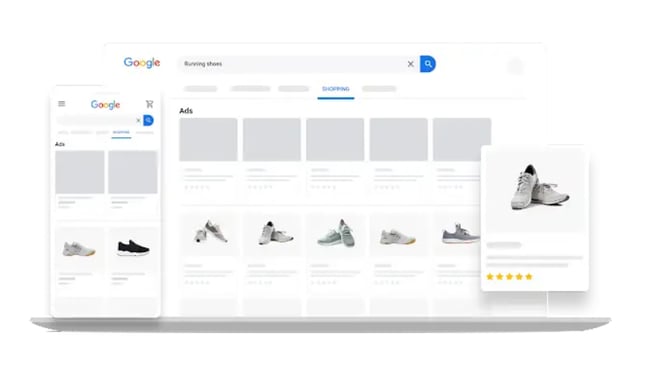 Signing Up
Visit the Merchant Center website and click 'Sign Up for Free.'
Enter information about your business, including whether you sell products online or have a brick-and-mortar store, your business name and website, country, business address, and phone number.
Verifying and Claiming Your Website
After signing up, you'll be prompted to verify and claim your website. This process ensures that you're the rightful owner of the site you want to associate with your Merchant Center account. Google provides several methods to verify your website, including HTML file upload, HTML tag, Google Analytics, Google Tag Manager, and Domain name provider. Choose the method that works best for you and follow the instructions provided.
Setting Up Shipping and Tax Settings
Next, you'll set up the shipping and tax settings. These settings provide crucial information to your customers and affect how your products appear in free listings and ads. For example, if you offer free shipping, you can highlight this in your product listings to attract more customers. Be sure to comply with Google's requirements for shipping and tax information to avoid any issues or disapprovals.
Adding Your Products
Lastly, you'll add your products. This step involves creating a product feed, which we'll cover in detail later in this guide. Once you've added your products and reviewed Google's policies, you'll have one final chance to review your information before your account goes live.
Creating a Product Feed
Creating a product feed is a critical step in using Google Merchant Center. It involves providing detailed information about your products in a specific format that Google can understand and use to display your products across its platforms.
Connecting Your Products
You can directly connect your products from your eCommerce solution to Google Merchant Center. This ensures all products are automatically synced to Google. If you're using Shopify, for example, you can use the Google channel to easily sync your products with Google Merchant Center. The channel automatically fetches and updates product information, reducing manual work and the risk of errors.
Using Third-Party Applications
If you're using Google Ads to increase your product listings' reach, several third-party applications facilitate managing and optimizing large product catalogs. These apps, such as Feedonomics, can simplify the setup process and provide a more accessible way to optimize, analyze, and grow results from your product listings.
Uploading a File or Spreadsheet
If your eCommerce solution doesn't have a direct connection, you can manually upload a file or spreadsheet. This method requires you to create a file in a format that Google supports, such as .txt or .xml. This file must include specific attributes for each product, such as id, title, description, link, image link, price, and availability.
Adding the Feed to Google Merchant Center
After creating the product feed file, you can add the feed to Google Merchant Center. Here's how:
Go to Products > Feeds in your Merchant Center account.
Click the plus button to import your new data feed.
Add target countries and languages where applicable.
Name your product feed, select the input method (Scheduled fetch or Upload), then link your data feed or upload the file from your computer.
Set up the schedule for daily updates and save.
Once these steps are complete, Google Merchant Center will process your data, and your products will start appearing in your account.
Optimizing Product Listings
To maximize Google Merchant Center's benefits, it's crucial to optimize your product listings. Here are some best practices: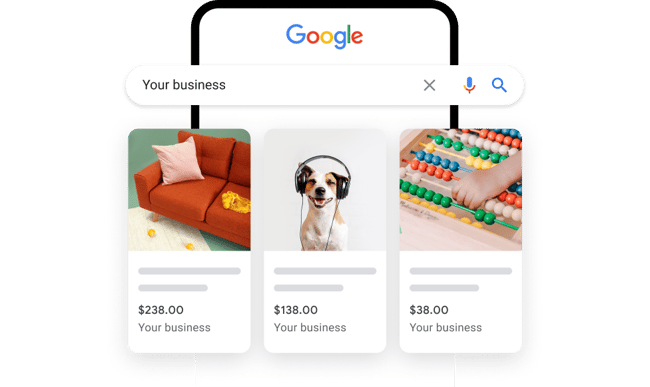 Ensure Up-to-Date Product Data
Keeping your product data updated is crucial to avoid any flags or errors in your Merchant Center account. Regularly check and update product information, especially price and availability, to ensure accuracy.
Include Necessary Information
Make sure your product listings include all necessary information, such as Global Trade Identification Numbers (GTIN), shipping, and tax information. Including detailed and accurate information can improve your products' visibility and help customers make informed decisions.
Optimize Product Titles and Descriptions
Optimize product titles and descriptions to make your listings more relevant to user searches. Use important keywords and provide detailed information about the product. For instance, if you're selling a smartphone, include specifics such as the brand, model, color, and key features in the title and description.
Use High-Quality Images
Choose the right images for your product listings. High-quality, clear images that accurately represent the product can significantly impact click-through rates. Remember, your product images are often the first thing a potential customer sees, so make them count.
Set Appropriate Product Categories
Google Merchant Center often automatically assigns a category to your products based on the data in your feed. However, you can—and should—customize this to ensure your products are accurately categorized. Correct categorization helps your products reach the right customers and improves their searchability.
Regularly Re-process Your Feed
To keep your product listings active and accurate, regularly re-process your feed. Google Merchant Center has a product data expiration policy, which means products expire and are removed from your listings after a certain period of time if the data isn't refreshed. Regular feed re-processing prevents products from expiring and disappearing from your listings and any active ads.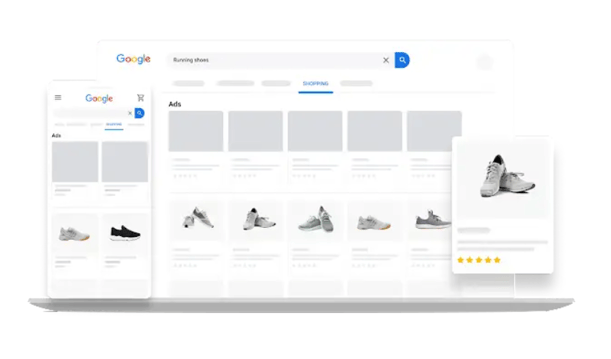 Google Merchant Center: A Real-World Success Story
To illustrate the power of Google Merchant Center, let's look at a real-world success story. One of our clients at Groove Commerce, Cordova Outdoors, saw a significant increase in their online visibility and sales after better utilizing Google Merchant Center alongside Performance Max campaigns.
The client was struggling with low visibility and stagnant online sales. To tackle this, we decided to leverage Performance Max campaigns with an optimized Google Merchant Center account. We helped the client monitor their Merchant Center account, make adjustments to disapproved products, manage their comprehensive product feed, and optimize their product listings.
We also leveraged both free and paid product listings to increase the client's reach. We focused on adding detailed, keyword-rich headlines and descriptions for each Performance Max campaign, using high-quality images, and optimizing product information to ensure accuracy.
The results were remarkable. Within three months, the client's products started appearing more frequently in Google Shopping results, leading to a significant increase in website traffic. This increased visibility, coupled with optimized product listings, resulted in higher click-through rates and conversion rates.
After six months, the client saw a 50% lift in revenue, thanks largely to the enhanced visibility and improved shopping experience provided by Google Merchant Center. This success story highlights the transformative impact Google Merchant Center can have on an eCommerce business.
Conclusion
Google Merchant Center is a powerful tool for any eCommerce business. Whether you're a start-up or a large B2B company, it provides a platform to enhance your online visibility, reach more customers, and ultimately, drive sales.
From setting up your Merchant Center account and creating a comprehensive product feed to optimizing your product listings, each step is an opportunity to improve your eCommerce performance. With the right strategy and execution, Google Merchant Center can be a game-changer for your eCommerce success.
Are you ready to leverage Google Merchant Center for your business? At Groove Commerce, we're here to help. With our expertise in eCommerce solutions and a deep understanding of Google's tools, we can help you maximize your online potential. Contact us today using the form found at the bottom of this page to learn more.
Related Content
You Also May Like
Blog
What Do I Need To Know About Etail West 2024? Are you in the eCommerce industry? If...