Cordova Outdoors
Primary Service: eCommerce Paid Media
Primary Technologies: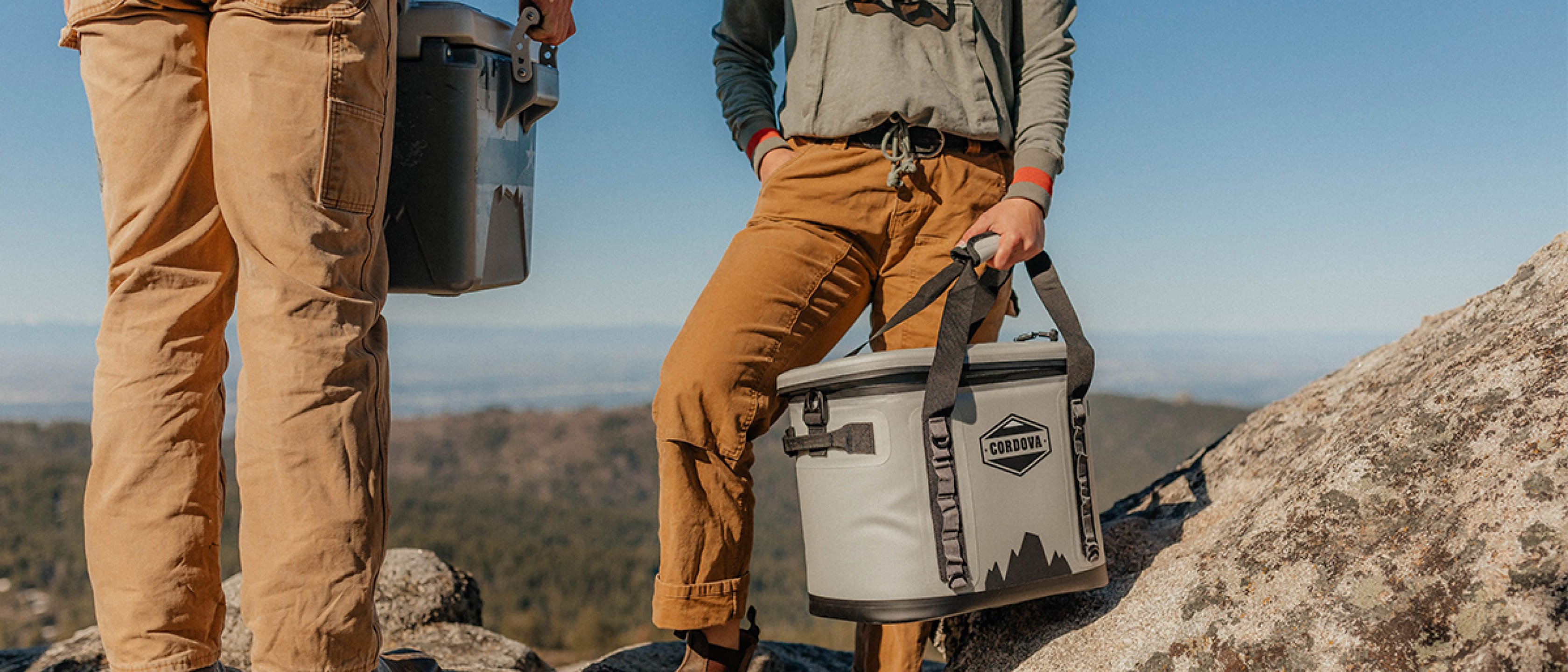 +15%
Ads-Generated Revenue
The Background
Lifting Revenue 50% With Paid Advertising
Cordova Outdoors specializes in creating tools for explorers to enjoy their outdoor adventures. Although they saw limited success through Google and Meta Ads previously, they didn't feel they were receiving the best return on ad spend. As a result, this outdoor retailer challenged our team to optimize their existing accounts and maximize ROAS.
The Challenge
Defining Goals
In the highly-competitive market of outdoor products, Cordova Outdoors needed an agency with our expertise to take on the challenge. With a goal of reaching a 300% return on ad spend (ROAS), we got to work as Cordova's busiest time of the year – spring and summer – quickly approached.
Although the end-goal of our marketing partnership with Cordova was to increase revenue to meet quarterly targets, we collectively identified multiple sub-metrics that required attention.
We had two primary streams of work.
Increasing Traffic & Conversion
Foremost, Cordova wanted to increase the total number of people who visit their site. To achieve this goal, our team would need to optimize ads to ultimately increase CTR (click through rate).

Second, Cordova needed to increase the CVR (conversion rate) of those who entered their site through an advertisement. Our team needed to modify both campaigns and targeting rules to ensure that ads were shown to those actively in the market for the products being offered.
Mastering Omnichannel
Before our engagement, a large percentage of Cordova Outdoors' online sales were generated through Amazon. Although Amazon does give merchants access to the largest online marketplace in the US, offering products with Prime delivery can cut into profits significantly.
To overcome this, Cordova hoped to drive potential customers to their owned direct to consumer site.
The Solution
Account Optimization
Because Cordova previously ran paid advertising campaigns, we had a foundation to build on. Our first step was to separate shopping campaigns to adjust spending on certain product groups.
For example, because hard coolers are Cordova's bread and butter, we allotted more ad spend budget to their hard coolers campaign. We also re-evaluated spending for soft coolers, drinkware, and miscellaneous accessory items. This balance ultimately helped optimize for products that drove the most sales, profit and ROAS.
Bespoke Creative
To achieve our desired ROAS, our team agreed that campaigns for the Cordova Outdoors account required a visual upgrade. To create new advertisements, we worked closely with the internal Cordova team to ideate new campaign ideas and visually communicate both their associated visuals and copy.
When captivating graphic assets are available, we leverage them to the fullest extent. Ultimately, we were able to capture the sense of adventure Cordova represents, while prominently featuring the product in real-life environments. This translated to both an eCommerce and branding win.
Google Performance Max
Our team used all available tools at our disposal to generate new advertisements on Google's Performance Max ads platform. By creating ads under the Performance Max banner, these pieces were shown on Google Shopping, YouTube, Gmail, and other Google services.
Additionally, we combined industry best practices with our own proprietary optimization techniques. These included responsive search ad campaigns and video campaigns. Ultimately, our certified team of Paid Media Strategists optimized each campaign via Performance Max and transitioned the account from a moderate success to an eCommerce powerhouse.
The Results
Following our preparation for Cordova's hottest-selling time of the year (July through September), we were pleased to see that we exceeded our initial goals substantially. Comparing quarterly account performance year over year, Cordova outdoors saw dramatic changes in their paid media KPIs.
If you're looking to achieve results during your businesses' busy season, schedule time with a Groove consultant below to explore opportunities.
+15%
Ads-Generated Revenue
Testimonials
What Our Clients Have To Say
"When we entered our partnership with Groove Commerce, we came in with some lofty goals that the Groove did not think twice about. From the get go, it has been pure focus on establishing and improving target returns on ad spend as well as overall brand equity in paid search and social. "

eCommerce Manager Cordova Outdoors
up next
Explore More Case Studies