Groove Commerce

Understanding basic concepts of email marketing best practices can go a long way in avoiding the trash and spam file with your target audience. Improved email campaigns result in better trust between customers and businesses as well as more conversions. Read the do's and dont's of email marketing.
In 2012, engagement with emails was the most popular online activity. How did that translate in terms of ROI from a marketing perspective? Well as my fellow employee Tom noted in a previous post, Listrak reported that emails in 2012 returned ~$40 per every $1 spent, which was a much higher ROI than keyword ads and banner ads. That said, not all emails are created equal, and I wanted to take time to discuss tips that you can consider exploring to optimize your own email marketing campaigns.
A Few Do's
Make Your Email Mobile Friendly
43% of all emails today are opened on a mobile device and I think it's safe to say that over the next few years this number is only going to increase. It's definitely beneficial to make sure your email looks good on mobile before sending it out. Remember, images, email size, and videos could be an issue for emails viewed on a mobile device.
Percentage of Email Opened on Desktop, Mobile, and Webmail
According to Email Analytics, in the United States, 75% of people used their smartphones to access email in February 2013.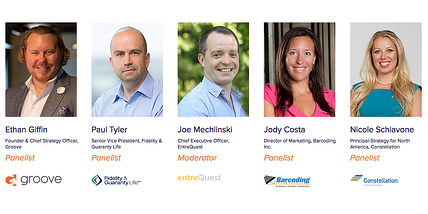 Minimize the Use of Images
I can't tell you how many times I have opened an email that contains ONLY images and deleted it instantly. I am not sure why the extra step of allowing images deters me so much but it does, and I'm not alone. Most people that don't like the way an email looks delete it instantly. This includes emails that look blank because the user has not allowed images, the entire email is made of images, and the images that are used don't have alt text.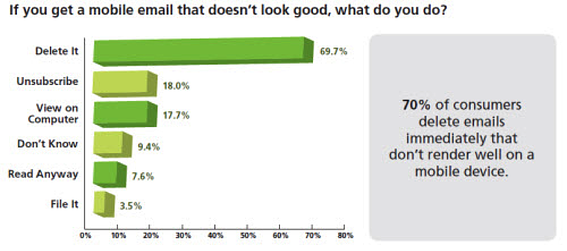 If your email is coming from an address that is not already in the receiver's contact list, chances are the images are not going to show up unless the user enables images coming from your email address. Try to use as few images as possible since a high percentage of people cannot see them anyway. When you do use images, always use very descriptive alt text so people who do not enable the images still know what your message is.
Follow the CAN-SPAM Act Laws
If you're not familiar with what information you need to include in your marketing emails to customers, click here to go to the Bureau of Consumer Protection. Each email that violates this Act can be subject to up to $16,000 in penalties. A part of this Act is making sure your users can unsubscribe from your emails. Make sure it is easy to unsubscribe. Trust me when I say it's better to have one user unsubscribe easily, then for that user to vent all their frustration to the universe online.
Use Abandoned Shopping Carts to Your Advantage
Sending out specific emails in relation to abandoned carts can aid in your online conversions. Simply reminding a user of their cart can drive them back to your site. A study by Forrester found that 41% of online abandoned carts are due to consumers being unprepared to finalize their purchase. By sending out an email reminding people of their carts, this allows them to make the purchase when they are ready.

If you need more ammo here, Listrak has found that (1) emails sent to a consumer one hour after a cart has been abandoned online could result in more clicks and overall conversions, and (2) emails sent three hours after cart abandonment resulted in a higher average order value.
A Few Don'ts
Spam
Never spam people! It's the quickest way to have users unsubscribe from your emails as well as get on the spam blacklist. If too many users report your email campaigns as spam, you get spam blacklisted. In other words, having too many people report you as spam sends your beautifully crafted messages straight into the spam folder abyss. Typically, 70% of spam complaints come from opt-in newsletters that recipients no longer want to receive.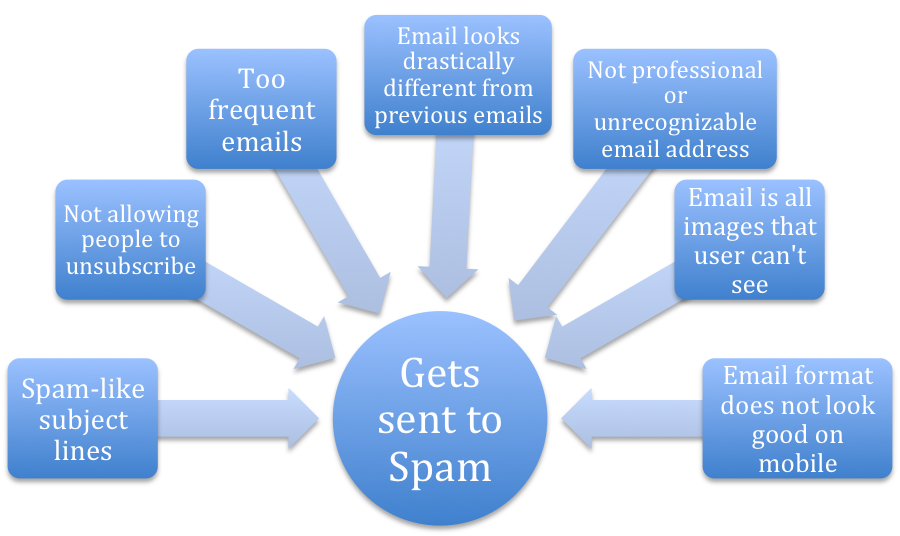 Forget Your Manners
It's always nice to send a welcome email to those who just signed up for your emails. Not only does this verify to consumers that their action achieved their desired result, but it's a great way to thank your customer. This is a classy and an easy way to build up your brand credibility.
Some businesses do this by thanking new users with a coupon of some sort. One example of this is Red Box: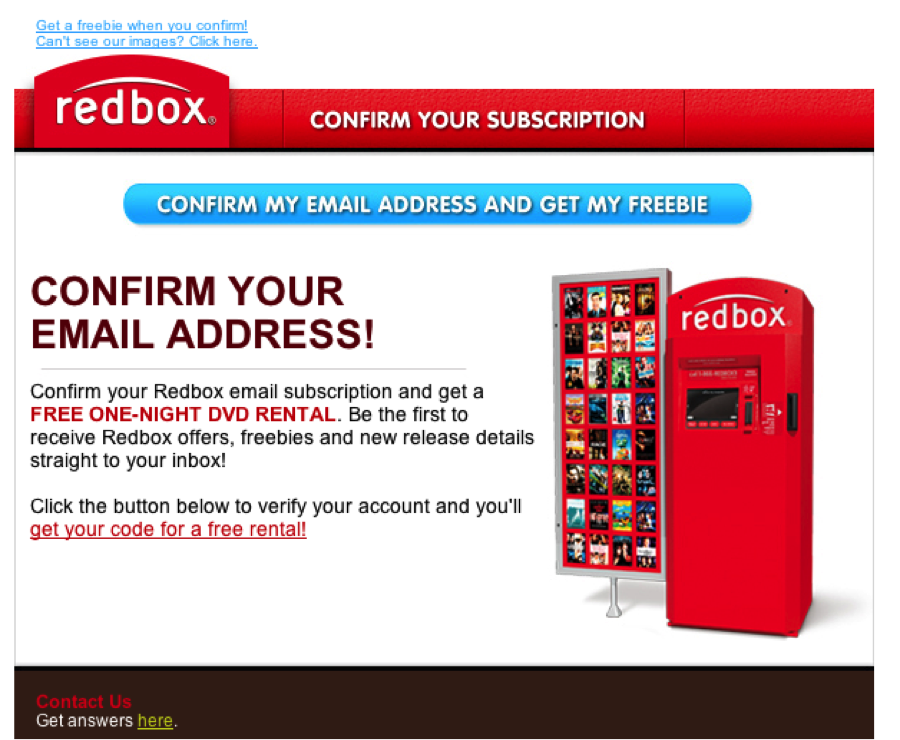 Always Send the Same Email Out to Your Entire Email List
People like to be treated different, making them feel special. This is where targeting different consumer groups really goes to your advantage. If you can segment your audience then do it. Targeted emails result in higher click through rates because you are sending consumers content that is more directly relevant to them. It goes without saying that if someone is interested in a topic, they will spend more time reading it.
HubSpot discovered that those who segmented their email campaigns into multiple lists resulted in a higher click through rate per email.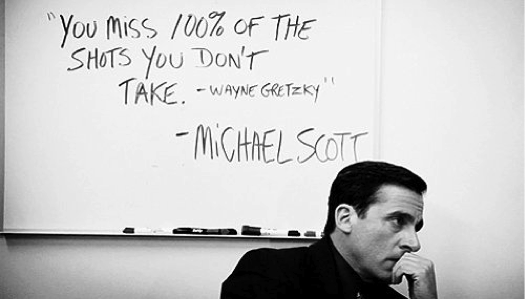 Email segmentation can occur in a number of different ways – demographic segmentation, geographic segmentation, psychographic segmentation, etc.. Targeting audiences using these segmentation techniques can aid in giving more relevant content to your consumers and garner you higher ROI for your campaigns.
Here is a neat infographic on a few email segmentation techniques, which I listed above: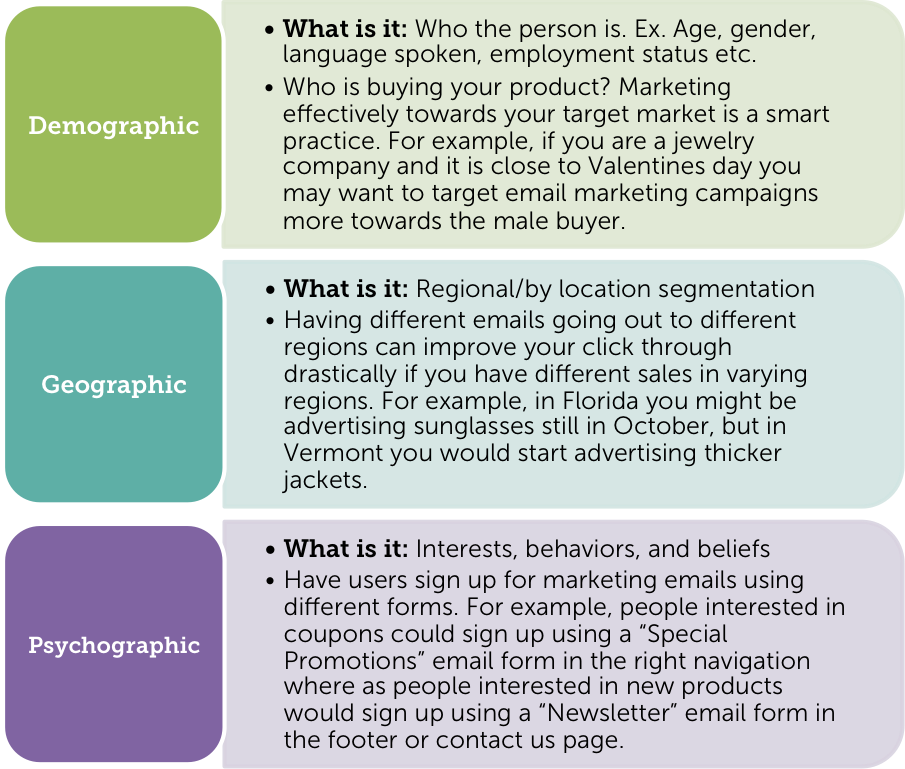 Fail to Support Your Brand Image
Always make sure that your emails are consistent. This is easily accomplished by making sure your marketing emails have a similar color scheme, include your company logo, a similar layout, and consistent language, while utilizing analogous fonts/typography. If your emails are consistent, and you suddenly do a rash, inconsistent design overhaul, consumers may think someone hacked into your account and then send your email into the spam folder.
As long as you carry over a similar style and design from your website into your email, consumers will know exactly which company sent the email.
A congruent brand experience through all medias builds brand creditability as well as brand awareness.
Takeaways
Understanding basic concepts of email marketing best practices can go a long way in not only avoiding the trash and spam file with your target audience, but getting that audience to actually spend time reading your delicately crafted messages. Improved email campaigns result in better trust between customers and businesses as well as ultimately, more conversions.
Need help with your overall email marketing strategy? Contact the Groove team and we'd be happy to chat!
Get in Touch
Subscribe for industry insights and resources.