Connecting HubSpot & eCommerce
BigCommerce &
HubSpot Integration
Leverage customer and order data from your eCommerce site with the #1 HubSpot & BigCommerce integration on the market. Explore how our connection between your BigCommerce platform and HubSpot can automate your online revenue growth.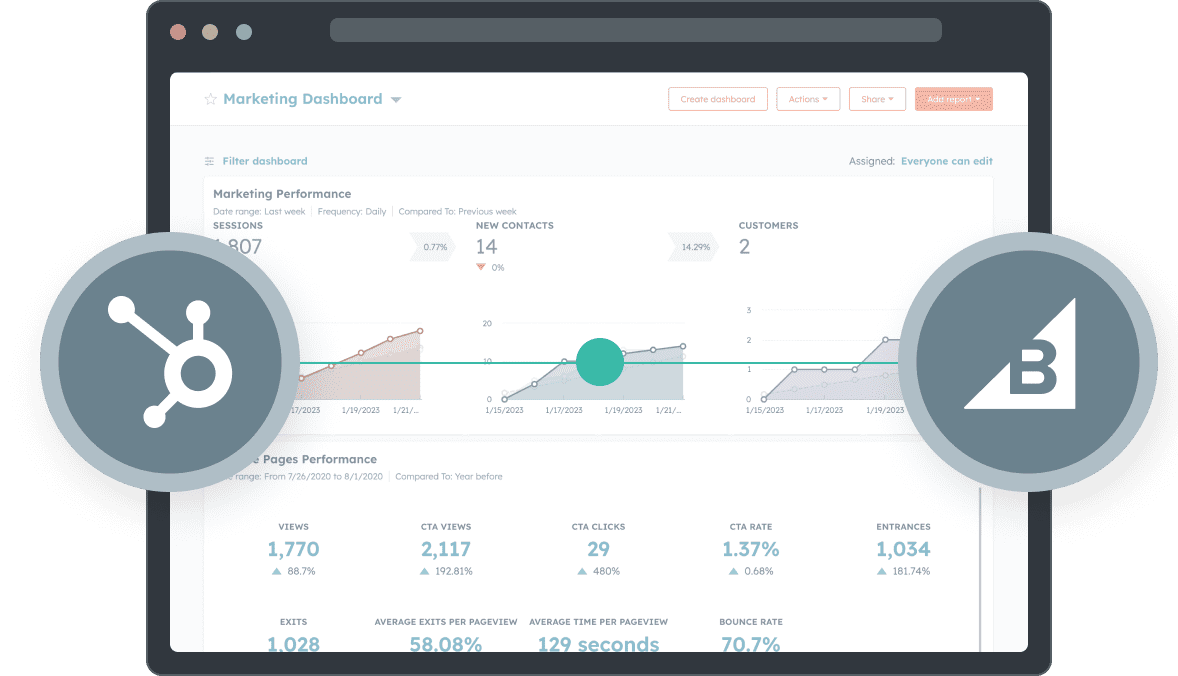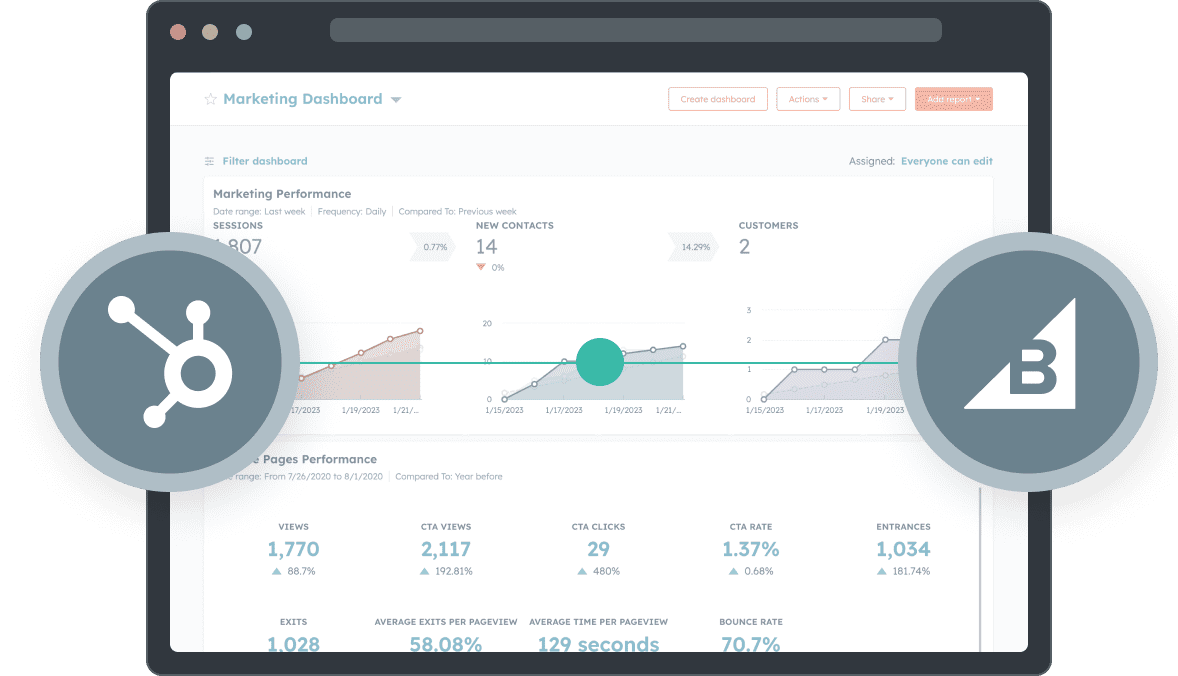 HubSpot eCommerce Workflows
Saving Time With eCommerce Workflows
Personalize your messaging and increase your average customer lifetime revenue with unlimited triggered emails. Leverage HubSpot's ability to create smart lists and workflows that are more personalized than ever with this HubSpot & BigCommerce Integration.
What We Offer
Abandoned Cart Recovery
Customer Follow-Up
List Segmentation
Marketing Hub Integration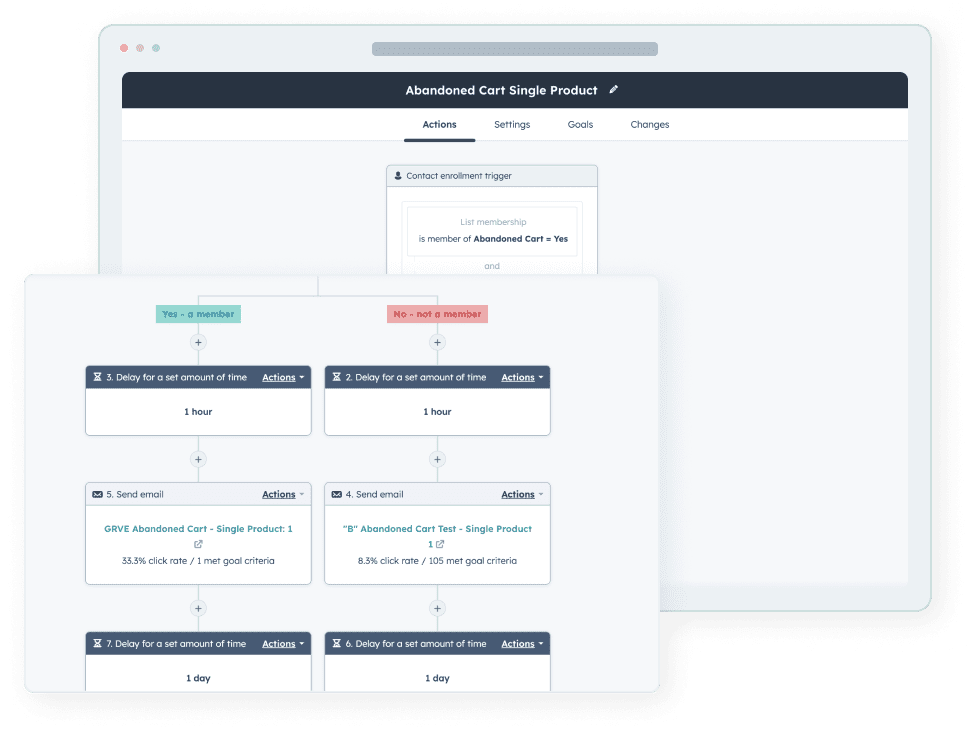 HubSpot eCommerce Reporting
Translating Customer Insights into Revenue
Fully sync all customer and order data from BigCommerce with HubSpot's smart lists and advanced reporting tools. Gain more insights about your customers, including first and last order data, the total number of orders, average order value, lifetime revenue and more.
What We Offer
Customer Data Sync
Leverage HubSpot Reporting
Transfer Customer History
Migrate Order Insights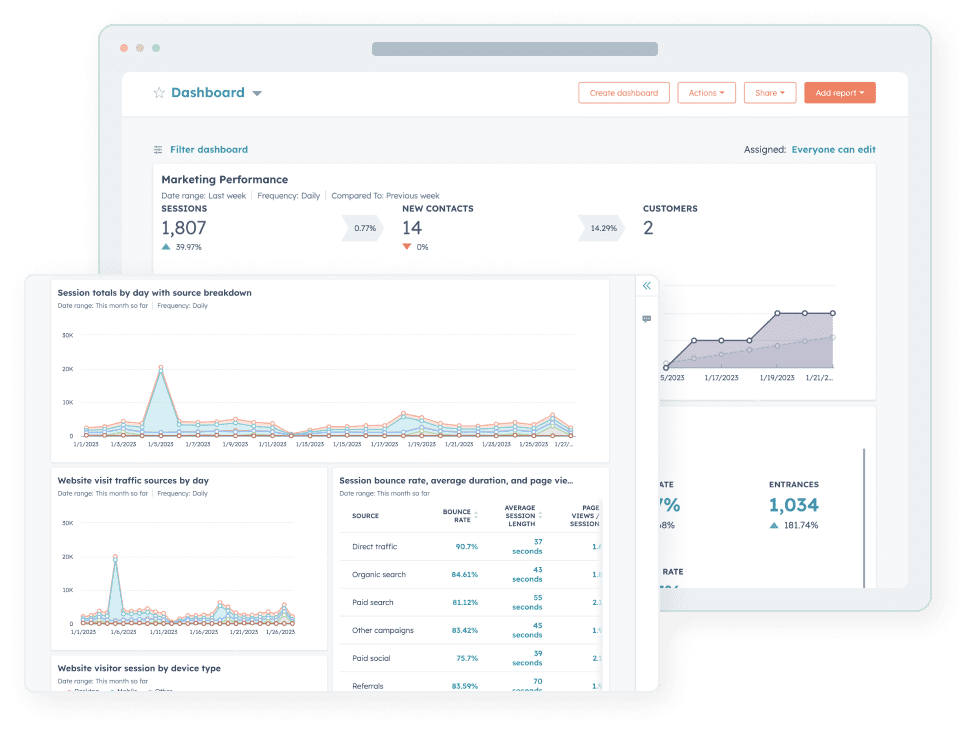 faqs
Frequently Asked Questions
What is the purpose of the HubSpot BigCommerce integration?
The integration aims to capture customer data from BigCommerce to help you personalize marketing in HubSpot. With the integration, you can create a smart list in HubSpot, enabling a customizable email workflow to recover lost sales.
How does the follow-up customer feature work?
The follow-up customer feature allows merchants to target the right customers with personalized content. When you leverage HubSpot's Marketing Hub with our BigCommerce HubSpot integration, you can send post-purchase and abandoned cart emails,, improving customer engagement and loyalty.
What kind of automation is possible with HubSpot?
HubSpot automation help you create workflows that include tailored content, offers, and outreach to segmented leads. Best of all, our integration helps you do this while managing data in bulk for greater efficiency.
Is this integration easy to set up and use?
Yes, the integration is easy to set up and use. Once you setup the integration with your BigCommerce store, you can start improving your marketing and sales efforts in no time.
How much does the HubSpot BigCommerce Integration cost?
This integration starts at $99.99/month with a 14-day free trial. You can visit the BigCommerce App Store to learn more.