eCommerce Marketing
Social Media Branding Examples
Apr 30, 2020 • 2 Min Read
As social media branding has evolved to the point of necessity, you're only hurting your business and your brand if you aren't taking advantage of it. Social media is an opportunity to humanize your brand and give customers a glimpse into your company's personality.
Whether you have an eCommerce or lead generation business, getting started with a social media branding strategy should be a vital component of your inbound marketing efforts.
Humanizing Your Brand Through Social Media
When we engage with clients about enhancing their social media strategies or presence, we are often asked the same question: How do I measure ROI?
Many businesses realize it makes sense to utilize social platforms, but they struggle with justifying spending marketing dollars to expand their social footprint.
These same clients understand that SEO value is greatly impacted by customers' social media interaction, but the primary driver of utilizing social should always be letting your social media take on the personality of its owner (in this case, your brand.)
In other words, maximize your revenue and interaction by expanding your reach socially and giving your business personality, flair and a voice. This helps your customers relate with you.
The more your customers can get a glimpse of who they are buying from, the more they will keep coming back for repeat business. Let your audience into your world and show them that your brand is human and cares about their feedback.
In this blog, we're sharing some social media branding examples that we think convey a great eCommerce marketing strategy and have been successful in attracting customers.
Social Media Branding Examples
It has never been easier to reach out to your customers individually. There are so many different outlets to humanize your brand and insert your personality into your sales and marketing strategies.
Here are some of our favorite social media branding examples:
Coca-Cola

Talk about setting the stage for user generated content. Coca-Cola's "Share a Coke" campaign is a prime example of a branding strategy that has solicited a great response from consumers across the globe.
In addition to connecting with customers on a personal level by displaying their names on the drink, Coke utilizes a powerful call-to-action, "Share a Coke." This innate directive encourages consumers to buy more and share the product with a friend.
Casper

We're loving how Casper uses a cross-channel marketing strategy to increase their social media presence. By promoting the "Casper Sleep Channel" for Spotify on Facebook, they're expanding their audience's knowledge of the brand's activity on multiple platforms.
Moreover, Casper is using the most common channels, like Facebook, Instagram and Twitter, but the company is also expanding to other platforms such as Spotify and YouTube to stand out from the competition.
Wendy's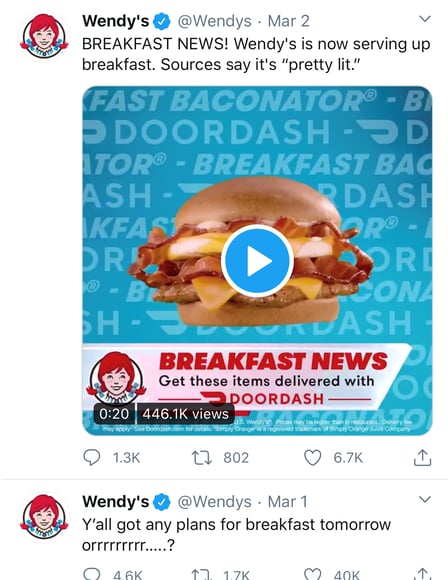 Wendy's has done a great job of keeping their brand voice consistent throughout all of their social media platforms. With a very sarcastic and blunt tone, Wendy's makes use of popular phrases and sayings among Twitter users, which easily (and strategically) relates to their audience.
It doesn't sound like a brand is talking - it sounds like how one of your friends would talk. This is a great social media branding strategy to increase engagement. Well done, Wendy's.
GoPro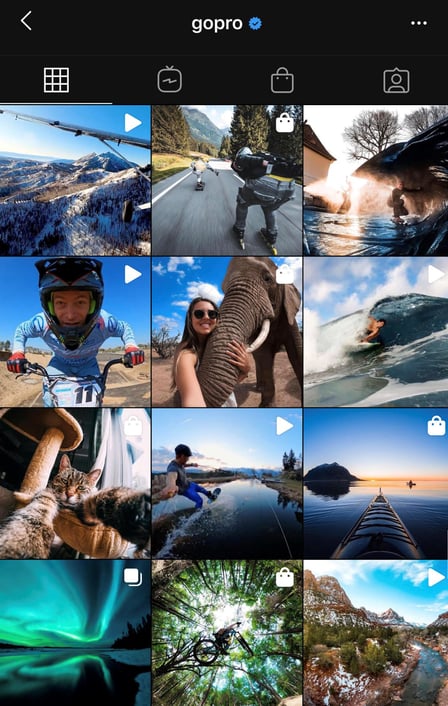 GoPro uses stellar product photography throughout their Instagram page that innately makes users want to come back for more. GoPro even encourages UGC without sounding too pushy.
It's likely a majority of the brand's followers own a GoPro camera, and it's as easy as uploading your video with the hashtag #GoPro. From there, GoPro finds their favorites and reposts user-generated videos on Instagram, Twitter, YouTube or Facebook.
Conclusion
We hope these social media branding examples have inspired your branding strategy. It's important to remember consumers appreciate when a brand sounds human, so try not to come off too much like an advertisement. Social media is a place users go to for laughs and fun; however, keeping it professional is important, too.
Recognize what your audience wants, keep your voice and tone consistent with your brand personality and engage with users to create a one-of-a-kind social media branding strategy.
If you have questions or would like some social media branding tips, contact us through the form below. Our team will be in touch!
Related Content
You Also May Like
eCommerce Marketing
HubSpot vs Marketo: Comparing Platforms So, you've landed here because you're...