Case Study
Groove Named HubSpot Platinum Partner Agency
Aug 13, 2014 • 1 Min Read
It's with great excitement that I announce that as of this morning, Groove has been named a HubSpot Platinum Partner Agency – one of only 16 in the world!

HubSpot, the world's leading inbound marketing software platform, works with more than 11,000 companies in 70 countries. The company's Partner Tier program is designed to acknowledge those Agency Partners who have not only brought the inbound message to the most clients, but also those who executed inbound marketing services to the highest standards. HubSpot places its agencies in tiers using a combination of metrics, looking at monthly recurring revenue (MRR) acquired and managed, client retention, software engagement, and actual inbound marketing success.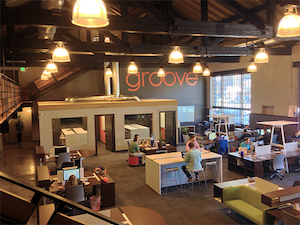 We began our partnership with HubSpot in August 2012 to coincide with our mission of providing clients with the right tools, technologies, and insights necessary to address their specific and differentiated business needs online.
With HubSpot's marketing automation software, we have a truly robust, all-in-one solution that we feel provides a more efficient way of executing and measuring online marketing strategies, that we can confidently recommend to clients. And we've seen our share of amazing results so far, which recently included a 2200% increase in product revenue for one of our enterprise, multi-billion dollar clients using the software.
Today, nearly 25% of our clients use HubSpot and more than half of our in-house team of marketers, designers and developers are certified through the software.
Need help with anything HubSpot or inbound-related? Don't hesitate to drop us a line and we'd be happy to chat. Also, we'll be sponsoring at and sending a large portion of our team to HubSpot's annual Inbound conference next month, so stay tuned for more announcements on this!
Related Content
You Also May Like
Blog
In the realm of digital content creation, video has emerged as a dominant force,...