Groove Commerce
Learn how to build your brand on social media you by knowing who your company is, your social media goals, and whom you want as a follower.
If your social media strategy doesn't involve optimizing your brand, then you're not utilizing the full potential of social media. You can have tens of thousands of fans on your Facebook page, but if no one is interacting on your page (especially with the new algorithms Facebook recently published), no one is going to feel any loyalty towards your brand and will ignore your social media presence.
Increasing your brand's trust on social media is ultimately the goal of any social media community. Gaining that brand loyalty and trust can be completed in these easy steps.
1. Build on the trust you already have
Trust is the most crucial element of social media. The worst thing a brand can do is bombard fans/followers with product pushing and spam. Loyalty and trust go hand in hand with a social media brand strategy. Your posts need to have value and be engaging. A few ways to show your brands expertise and engage with your customers are to share posts that are educating, entertaining, asking for feedback, or ones that begin a discussion.
2. Choose a social media brand persona
Projecting the same values across all of your social media platforms allows your fans to hear a singular brand message. Use the same jargon, types of posts, imagery, and tone across platforms to create a unique persona. Creating a social media voice document will be a good resource to have down the road to share with others the persona you want your brand to emanate.
3. Maintain scent across all social media channels
Scent, in digital marketing teams, is continuity across multiple channels. Creating the same banner image for your Twitter and Facebook page makes it easy for the user to understand both pages are associated with the same brand. This also increases the trust your users will gain while interacting with your social media accounts (are you sensing the interconnectivity here?), and therefore makes the brand stick out more in their memories.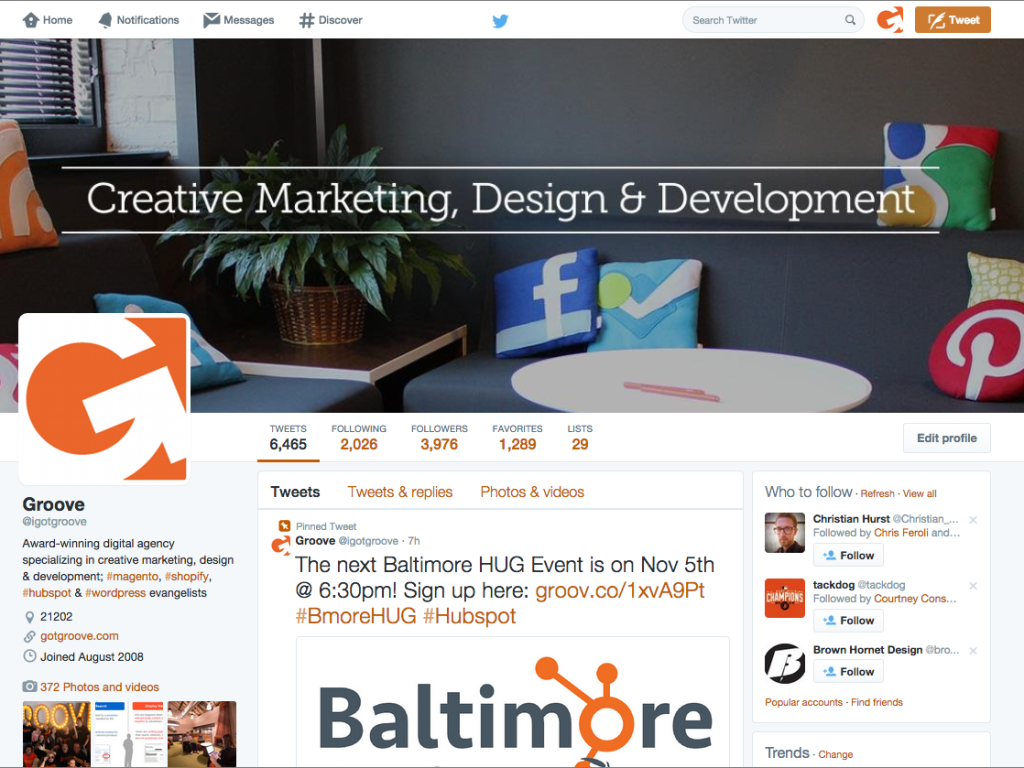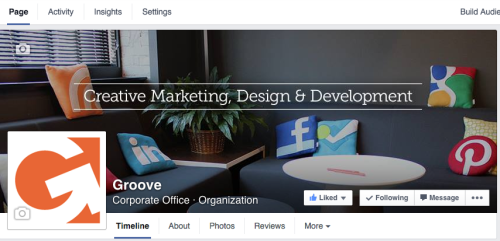 4. Have a dedicated source for all social media
I think it's hilarious when I interview potential interns and they tell me how beneficial they would be as our social media brand liaison. Ha! Whoever updates and monitors your social media accounts needs to know the company (how it works, what its goals are, when promotions will occur, etc.), have the ability to form rapport and relationships, and have experience with B2C communication. A social media manager is the voice of the company and really a jack-of-all-trades. Utilizing one person is crucial in maintaining the same voice while also ensuring nothing gets forgotten in a game of he-said, she-said.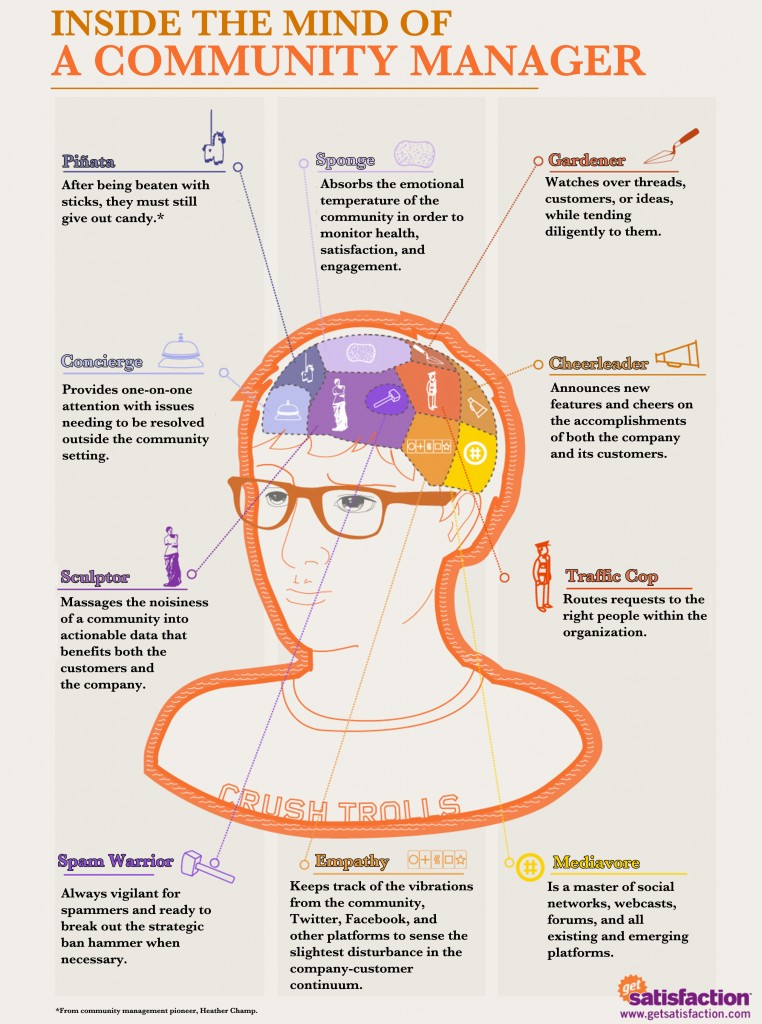 5. Implement a Stoplight Strategy/Crisis Management Plan
A Stoplight Strategy is incredibly important, especially if you use an agency for your social media. A Stoplight Strategy is a collection of topics/questions that fans might ask through social media channels. This document gives a quick place to look up answers that need to be given right away (green), need clarification from a manager before answering (yellow), or issues that have the potential to blow up in your face (red).
In today's world of instant gratification, having a crisis management plan as part of your social media branding strategy is crucial. If something unexpected happens to your company, social media management can be a huge contributor in how the public views the problem and watches how the problem is fixed.
6. Build relationships with customers AND the media
You always hear how relationships need to be made with your customers, fans, followers, etc.; how writing engaging content with a value to your social media following is the bread and butter of social media optimization. This does make up 95% of your efforts. However, what a lot of brands and companies forget to utilize is the media. Influential bloggers, journalists, and reporters all use social media. Commenting on relevant tweets, re-tweeting, tagging someone in your post, answering questions, even engaging in an email relationship with these influential personas increases brand awareness on venues you otherwise would miss out on.
7. Understand who is, and who could be, a good brand fan
Understanding who makes up your social following, and who makes up the actual influencers and contributors of your social media following, is vital in figuring out the best individuals for promoting and maintaining social media branding. Who follows your brand on multiple channels? Who is constantly interacting with your posts? According to Social Media Examiner, only 1% of Facebook fans actually engage with the brands their profile likes. You need to take time to dig into data to find that 1% and decide if they're the type of individual you want advocating for you. If they are, offer thank you bonuses for their continued loyalty.
8. Recognize what encourages fans to stay loyal
A lot of Facebook likes or Google Plus +1's are a result of a promotion or deal that required social engagement to receive. These are what are considered "rented fans". Brand loyalty has nothing to do with them. What actions actually foster social media brand loyalty? It's more than giveaways; giving insight into company news, offering rewards, recognizing individuals, giving special offers and social media-only offers will have your followers coming back for more. Although funny pictures and witty comments promote decent engagement, they don't promote brand loyalty. Think back: the last time you shared that funny meme, what company did you share it from?
9. Humanize your brand
Social media deals with people, and more specifically, individuals. Putting a face to a name is something individuals feel more comfortable with. Adding images of employees, creating a hashtag with pictures of events, organizing Google+ Hangouts, and pictures of special office events (Purple Fridays!) are great for your followers to feel connected to your brand and promote true brand loyalty on social media.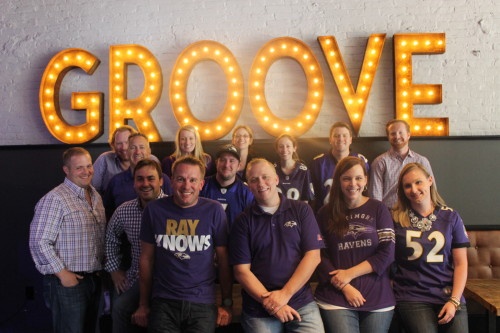 10. Share, Share, Share!
Do you want to know the easiest way to promote your brand on social media? Spread the word! Google+ has a terrific collection of communities to answer questions, ask questions, share information, promote product deals, or just engage with a community of like-minded individuals. Twitter has terrific chat hashtags that form communities on different topics, some which even meet at specific times online. Forums, communities, emails, promotions, and word of mouth will help increase the credibility of your brand, and thus social media brand loyalty.
When building your brand on social media you have to know who your company is, what you want out of your social media campaigns, and who you want as a follower. Groove has worked diligently for our clients to come up with powerful, effective social media campaigns. To learn more, contact us today.
Get in Touch
Subscribe for industry insights and resources.