eCommerce Development
9 Ways to Supercharge your Magento Website
May 18, 2013 • 1 Min Read

Coming off the heels of the 2013 Magento Imagine Conference, Groove realized that many eTailers were concerned about how to maximize their performance on Magento. Developing goals in relation to the three core metrics of online marketing and understanding the top converting content is only a part of what makes a Magento website successful. Watch this full webinar below to learn 9 steps for truly supercharging your eCommerce success.
Experience the Next Level of eCommerce Success by Supercharging your Magento Website with these 9 Steps!
Date: Thursday May 16th
Time: 2pm to 3pm ET
Cost: Free!
What you'll learn in this free webinar:
9 easy to follow steps for maximizing revenue with your Magento website
Most important eCommerce metrics of a Magento site
The content that can most greatly impact SEO & conversions
How you maximize site speed and performance with Magento
Join us and watch the recording of our webinar below: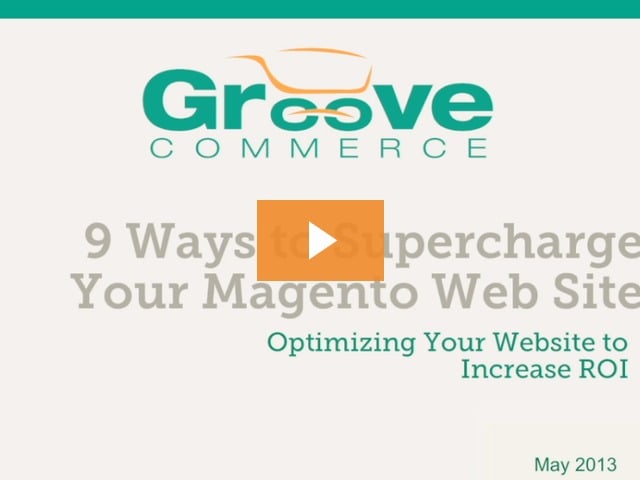 Related Content
You Also May Like
Blog
In the realm of digital content creation, video has emerged as a dominant force,...