Groove Commerce

In helping you decide on the best ecommerce platform for your mid-market business, let's take a look at BigCommerce, a SaaS solution.
5 MIN READ | BigCommerce
Choosing the Best eCommerce Platform for Your Mid-Market Business | Let's Look at BigCommerce
Ethan Giffin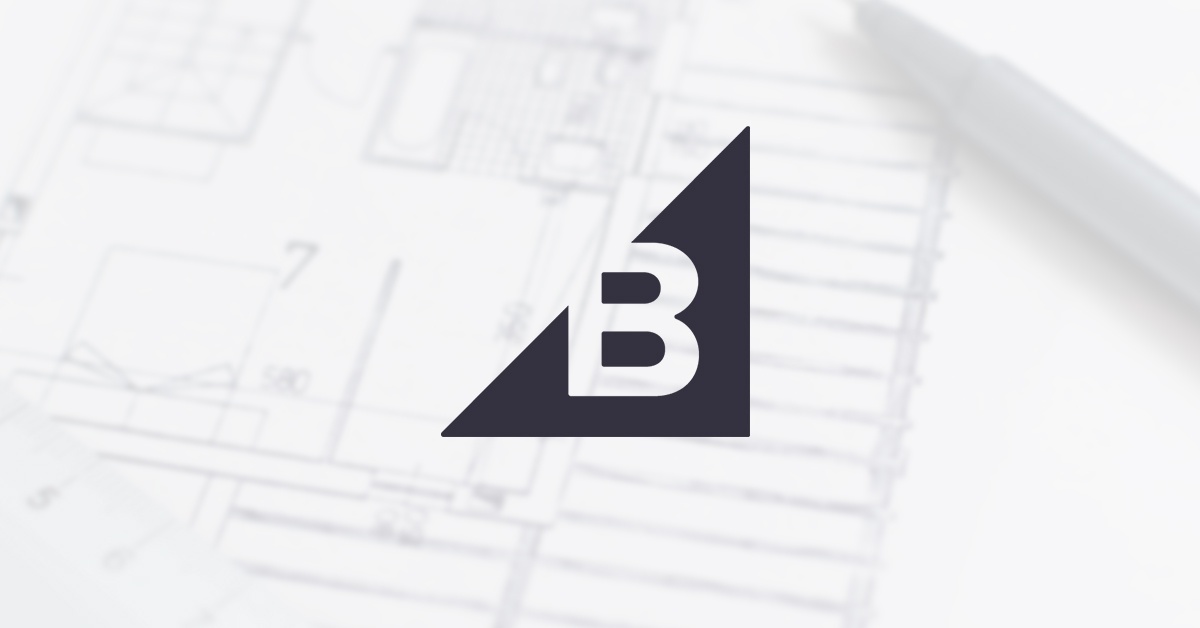 With the big Magento 2 migration looming over the ecommerce industry, business owners are using the event as a time to take stock in their current ecommerce platform and to choose the best path forward for their store.
If you're a mid-market merchant looking at what the coming year will hold for your website, I hope to help demystify the platform decision you're facing. As an Elite BigCommerce Partner Agency, we're taking a look at a BigCommerce's SaaS solution.
Basics of SaaS Platforms
Instead of requiring an on-premises hosted platform like Magento, SaaS providers host applications and make them available over the internet, elminating the merchant's need to source hosting.
Back when many of the current Magento 1 stores were created, SaaS-powered ecommerce platforms were either still too untested or not sufficiently robust to represent a viable Magento alternative for a true mid-market (annual revenue in the $1.5MM - $75MM range) business. Times have changed in that regard, and SaaS platforms like BigCommerce now offer much of the feature set and functionality that had inspired businesses to move to Magento for.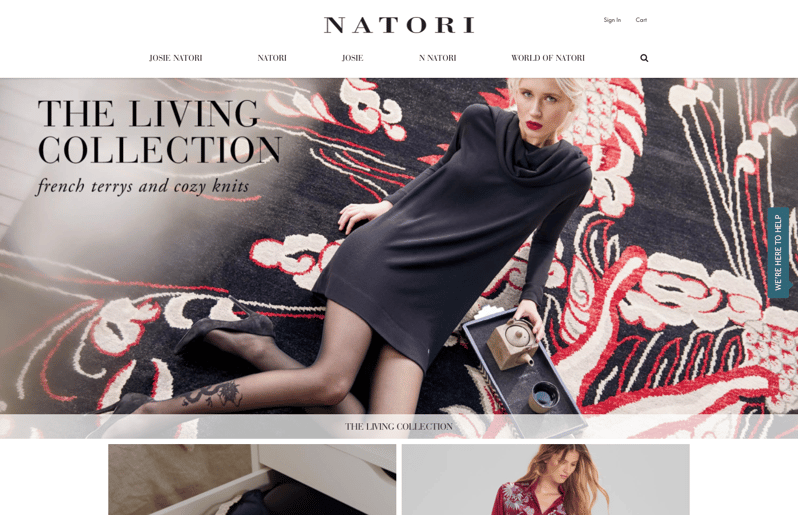 Natori.com was built on BigCommerce Stencil.

Let's review the basic SaaS benefits that hold true with the BigCommerce platform:
Hosting is baked into the subscription, so hardware costs and separate hosting fees are eliminated. With BigCommerce's often-touted 99.9% up time, losing sales due to server-side technical difficulties is no longer a concern.
Implementation of a site build is normally completed in 2-4 months versus the 4-6 months average implementation time seen for Magento builds.
Fewer in-house resources are needed to operate and maintain the site.
Upgrades and updates are included in the monthly subscription cost -- something Magento users should find particularly salient.
With the potential cost-of-ownership savings provided through the absence of separate hosting costs and decreased IT/Development demands, SaaS merchants will be able to pad their bottom line or reinvest in things like marketing and CRM.
Now let's talk through some of the unique benefits that BigCommerce offers.
BigCommerce Benefit #1: No Transaction Fees
Shopify, another top SaaS ecommerce platform, offers their own payment processing service for which they charge their customers transaction fees. If a Shopify customer chooses to use a third party payment processor other than Shopify's, those transaction fees go up. It's one way that Shopify subsidizes their low subscription costs, especially with the small business customer their solutions are tailored for.
BigCommerce takes a more midmarket friendly, processor agnostic stance. They have chosen to focus on supporting a variety of third party payment services to accommodate the varied needs of their customer base. By keeping out of the payment game, BigCommerce allows customers to make the decision of which service is a right fit for them based on UX and features that match their vision and not the cost implications of platform-added fees and charges.
BigCommerce Benefit #2: Stencil Theming Engine
BigCommerce really shines with its updated Stencil framework that allows customers to work with a wide array of design themes (85+ as of this post's creation) to build or reimagine their stores.
Stencil also enables developers to create their own custom themes through a common development framework. As the platform has grown in adoption, so has the number of third party developers (like Groove) that have expertise with the Stencil CLI to facilitate custom site builds, feature additions and re-platforms.
BigCommerce Benefit #3: High Vendor Adoption Rate
The list of integrations from third party tools like payment processing apps, logistics management providers (e.g. ShipperHQ) or loyalty program management vendors (e.g. smile.io) continues to grow month over month and BigCommerce is now a standard integration for ecommerce support companies at launch. This should provide you with peace of mind that integrating with the companies your site needs to work with will not be a limiting factor with BigCommerce.
BigCommerce Benefit #4: Analytics Included
As part of its efforts to provide added value to customers "off the shelf," BigCommerce includes a fairly robust analytics dashboard that gives insight into page and product level performance as well as intelligence on customers and visitors. BigCommerce's analytics suite gets consistent industry accolades and recognition for being a past in class offering. BigCommerce recognizes this as a key differentiator and as such their in-house team continues to invest in improving the dashboard.
BigCommerce Benefit #5: Robust App Marketplace
Crowd-sourced innovation has the ability to enhance and outpace platform lead updates. BigCommerce is no exception here. There is an active and growing app developer community and a well stocked app marketplace where a custom elements or desired features can be purchased to improve your site.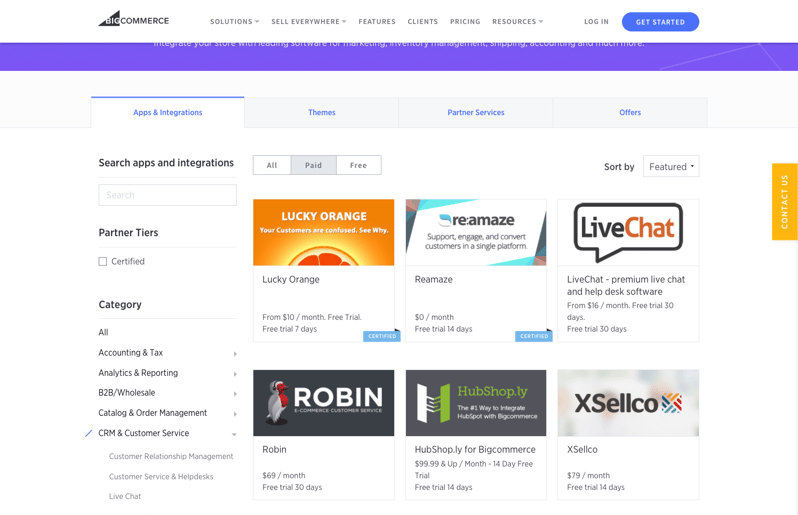 HubShop.ly can be found on BigCommerce's robust app marketplace.

Groove is a part of the app innovation on BigCommerce. Over the past year we have developed two BigCommerce apps to expand what's possible with the platform.
Our

BigPr.es

app allows users to connect their Wordpress sites with their BigCommerce stores, enabling them to post dynamic product modules, populated by BigCommerce data, within relevant content on their Wordpress site.
The

HubShop.ly

app integrates Hubspot CRM functionality with BigCommerce stores, allowing merchants to recapture lost revenue associated with abandoned carts, segment their customer population and automate emails and workflows by marrying Hubspot functionality with BigCommerce data.
Groove continues to invest in developing BigCommerce apps that solve merchant challenges and enrich the platform.
When Would BigCommerce NOT be a Fit?
BigCommerce may not be a match for your site if your business requires a heavily customized order flow, checkout process, or access to stored credit card data. For more complex business needs like these, the potential cost savings could be diminished as BigCommerce may not yet have existing functionality to exactly match your requirements.
Conclusion
BigCommerce embodies a lot of what's right with SaaS ecommerce platforms. The company's focus on creating a turnkey solution that's more open to customization through third party development, less encumbered with first party add ons, and includes more features and functionality off the shelf, has them continuing to move in the direction of the midmarket ecommerce platform ideal.
Hopefully this is a helpful jumping off point for your replatforming exploration. Please connect with me if you'd like to discuss whether BigCommerce might be right for you or to schedule a free website assessment from our inhouse team of ecommrce experts.
Get in Touch
Subscribe for industry insights and resources.