Blog
5 Awesome AI Copywriting Tools For Making Money Online In 2024+
Oct 02, 2023 • 8 Min Read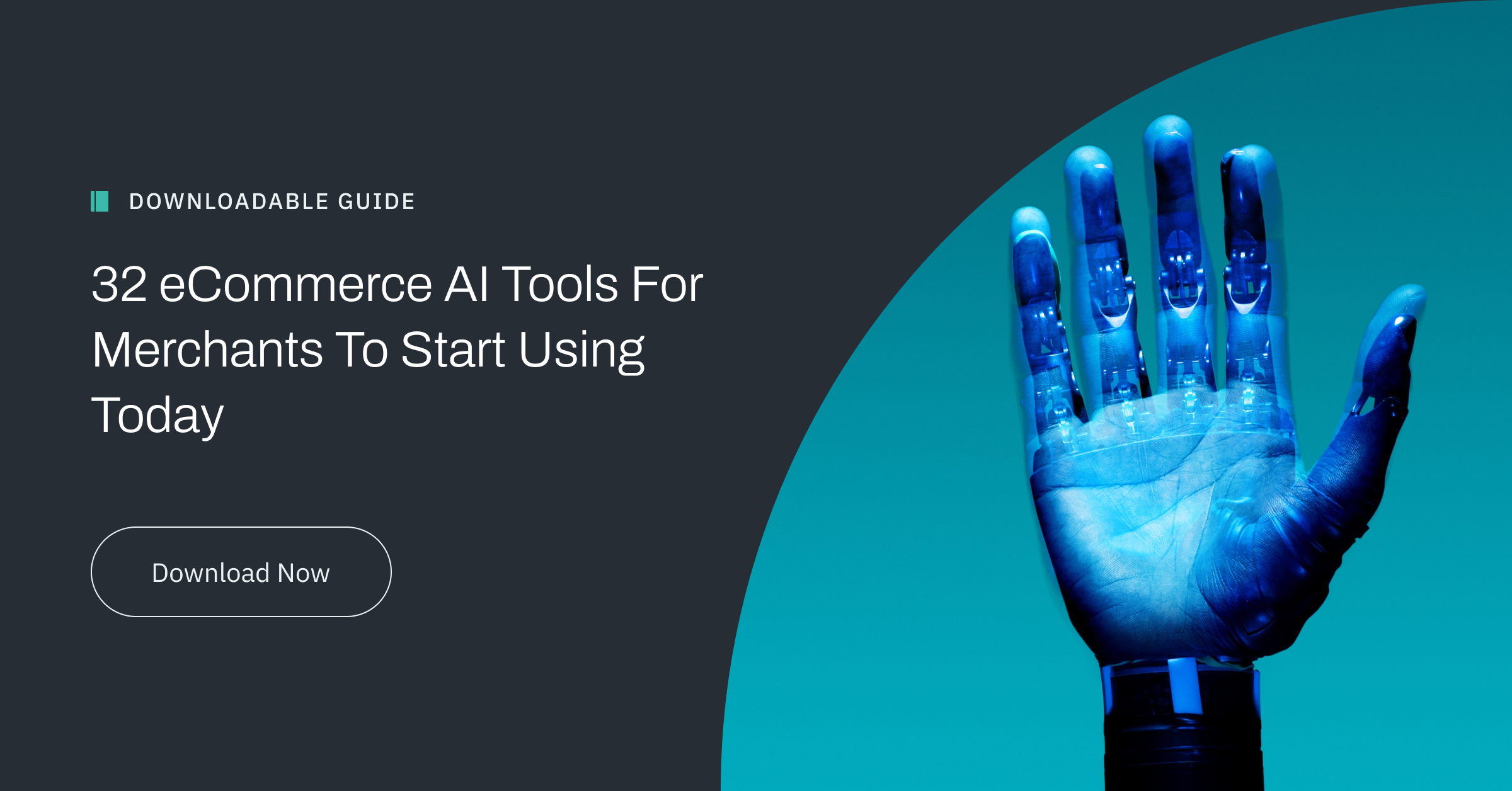 In the realm of persuasive communication and digital marketing, the art of crafting captivating and influential copy has always been important. However, with the rapid advancement of artificial intelligence (AI), a new era of possibilities has unfolded, offering innovative tools that redefine the boundaries of effective copywriting. LLet'sembark on an exploration of AI-powered copywriting tools, unveiling their extraordinary capabilities and how they are reshaping the landscape of persuasive communication.
AI-driven copywriting tools represent the combination of human ingenuity and computational brilliance. By leveraging machine learning algorithms and natural language processing, these tools have the ability to generate compelling and engaging copy that resonates with audiences. With the power to analyze vast amounts of data, learn from successful copy, and adapt to various target demographics, these tools empower marketers, advertisers, and businesses to optimize their messaging, streamline their workflows, and achieve unprecedented levels of
impact and conversion.
We present a meticulously curated selection of AI-powered copywriting tools that have emerged as trailblazers in the field. Each tool offers unique features, ranging from AI-generated copy suggestions and content optimization to tone analysis and sentiment scoring. Join us on this illuminating journey as we delve into the realm of AI-powered copywriting, unlocking the potential for extraordinary communication, and revolutionizing the way persuasive messages are crafted and conveyed. Prepare to embark on a new frontier of copywriting excellence, where human creativity merges seamlessly with the power of AI.
ChatGPT is a cutting-edge AI chatbot product created by OpenAI. As a generative pre-trained transformer (GPT), it's built on the structure of GPT-4, making it a large language model that predicts the probability of what words might follow in a sequence. However, it's essential to note that while ChatGPT is incredibly advanced, it doesn't "know" what it's saying. Instead, it's trained to recognize what words or symbols are likely to come after one another based on the large dataset it was trained on, a significant portion of which is the internet. This impressive feat of machine learning enables ChatGPT to produce text in seconds that would take a human
hours or even days to create.
Developed by OpenAI, a research laboratory with both non-profit and for-profit branches, ChatGPT has been funded by notable entities and individuals, including Amazon Web Services, InfoSys, and YC Research, as well as investors such as Elon Musk and Peter Thiel. Although Elon Musk has since cut ties with the company, Microsoft currently provides substantial funding to OpenAI, ensuring the continued development and refinement of ChatGPT and other AI technologies.
ChatGPT is available in a free version, allowing anyone to strike up a conversation with the AI. For a more enhanced experience, ChatGPT Plus is available for $20 per month, offering subscribers faster response times, priority access in individual instances, and the opportunity to use new features and improvements first. Businesses, developers, and organizations interested in gaining access to the ChatGPT API may join a waitlist.
To use ChatGPT, you'll need to sign up for an account with OpenAI, which requires an email confirmation. From there, you can input your prompts or topics and let the AI do the work. You can ask it to generate text for a variety of purposes, whether that's drafting an email, creating a report, or writing and debugging code. The application of ChatGPT is vast, making it an incredibly versatile tool for businesses and individuals alike.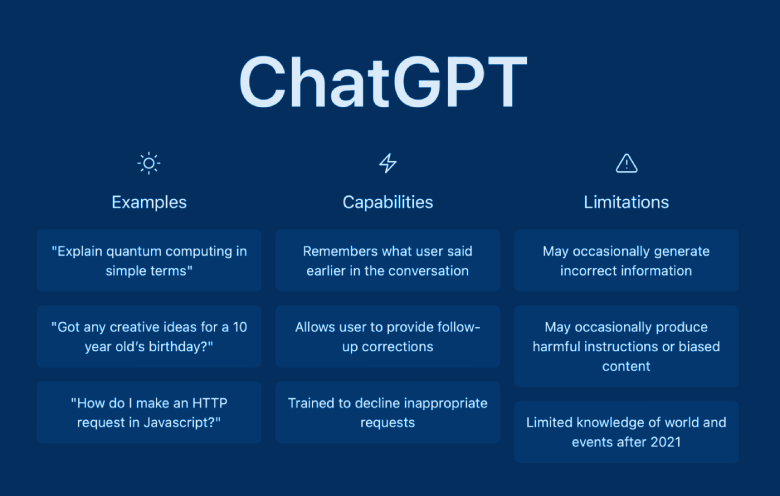 Source: Softweb Solutions
ChatGPT also has an app for iOS, launched in May 2023, which syncs your history across devices and integrates with OpenAI's open-source speech-recognition system, Whisper. The company promised that Android users would also soon have access to the ChatGPT app. Additionally, OpenAI continues to update ChatGPT and its other services with developer-focused changes, showcasing its dedication to improving and refining its AI technologies.
GrammarlyGO is an AI-powered writing assistant that has been designed to help individuals and organizations communicate more effectively. It can be especially helpful for eCommerce merchants who need to produce high-quality copy for their products, marketing materials, and customer communications.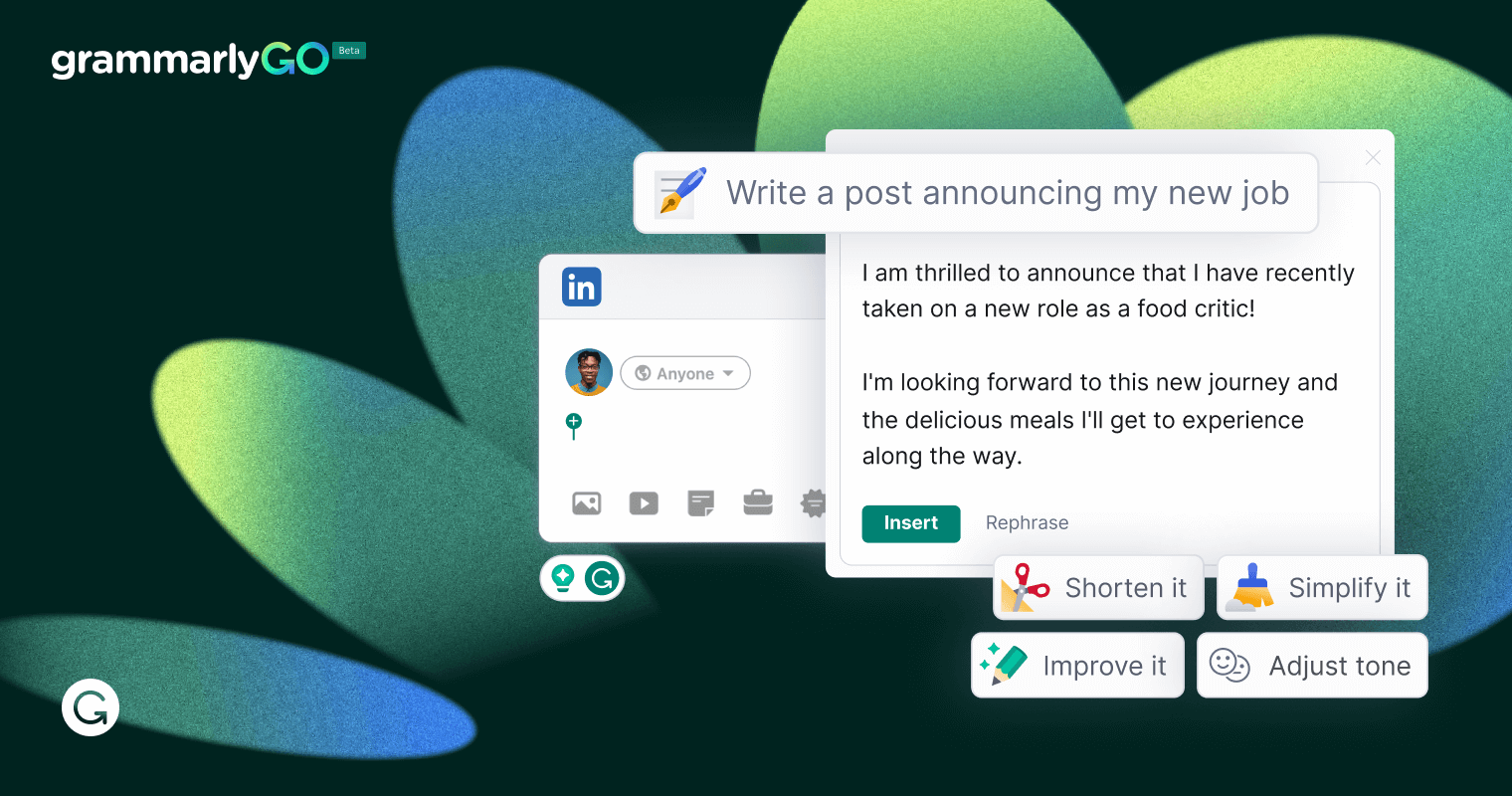 Source: Grammarly
The platform provides a comprehensive suite of tools that address various aspects of writing. It offers real-time grammar checking, clarity adjustments, and plagiarism detection, among others. It works by analyzing the text you write and suggesting improvements to ensure that your message is not only grammatically correct but also clear, concise, engaging, and suitable for your intended audience.
GrammarlyGO offers both a free version and a premium version. The free version provides basic writing corrections, while the premium version offers a more comprehensive suite of features. The premium features include advanced suggestions on clarity, engagement, delivery, and writing style. It also provides a writing score that offers an overall assessment of the quality of your writing and sends performance stats each week via email.
For eCommerce merchants focusing on copywriting, GrammarlyGO can be a game-changer. For instance, when crafting product descriptions, GrammarlyGO can help ensure that the language used is engaging, clear, and free of grammatical errors, which can greatly enhance the user experience on their site. Furthermore, its plagiarism detection feature can ensure the uniqueness of their content, which can contribute to improving their site's SEO rankings.
Lastly, GrammarlyGO's Business package is designed to help teams collaborate and improve their writing skills collectively. This can be particularly beneficial for eCommerce teams working on collaborative projects such as marketing campaigns or website content creation. It allows team members to learn from each other's writing strengths and weaknesses, leading to a consistent tone and style across all written communication.
Copysmith is a powerful AI-driven tool designed to assist eCommerce merchants with their copywriting needs. This tool harnesses artificial intelligence to generate a wide array of marketing and sales content quickly and efficiently. What sets Copysmith apart is its ability to create custom templates based on specific use cases and workflows, opening the door to unprecedented customization. With the support of its API, Copysmith seamlessly integrates with your existing tools, third-party platforms, and proprietary systems to provide bulk content creation and custom templates built to support your unique needs.
In the realm of copywriting, Copysmith shines. It has been trained on high-performing copy and is therefore adept at creating compelling and engaging content. For website content, Copysmith can generate SEO-focused text and A/B tests to help convert leads into customers. For eCommerce merchants, product descriptions are crucial, and Copysmith can generate standout descriptions that rank higher on Google and boost product sales.
Another area where Copysmith excels is social media content and ads. It can create engaging captions and comment replies to boost your social media following. It also assists with brainstorming sessions, whether you're just starting a new brand or looking to change things up, Copysmith can help amplify your brand voice. This AI tool is also equipped to enhance your existing content, optimizing, and rewriting your best content pieces, generating A/B tests, and much more.
Source: Copysmith
For blog content, Copysmith can create outlines, headlines, meta tags, and complete blog posts in just a few clicks. This automation can save you a significant amount of time and effort, allowing you to focus more on your core business activities. Additionally, Copysmith also optimizes your email content, assisting in crafting catchy subject lines and creating outbound sales or marketing campaigns swiftly.
To ensure the originality of your content, Copysmith offers unlimited plagiarism checks. It also provides a dedicated support team to help you reach your content goals. The tool is designed to revolutionize the way large marketing teams create and launch content, with key integrations to platforms such as Shopify, Google Ads, Frase, and WordPress. With Copysmith, eCommerce merchants can scale their content infinitely and drive growth at an unprecedented quality and speed.
Copy.ai is a comprehensive AI-powered content creation platform that offers a multitude of tools to aid in generating high-quality copywriting content. As an AI tool, it employs advanced machine learning algorithms to produce content in a way that mimics human writing, ensuring the output is natural, engaging, and persuasive. Its interface is user-friendly and requires minimal technical knowledge to operate.
One of its standout features is the Custom Content Generator. This tool allows users to create tailor-made templates based on their specific content needs, thereby enhancing the customization and relevance of the generated copy. This customization feature works hand in hand with their bulk data import and export capability, allowing users to efficiently manage large volumes of content.
Copy.ai also comes equipped with essential integrations for key marketing platforms like Shopify, Google Ads, Frase, and WordPress. This enables seamless interaction between the platform and other essential marketing tools, thus revolutionizing the way large marketing teams create and launch content. Another notable feature is its plagiarism checker. With this, users can ensure their content remains unique and original, thereby avoiding any issues with content duplication.
The platform also offers dedicated support through its support team and account managers. Whether users are on a deadline or need fresh ideas, the support team is available to provide the necessary resources. This ensures that users can optimally utilize the tool's capabilities, thereby boosting their content marketing efforts.
In the context of copywriting for eCommerce, Copy.ai can be an incredibly powerful asset. It can generate SEO-focused website content designed to convert leads into customers, and create unique product descriptions that help eCommerce businesses stand out from the competition and rank higher on search engines.
Additionally, the platform can aid in crafting engaging social media captions and responses, potentially leading to an increase in social media following. For eCommerce businesses looking to revamp their brand voice or just starting out, Copy.ai can be used for brainstorming sessions to help amplify their brand's voice.
Source: Niche Pursuits
The tool is also efficient in creating blog content. With just a few clicks, users can generate outlines, headlines, meta tags, and complete blog posts. It also allows users to optimize and rewrite their best content pieces, generate A/B tests, and much more.
Lastly, Copy.ai can be used to optimize email subject lines and create outbound sales or marketing campaigns in seconds. The speed and efficiency of the tool make it a valuable asset for eCommerce businesses looking to improve their copywriting efforts while saving time and resources.
Jasper, formerly known as Jarvis, is a versatile AI-powered tool that eCommerce merchants can utilize for a variety of content creation tasks. One of the standout features of this platform is its ability to generate creative, compelling copy that engages customers and drives conversions. This is especially useful for eCommerce merchants who often need to create product descriptions, ad copy, and other types of promotional content. Jasper's language models are trained on a vast array of internet text, enabling it to generate high-quality written content in a wide range of styles and tones.
Jasper's copywriting tool is designed to be intuitive and user-friendly, allowing users to simply input some basic information about the product or service they're promoting, and then the AI generates a complete, polished piece of copy. The platform offers several modes of operation, including a "long-form assistant" for producing longer pieces of content, and "templates" mode for generating specific types of copy such as product descriptions or ad headlines. Additionally, Jasper allows users to set the tone of the generated content, offering options such as "witty", "professional", or "friendly", to ensure the output aligns with the user's brand voice.
The copywriting tool in Jasper is highly customizable and can be tailored to suit the specific needs of eCommerce merchants. For instance, when creating product descriptions, users can provide key details about their product such as its features, benefits, and target audience. Jasper then uses this information to craft a unique, engaging description that highlights the product's selling points and appeals to the specified target demographic. This automated process significantly reduces the time and effort required for content creation, while still ensuring a high standard of quality and consistency across all copy.
Source: Jasper.AI
For the provided use case of copywriting, an eCommerce merchant could use Jasper to generate copy for a new product they're launching. After inputting information about the product's features, benefits, and the target audience, Jasper can generate a compelling product description that not only accurately represents the product but also resonates with potential customers. The merchant can then use this copy on their website, in their marketing emails, on social media, and in any other promotional materials. This helps to create a consistent, persuasive message about the product across all marketing channels.
In addition to its copywriting capabilities, Jasper also offers a range of other features that can further assist eCommerce merchants in their content creation efforts. These include a blog post topic ideation tool, an email subject line generator, and an SEO meta tag creator. By leveraging these tools, merchants can ensure they have a comprehensive, cohesive content strategy that not only attracts customers but also optimizes their online presence for search engines. Whether they're writing product descriptions, crafting marketing emails, or creating engaging blog posts, eCommerce merchants can rely on Jasper to produce high-quality content that drives engagement and conversions.
---
Scouting for More AI Resources to Transform Your eCommerce Website?
The Best Product & Lifestyle AI Photo Editors for eCommerce Stores
Our Agency's Top 5 AI Social Media Content Marketing Tools For Online Sales
The 5 Best Video Enhancing AI Tools for Selling Online [2024 Update]
3 Tools To Use AI in Email Marketing For eCommerce Online Stores
The 5 Best AI and SEO Tools for eCommerce Website Strategy
---
Read The Complete 55-page eCommerce AI eBook
You've just explored a segment of our comprehensive guide, "32 eCommerce AI Tools For Merchants To Start Using Today"
Interested in discovering more AI-powered solutions in areas like Photography, Video, Copywriting, and Customer Support? Provide your email address below, and gain instant access to the full guide—available 24/7.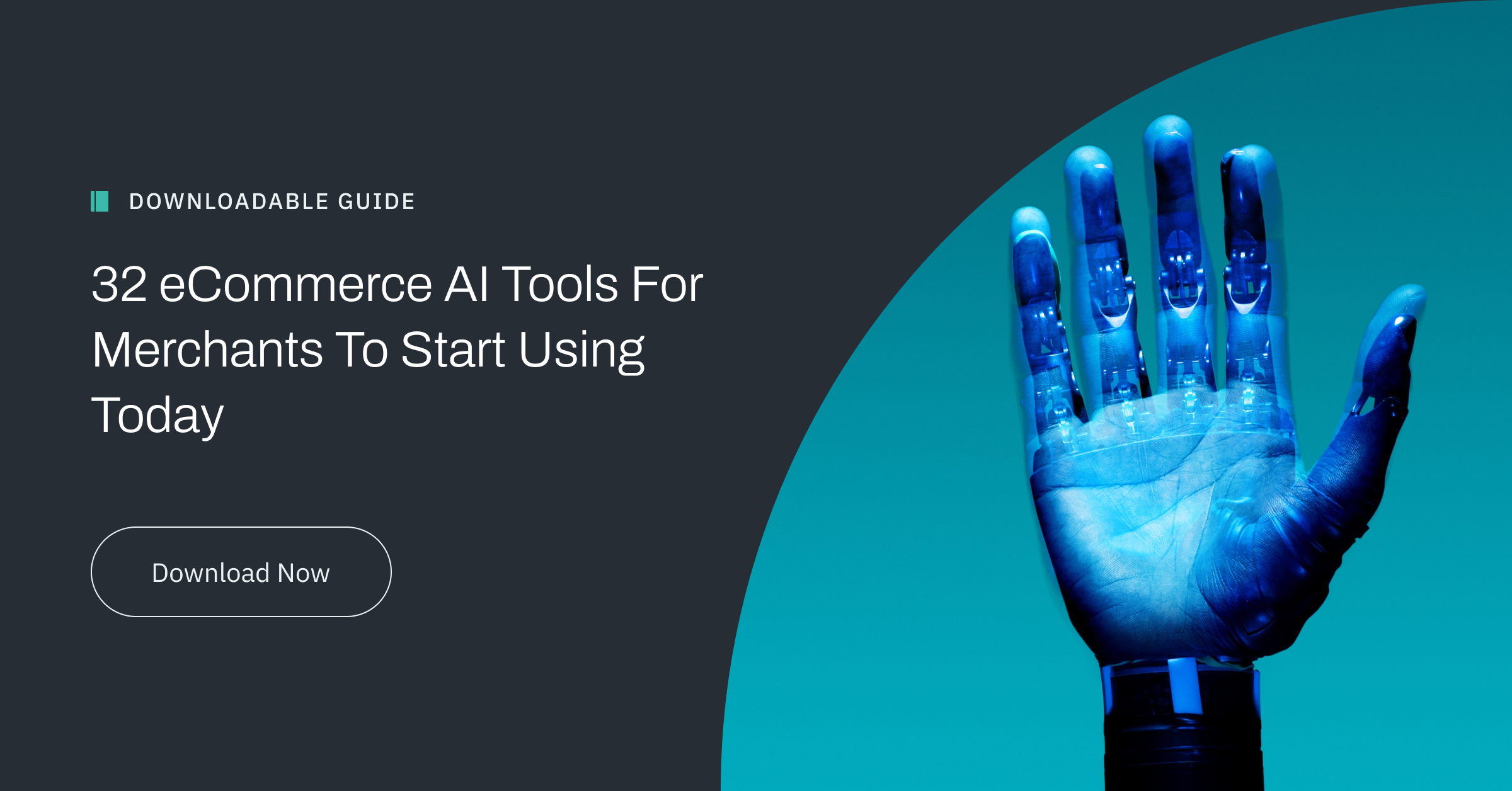 Related Content
You Also May Like
Blog
What Do I Need To Know About Etail West 2024? Are you in the eCommerce industry? If...