Merchant Automotive
Primary Service: Design & Development
Primary Technologies: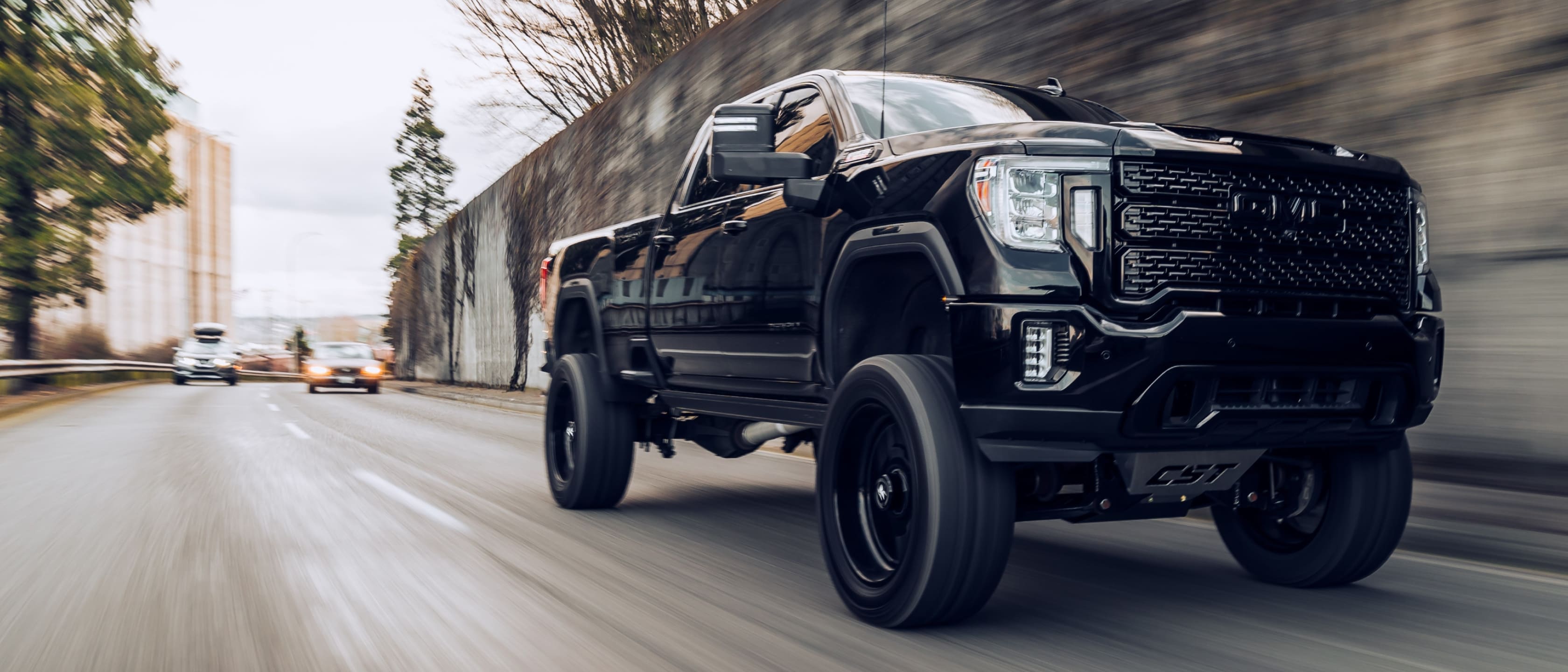 Store
Live on BigCommerce
Custom
Design & Development
The Background
How BigCommerce Integrations Revolutionized Merchant Automotive's Backoffice
Merchant Automotive is a leading provider of diesel engine parts and performance products. Founded in 2004, this retailer quickly established itself as a trusted source for high-quality parts and expert advice. With a growing customer base and a commitment to delivering exceptional service, Merchant Automotive recognized the need to upgrade their eCommerce platform to better serve their customers and support their continued growth.
The Challenge
Merchant Automotive faced a number of challenges with their previous eCommerce platform, SuiteCommerce, that hindered their growth and customer satisfaction. Although all of these issues stemmed from their existing platform, they can be broken down into four distinct categories:
Lack of Proper B2B Pricing Functionality
Merchant Automotive's existing eCommerce platform, SuiteCommerce, lacked the proper B2B pricing functionality needed to support their business. This made it difficult for the company to offer custom pricing and discounts to specific customer groups, which was a critical requirement for their B2B customers. The lack of proper B2B pricing functionality resulted in lost sales and frustration among their customers.
Netsuite Integration Issues
Merchant Automotive's previous eCommerce platform had limited integration capabilities, which made it difficult to connect with their other business tools and services, including their NetSuite ERP system. This created a number of operational challenges for the company, including the need for manual data entry and the potential for errors and inconsistencies between their systems. These integration issues hindered the company's ability to scale and expand their operations.
Poor Native Search Engine Optimization
SuiteCommerce offered poor native search engine optimization functionality, which made it difficult for their products and services to be discovered by potential customers through organic search. Because product listing pages, product detail pages and content pages were not crawled and indexed properly, this site punched well below its weight on common search engines link Google and Bing. This last of SEO relevance resulted in lost opportunities for new customer acquisition.
Negative User Experience
Although this client's previous SuiteCommerce instance worked well on desktop screens, it provided a negative user experience as mobile customers moved through their purchasing journey. The platform was outdated and unable to provide a seamless user experience across all devices, which was a critical requirement for their customers. This hindered their ability to provide an exceptional customer experience, which resulted in lost sales and customer frustration.
The Solution
Overview
Our agency was brought onboard to help Merchant Automotive migrate to BigCommerce, a powerful and flexible eCommerce platform for B2B and B2C merchants alike. We worked closely with Merchant Automotive to understand their specific needs and requirements so that we could develop a customized solution that would not only meet their goals, but exceed their expectations.
Custom Design and Development
Our BigCommerce-certified team designed and developed a new eCommerce website for Merchant Automotive on the BigCommerce platform. The website featured a modern and user-friendly design, optimized for conversions. The new website was fully responsive using screen width breakpoints, ensuring a seamless user experience across all devices.
Transmission Configurator
One of the most important parts of any custom truck build is the transmission. The transmission receives rotational energy through an input shaft coming from the engine, modifies the power and speed of the rotational energy through a series of gears, and outputs that energy to the wheels through a drive shaft.

Because of the very specific weight, torque, horsepower, towing, and size requirements that any given truck owner may have for their new transmissions, they are commonly modified. To avoid unique SKUs for each possible variation of the transmission offered, we built a custom transmission configurator. Now, customers can easily select the specific components they want installed in their custom transmission build.
Product Finder
We've all been to the local auto parts store to pick up new windshield wipers or a new battery.

The first question the cashier asks is always "What is the year, make and model of the vehicle?"

Since most high-end truck parts are not interchangeable, this same functionality needed to be available on the Merchant Automotive website. Now, on the homepage of the site, customers can input this information easily. Since this information is stored at the product level as metafields, the appropriate results are returned to the customer. As an added benefit, these metafields provide context to search engines to return Merchant Automotive's products more efficiently and effectively.
Seamless Backend Integrations
Our team of systems implementers worked with Merchant Automotive to customize the BigCommerce platform to meet their specific needs. This ensured that the new website was fully functional and optimized for Merchant Automotive's existing business processes, removing any manual back office tasks that used to be required.

BigCommerce provides robust integration capabilities, including a direct native integration with NetSuite. The now properly-working integration provided Merchant Automotive with real-time data synchronization between their eCommerce platform and their existing NetSuite ERP system, which streamlined their operations and improved their overall efficiency. As a result, Merchant Automotive was able to scale their operations and improve customer sentiment.
Technical SEO Optimization
We optimized the new website for search engines, ensuring that Merchant Automotive's products and services would be easily discoverable by potential customers. This included keyword research, on-page optimization, and technical SEO enhancements, such as site speed optimization and structured data implementation.
Business-to-Business Features
Lastly, our team worked with Merchant Automotive to customize BigCommerce to meet their specific B2B needs. This included the ability to set custom pricing for specific customer groups and offer tiered volume discounts. The new platform also provided Merchant Automotive with more flexibility and control over their pricing strategy, allowing them to offer personalized pricing and discounts to their B2B customers, resulting in increased sales and customer loyalty.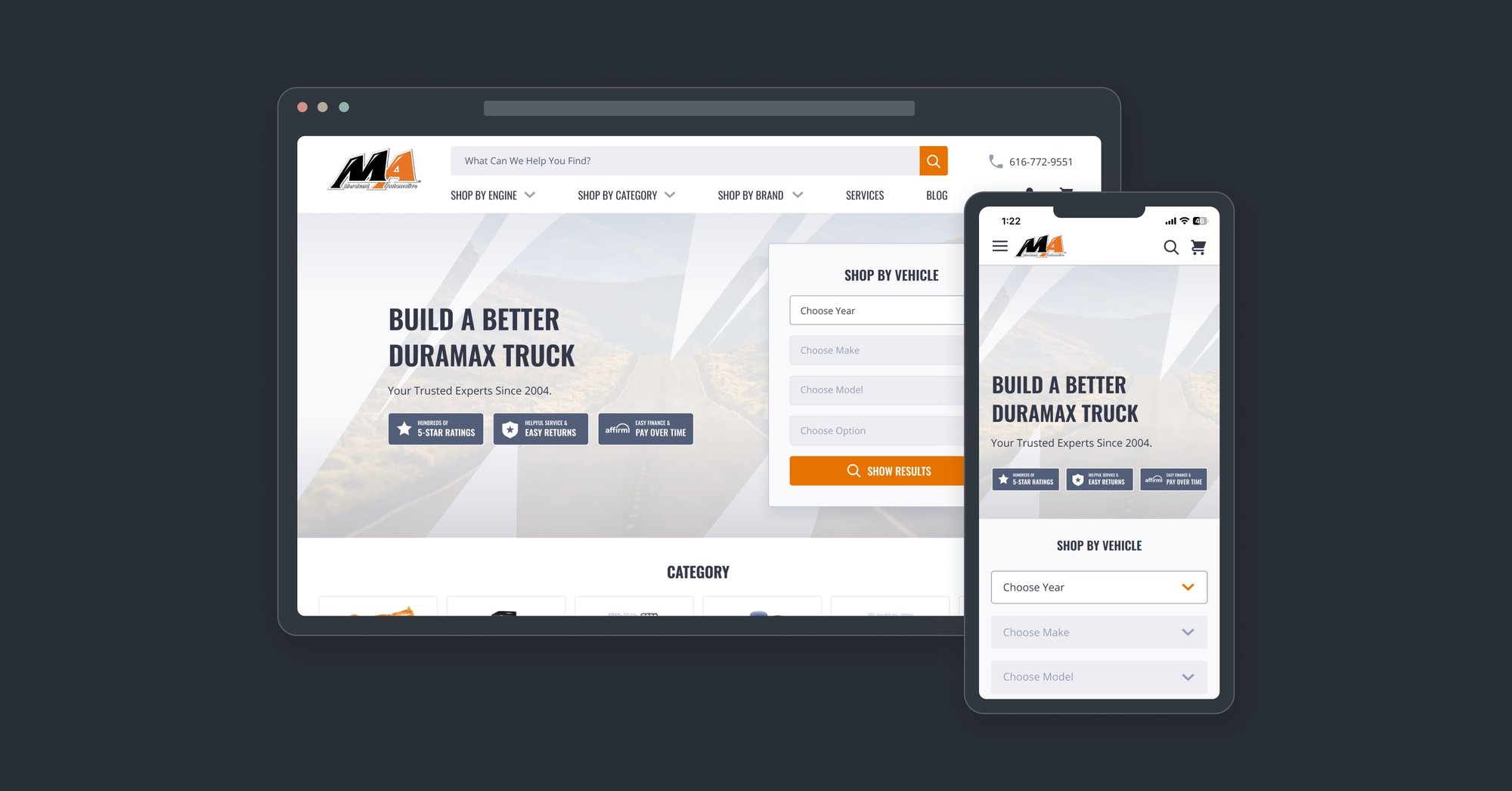 The Results
The migration to BigCommerce and the implementation of the customized solution provided by Groove Commerce had a significant impact on Merchant Automotive's business.

Overall, the migration to BigCommerce and the customized solution we provided helped Merchant Automotive achieve impressive growth in sales and customer satisfaction. The BigCommerce platform provided Merchant Automotive with the flexibility and scalability needed to support their continued growth and expansion, while also providing their customers with a seamless and satisfying shopping experience.
Store
Live On BigCommerce
Custom
Design & Development
up next
Explore More Case Studies