Cutter & Buck
Primary Service: Klaviyo Jumpstart
Primary Technologies: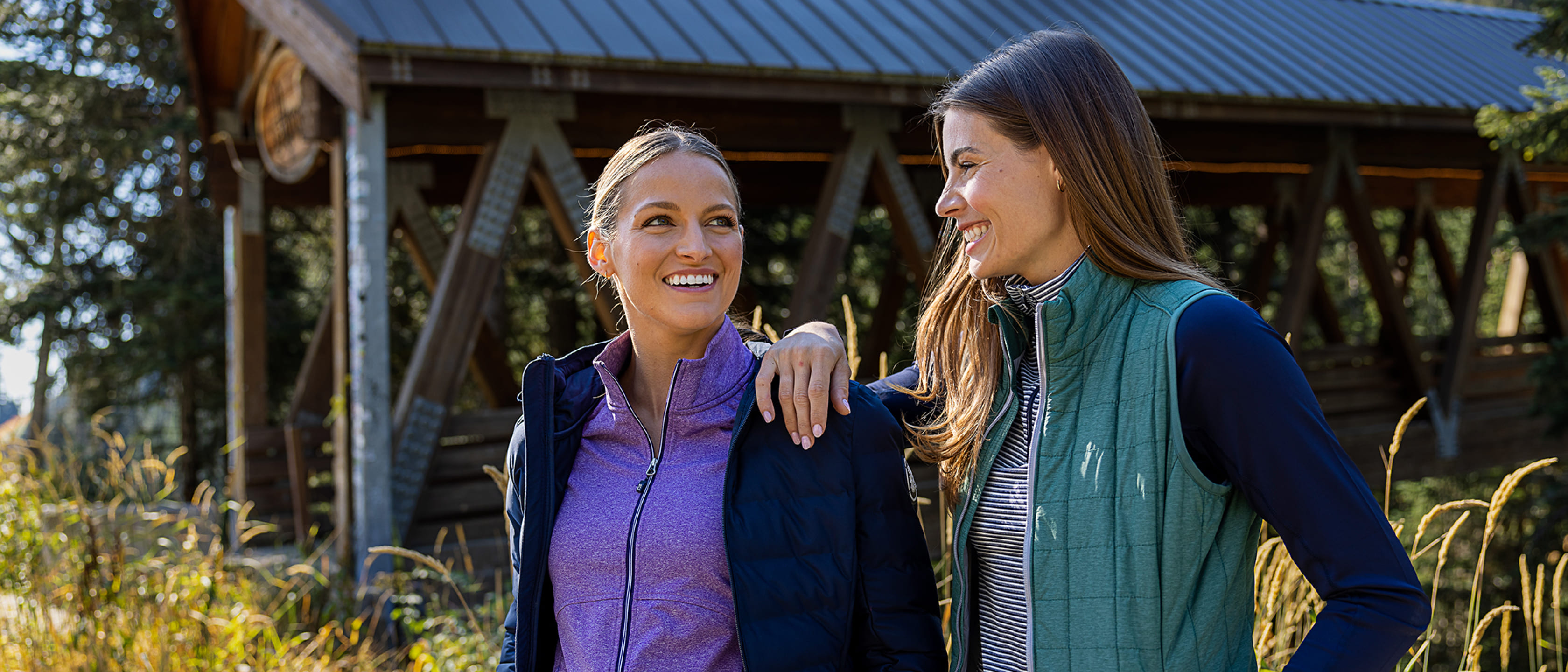 The Background
Increasing a Fashion Brand's Revenue by 77% With Klaviyo
Among the founding members of the SA 8000 Social Accountability Platform, which sets standards for ethical manufacturing practices, is Cutter & Buck. This brand is a renowned manufacturer of premium sports apparel, primarily for golf and corporate clothing markets. The company, founded in 1990, now has operations spanning across 25 countries worldwide.

In 2005, the company launched a consumer-direct catalog and eCommerce site, making its products available to a broader base of customers. After partnering with our team in 2015 to redesign their online store and provide technical SEO services, the brand was ready to invest resources into building a strong email and SMS marketing program.
The Challenge
Cutter & Buck initially used an email service provider (ESP) that proved challenging to manage. The company's existing ESP was used for both Direct-to-Consumer (D2C) and Business-to-Business (B2B) operations, which made it difficult to generate accurate reports without constant filtering and refinement.

The situation created confusion among teams and made it difficult, if not impossible, to obtain reliable eCommerce and marketing analytics data. Cutter & Buck desired a more streamlined system that could improve email marketing results, decrease costs, and reduce headaches.
D2C & B2B Operations
As Cutter & Buck expanded, its old email service provider was unable to meet the company's needs. They wanted to switch their D2C operations to a new ESP while keeping their B2B operations on their previous ESP. This decision would enable them to optimize their email marketing strategies for each "house" of the business.
Data Connectivity & Filtering
Cutter & Buck's previous ESP created an environment that made it challenging to generate accurate reports. The source of this challenge was two-fold. First, data connectivity between the previous ESP and their BigCommerce store was unreliable. Second, even if data was properly integrated between platforms for a period of time, a marketing specialist would need to use advanced filtering to segment B2B and D2C customers.

This lack of easy and reliable eCommerce data connectivity led to constant backend headaches, which ultimately reduced the effectiveness of their email marketing campaigns.
Finding A Positive ROI
If possible, Cutter & Buck wanted to save costs by switching to a more efficient and economical email service provider. Additionally, Cutter & Buck had previously only focused on automated eCommerce emails, which limited its ability to engage its customers. They wanted to expand their email marketing campaigns beyond automation and develop an effective strategy that would drive sales and revenue.
Solution
Klaviyo Jumpstart
To address the challenges Cutter & Buck faced with their old email service provider (ESP), we recommended they switch to Klaviyo. This reliable and easy-to-use platform offers strong native data connectivity for eCommerce platforms like BigCommerce, which Cutter & Buck uses.

The switch to Klaviyo not only provided them with a better solution for their D2C operations, but also saved the company thousands of dollars per month. To make sure the transition went smoothly, we provided a Klaviyo Jumpstart service, which got them up and running quickly on the platform.
Taking The Email Marketing Reins
As a long-term strategic partner, we took the reins of Cutter & Buck's email marketing operations and onboarded their team onto the Klaviyo platform with thorough training. This allowed us to take full ownership of their email marketing efforts including setting up flows, automated emails, and fine-tuning triggers. We currently send segmented email campaigns each month, including dedicated newsletters and promotional emails.
Holiday Season Success
Our email marketing partnership with Cutter & Buck was put to the test during the holiday season. Much to our team's satisfaction, we blew initial benchmarks out of the water during Cyber Week.

With success in our sails, we hit the ground running in January with a full email engagement. Our team set up a variety of flows, including abandoned cart, browse abandonment, and post-purchase, which had a significant impact on the company's email marketing success.
Introducing SMS Marketing
Trusting our marketing team would yield consistent positive results, Cutter & Buck took our word that the next step was to leverage SMS marketing inside of Klaviyo in addition to email marketing. Initially, we helped them with obtaining SMS subscribers with proper consent as well as working on existing flows to incorporate SMS. Moving forward, we will be sending two additional dedicated SMS campaigns per month.
Effective Segmentation with Clean Data
With clean data, we were able to segment Cutter & Buck's email list more effectively, leading to even greater success. This was the "smoking gun" that really helped us achieve the most success, as we were able to target the right customers with the right messages at just the right time.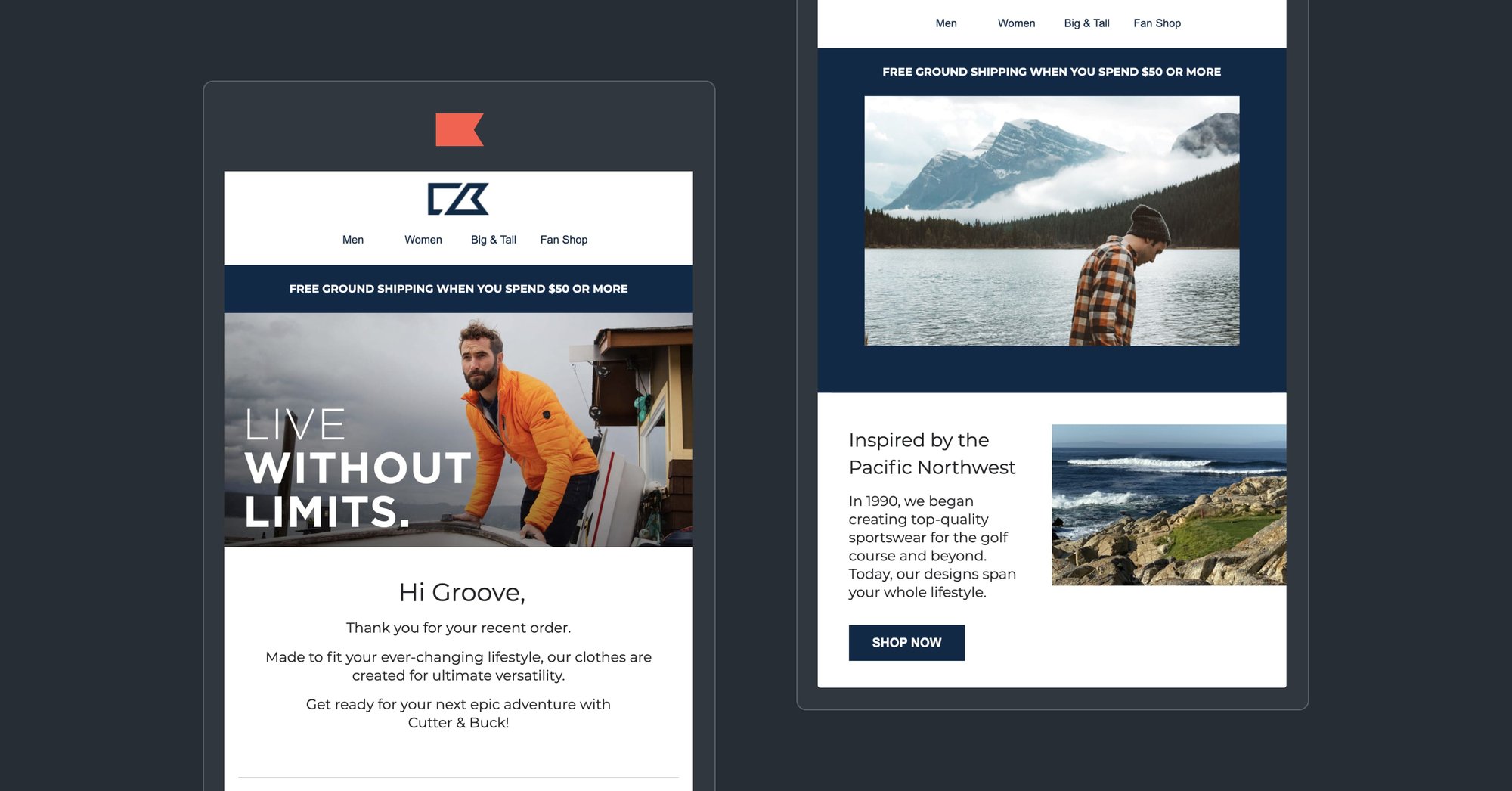 The Results
Cutter & Buck's partnership with Groove Commerce and adoption of Klaviyo proved to be a successful solution to their email marketing challenges. By switching to Klaviyo, Cutter & Buck was able to streamline their email marketing operations, save costs, and obtain accurate and reliable eCommerce data. Overall, Cutter & Buck was able to achieve higher conversion rates and increase revenue through these successful email and SMS marketing campaigns with Klaviyo.
Testimonials
What Our Clients Have To Say
"Since we began working together about 2 years ago Groove Commerce has become our one stop solution for marketing services, paid media advertising, and website support."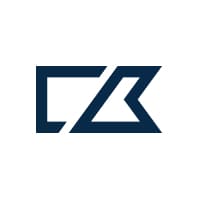 eCommerce Manager Cutter & Buck
up next
Explore More Case Studies