Ballard Industrial
Primary Service: Design & Development
Primary Technologies: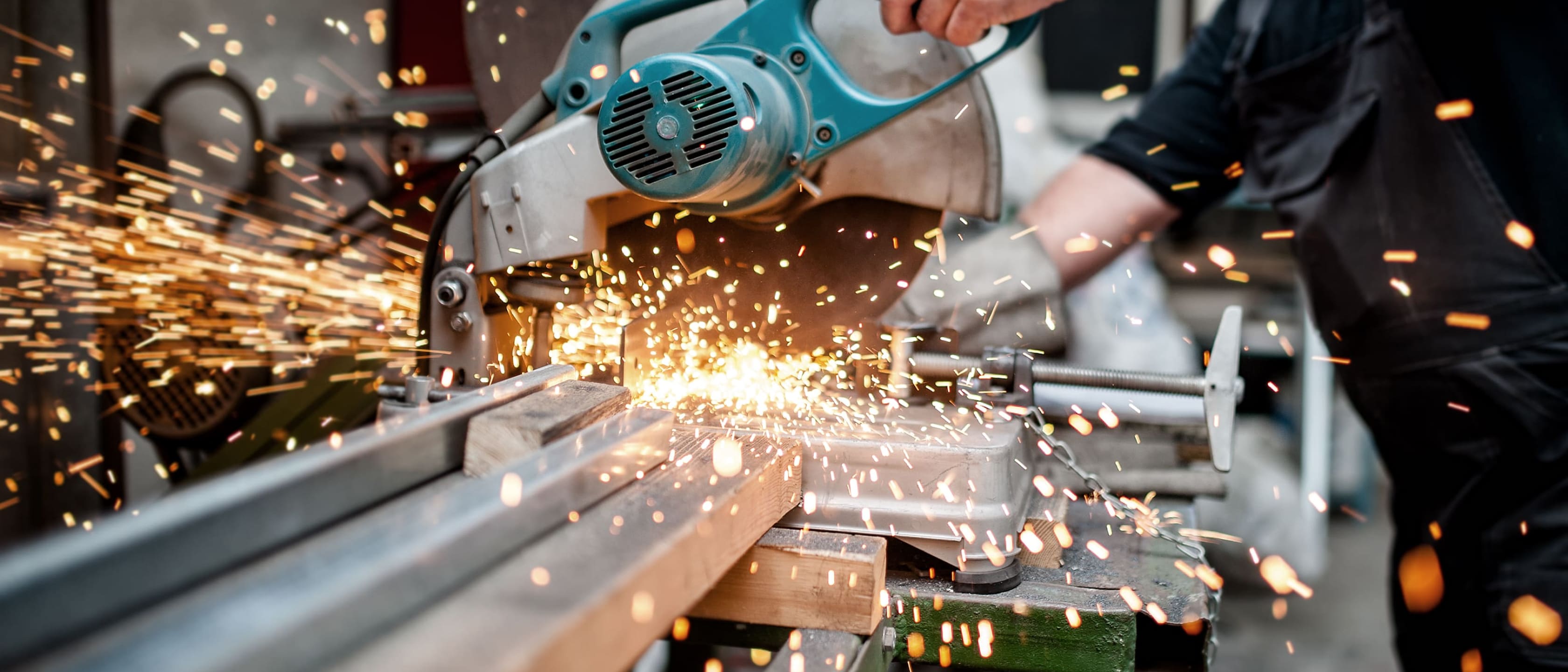 +519%
Average Order Value
+210%
eCommerce Conversion Rate
The Background
How This B2B Merchant Tripled Revenue With BigCommerce
Ballard Industrial is an online and in-person business that offers industrial supplies, services and solutions both to businesses and directly to consumers. Having been in business for over 70 years, this client has a vast wealth of knowledge in their industry.
Without a functional eCommerce store, Ballard Industrial wanted to give customers a pathway to purchase products directly online. So, they reached out to our team to help them choose the right eCommerce platform.
The Challenge
Transactions
Unfortunately, Ballard's previous eCommerce platform, CIMM2 by Unilog, couldn't facilitate transactions. Only inventory was listed, so customers had to place orders over the phone. This gave our team the perfect opportunity to increase online revenue and average order value.
Consumer Awareness
In addition to the general revenue growth and technical debt reduction goals that all merchants share, this client had a specific list of quantifiable goals for our team to meet. Foremost, they wanted to increase consumer awareness of their high-pressure hydraulics portfolio, safety equipment and services such as gas detection.
Inventory
The team also hoped to double sales of specific products from their inventory that they felt the industry was moving toward as a whole, such as those related to renewable energy.
The team also aimed to increase the sales of items that reflected market demand, such as renewable energy products. Lastly, to streamline their product offerings, the client wanted to reduce the amount of dead and excess inventory through sales.
The Solution
User Experience
Along with Google Analytics, we also leveraged our favorite user behavior mapping tool, HotJar. This tool allows users to see exactly how customers engaged with the previous website. By understanding this data, our team was able to reorder, streamline and optimize unutilized website content.
The previous Ballard Industrial site had a strong sense of branding through color, fonts and stylized graphics. Our team wanted to keep a sense of familiarity for legacy customers while breathing fresh life into the user interface, so the updated theme combines the best of the old and new features.
NET30 Payments
Without a traditional online checkout system, a representative from Ballard Industrial had to manually call each customer to confirm order details and process payment.
As is often the case with B2B companies, customers were able to pay over a 30-day period, referred to as NET30.
While enabling standard online transactions, this client wanted to retain the ability for their customers to submit their payment at any time over the 30 days following the order date. Our team of developers easily integrated this payment method into BigCommerce's signature one-page checkout.
Specialty B2B Pricing
Ballard Industrial bases its pricing models on customer tiers and quantities purchased. Luckily, the B2B edition of BigCommerce offers powerful native features that outpace the existing software, so we set up the correct pricing rules to automate. We also assigned a membership role inside of BigCommerce to each customer account.
Additionally, our client wanted to create a "Junior Customer" option. This role is pre-designated to require an additional layer of confirmation between Ballard Industrial and the ordering customer before that order is processed.
This unique use of BigCommerce's native memberships functionality ensures fewer issues with incorrect part numbers, shipping and returns.
Real-Time Pricing
The prices of industrial materials can change on a daily basis depending upon raw material cost at that point in time. This presents the time-consuming issue of manually updating pricing to retain a fair profit margin on all goods sold.
Our team assisted in the custom integration of BisTrack, which tracks the price of products to populate that information on the Ballard Industrial website automatically. This enables Ballard Industrial to more effectively use the resources that were previously leveraged to update prices.
The Results
Our design and development work for Ballard Industrial touched almost every aspect of the business's revenue channels. In the first 6 months after launching, Ballard Industrial saw remarkable KPI increases. If you and your team need to revamp your current store or are looking for custom B2B eCommerce solutions, schedule a meeting with a consultant below.
+519%
Average Order Value
+210%
eCommerce Conversion Rate
up next
Explore More Case Studies