Elmhurst 1925
Primary Service: eCommerce Paid Media
Primary Technologies: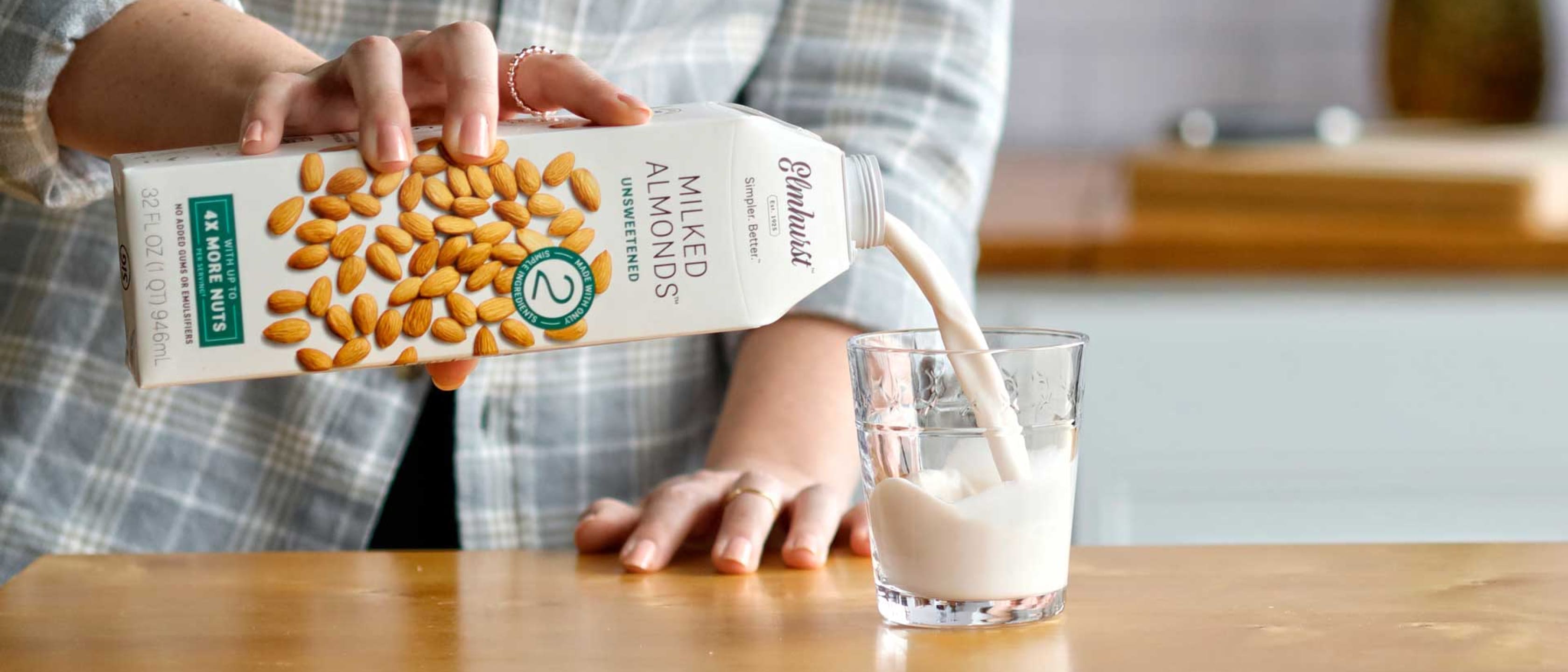 The Background
Increasing eCommerce Transactions by 50% With Paid Advertising
Elmhurst 1925 is a dairy-free and plant-based milk alternative brand based out of New York. The team approached us to take over their current Google Ads and Meta marketing efforts and spearhead new campaigns across every channel available to them. After meeting with our strategists, the team knew we would be able to manage and optimize their paid advertising efforts.
The Challenge
Ad Account Structure
Prior to working with Groove Commerce, Elmhurst 1925 ran paid ads on many popular ad platforms - namely Google, Microsoft, Facebook and Pinterest. Although these ads were attracting traffic and converting visitors, our team identified many areas for improvement.
Our team recognized that the organization of the existing campaigns and ad groups made analysis and modification unnecessarily difficult. In fact, multiple ads from the same company competed for the exact same keywords.
Targeting Options
Elmhurst's ad strategy covered a wide audience, so hitting their target market was a challenge. Consequently, the company was wasting an excessive amount of total allocated ad spend on users and visitors who had no intention of buying dairy-free milk alternative products. Higher CPC (cost per click) results in a higher CPA (cost per acquisition), sacrificing profits.
Keywords
Although Elmhurst 1925 did have highly relevant keywords attached to each ad group, the company was not using the maximum number of keywords per ad group. As a result, the ad was shown to their target market less frequently.
On top of that, the client was using all three types of keywords – broad match, phrase match, and exact match – in an unorganized way, causing duplicate keywords and internal competition.
Ad Extensions
Finally, many of the individual ads did not use ad extensions, which enable users to interact or convert with ads.
A company's ideal ad extensions depend on their target customer and products. For Elmhurst 1925, we enabled a crucial extension that displayed real-time pricing on advertisements.
The Solution
Improved Ad Formating
To begin, we made sure that Elmhurst Milked leveraged every single type of ad format that relevant platforms allow – including shopping ads, social media ads, and search and display ads.
After understanding the issues with the campaign structure, targeting rules and application of keywords, our team started fixing them. This immediately decreased CPC and CPA for the client, resulting in significantly more efficient and cost-effective campaigns.
Fresh Creative
While the iron was hot, our team began developing new advertising campaigns with fresh creative assets that were paired with optimized targeting rules. Additionally, our strategists formed new ad headlines, descriptions and landing pages for these new campaigns.
We created new targeting rules based on demographics, time of day and interests. This ensured we showed ads to the right customers at the right time.
Spend Flighting
As a final optimization, we used a bidding strategy known as spend flighting. With this technique, an advertiser uses a relatively high budget for one month, followed by a month with a relatively low budget.
We typically employ this technique for two main reasons. First, merchants are able to track any long-term effects that a singular month's worth of advertising will have in the following month. Second, it gives potential customers a chance to revisit the site if they were not ready to purchase while the promotion was active.
The promotion attached to this campaign was 50% + free shipping on any two-pack purchase.
Ultimately, the spend flighting experiment showed us that this client did not need to max out their advertising budget each and every month to achieve their highest rate of success.
The Results
After implementing these strategic changes, Elmhurst 1925 saw a significant increase in all relevant KPIs, and achieved the following paid media-attributed results.
If you'd like to reach similar benchmarks, our team of eCommerce strategists can set up a paid media strategy made for your brand's evolving needs to increase traffic, conversions and revenue. Schedule a consultation below.
up next
Explore More Case Studies