DiBruno Bros Case Study
Platforms
BigCommerce Enterprise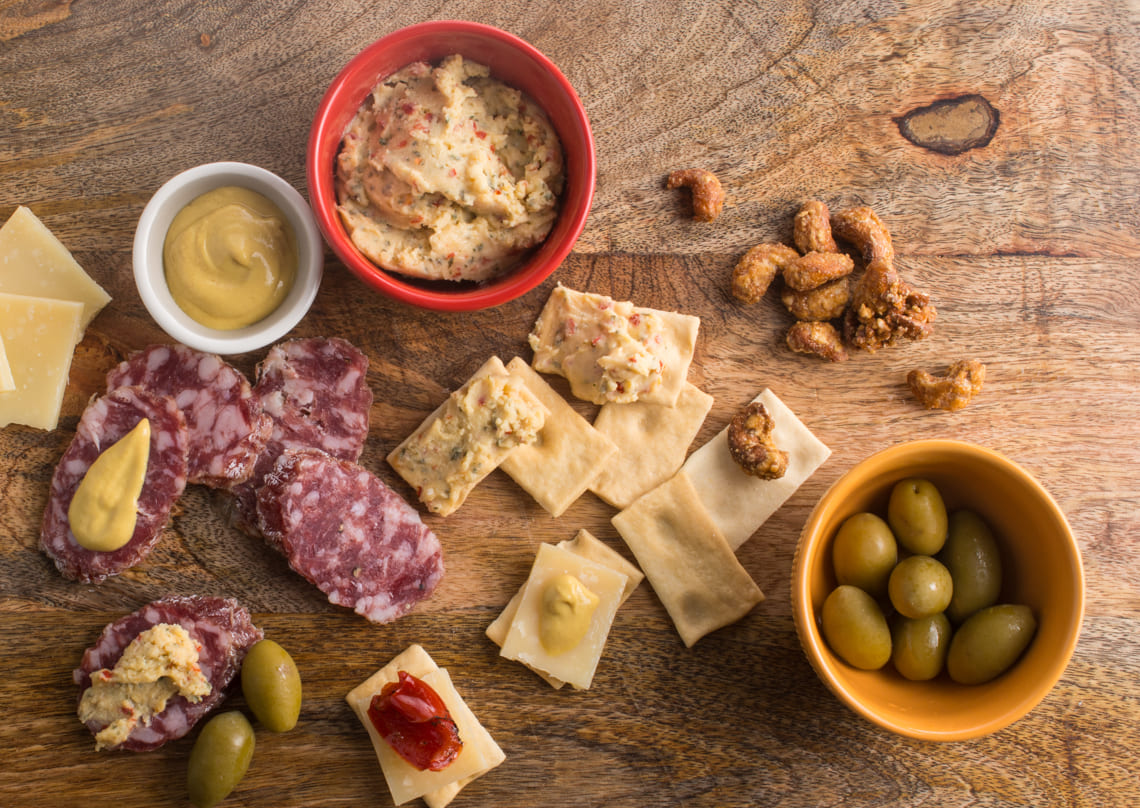 The Challenge
Engaging eCommerce Functionality for a Culinary Pioneer
For over 75 years, Di Bruno Bros. has been a pioneering specialty food retailer and importer in Philadelphia, PA. They have grown from one modest shop to a community-driven enterprise with five retail locations and an eCommerce presence.

Di Bruno Bros. made a decision to re-platform their eCommerce site in order to provide an engaging brand experience with superb functionality and mobile optimization. After evaluating platforms, they challenged our team to design and develop a new website on BigCommerce Enterprise.
The Solution
Visual Engagement on BigCommerce Enterprise
Platforms
BigCommerce Enterprise
Services
Website Support
eCommerce Strategy
eCommerce Design
eCommerce Development
We focused on creating an optimal responsive design by identifying the major drop-off points in the shopping experience. This was done through reviewing analytics data and building a mobile shopping persona that guided the design and functionality requirements.

HOW WE DID IT:
Utilized eCommerce strategy & research
Replatformed to BigCommerce Enterprise
Restructured their vast content library
Conducted SEO research to identify a defined keyword list
Launch DiBruno.com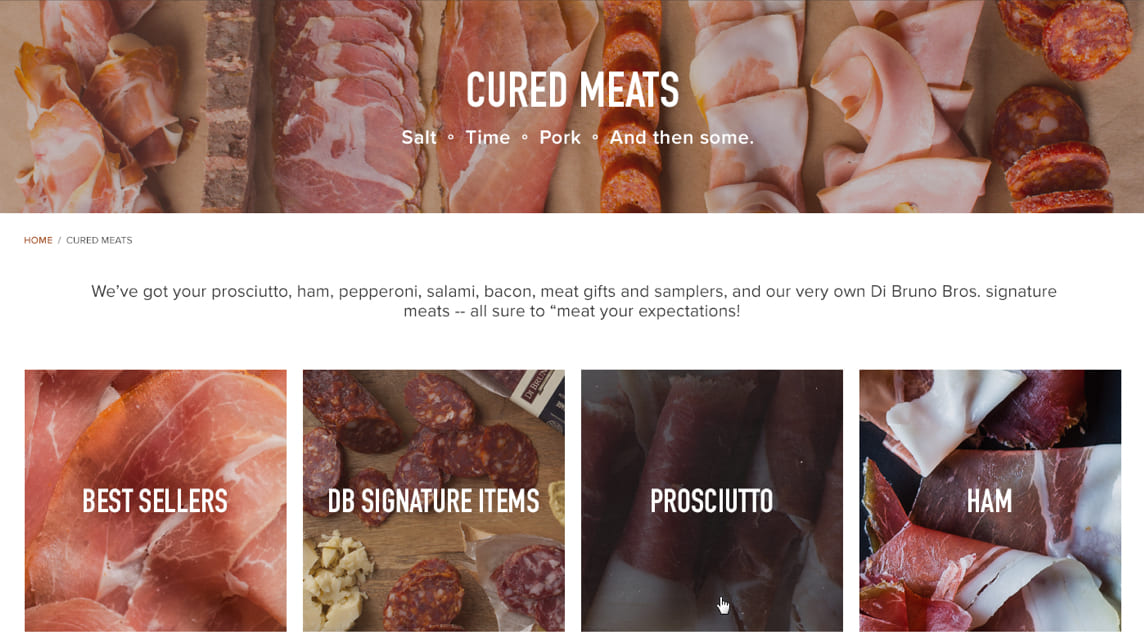 Explore Left-to-Right
Home Page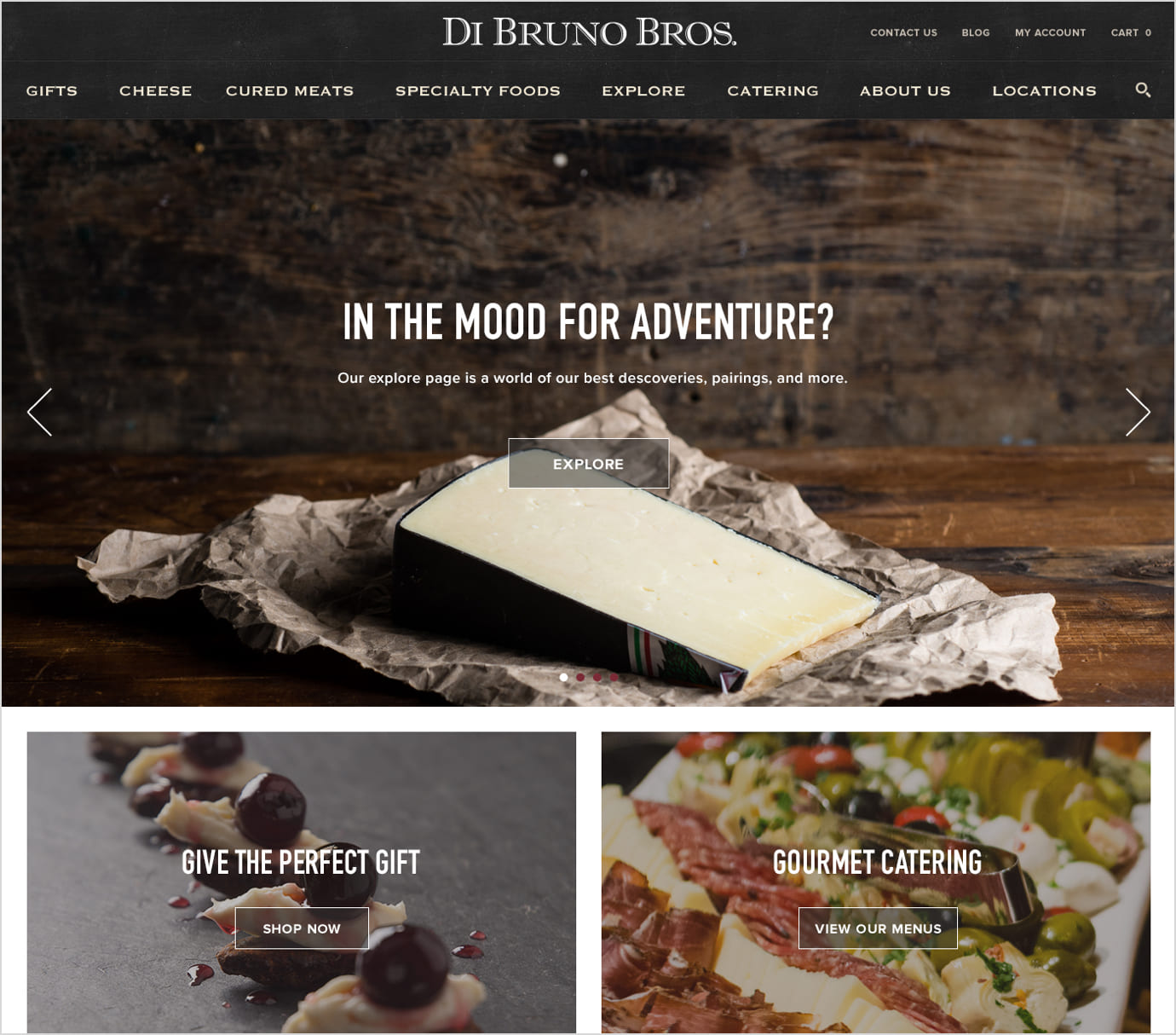 Category Page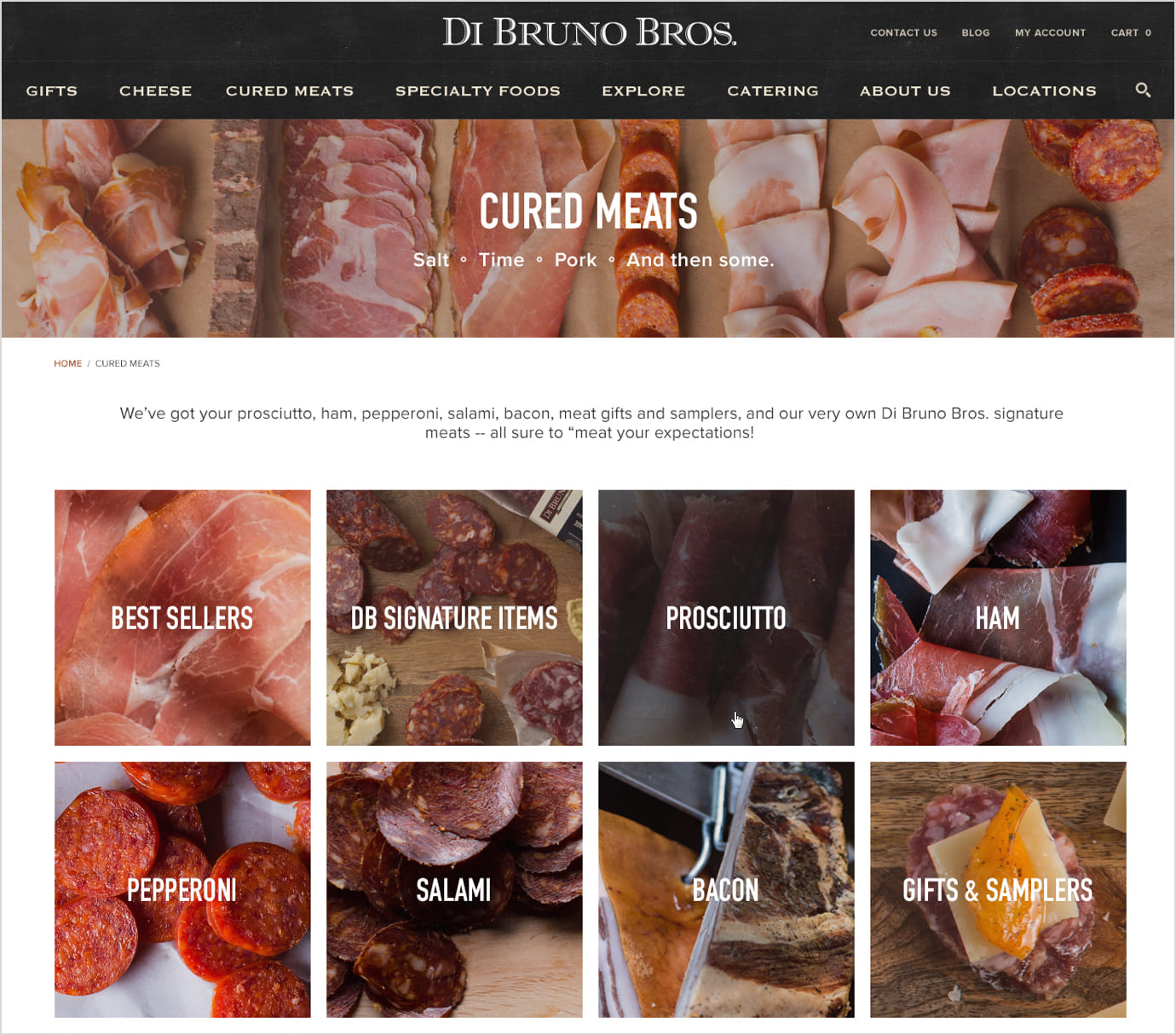 Sub-Category Page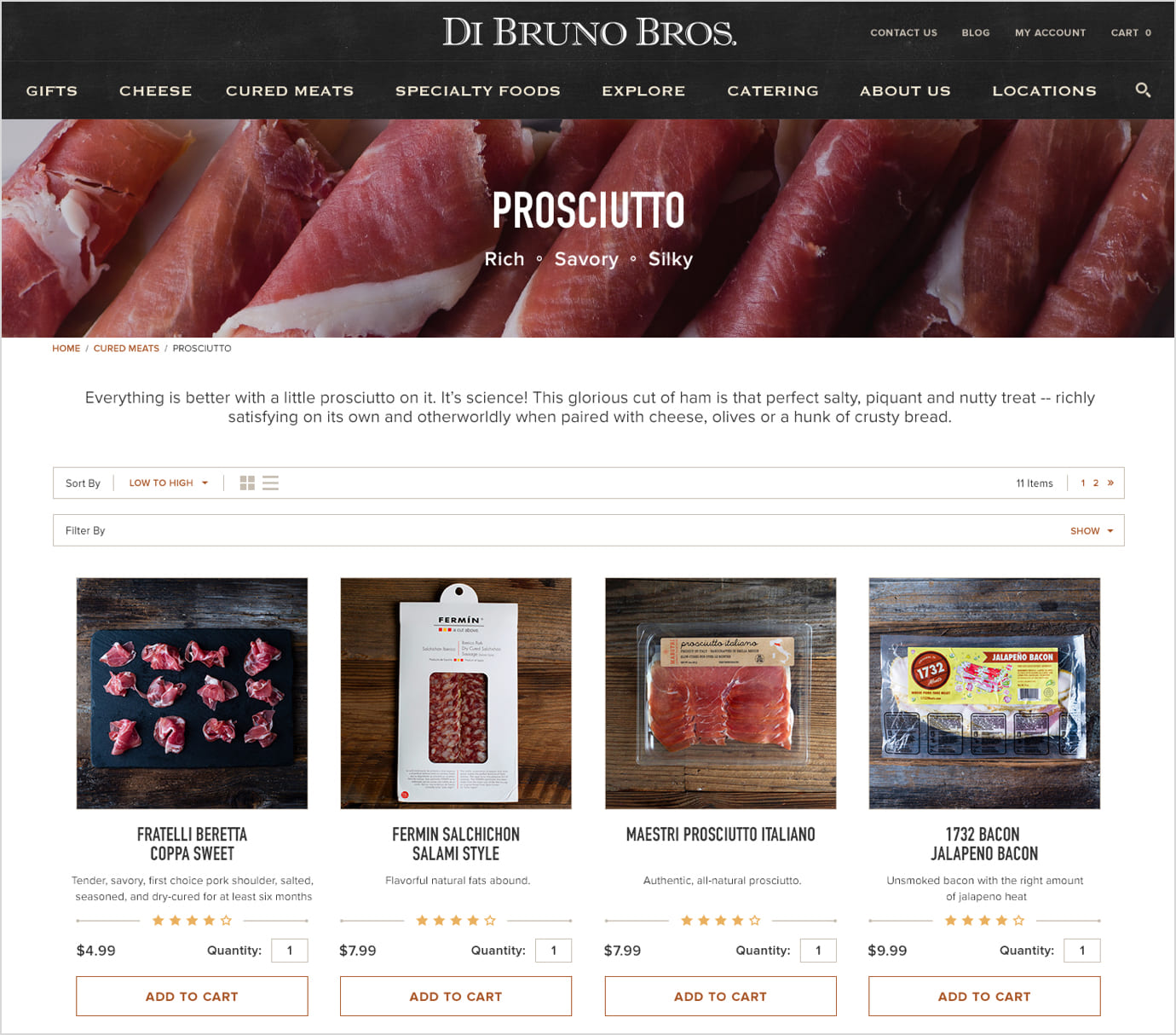 Product Page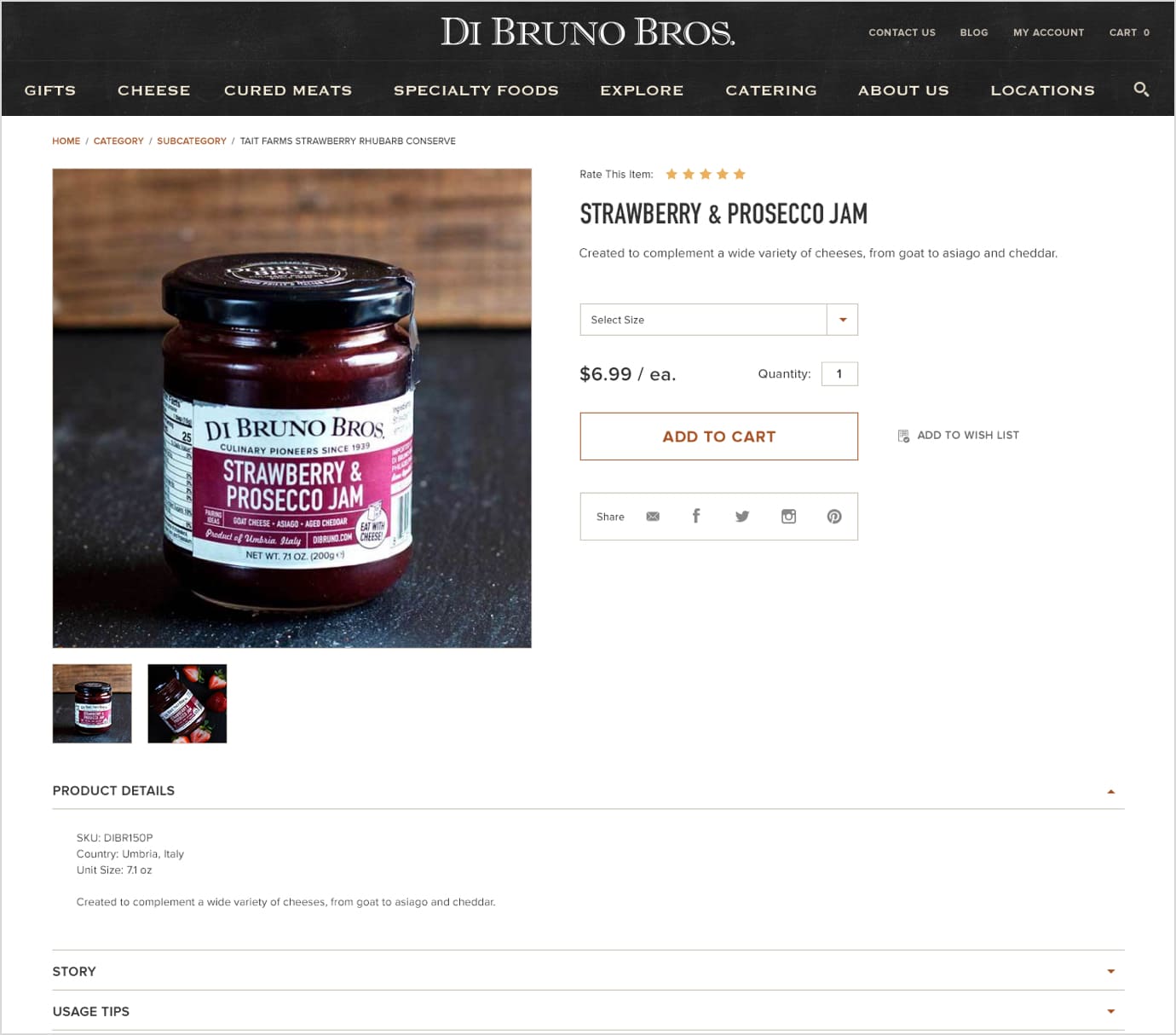 Menu Page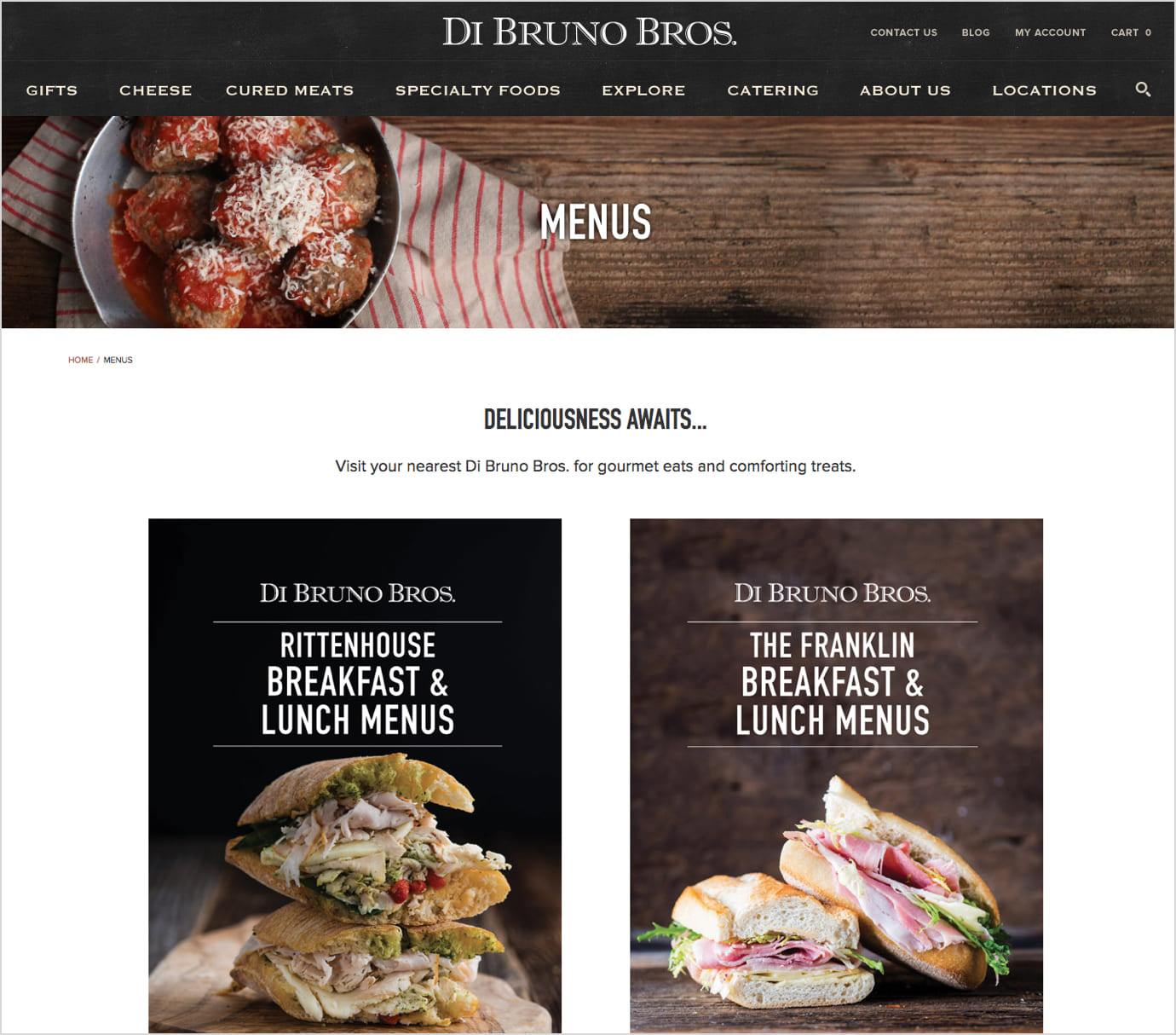 Improved Conversions with a Mouth-Watering eCommerce Experience
Our team created a design centered around the ability to convey meat and cheese quality with rich imagery. With Groove's help, the platform migration to BigCommerce helped alleviate technical defects and advanced the eCommerce presence of Di Bruno Bros.

Following the launch of their new BigCommerce website, Di Bruno Bros. saw a significant increase in overall revenue and conversion rate.

Accomplishments
POST-LAUNCH REVENUE
INCREASE POST-LAUNCH CONVERSION RATE
INCREASE CUSTOM BIGCOMMERCE DEVELOPMENT
ELEVATED VISUAL DESIGN

Increase
Unique Purchases